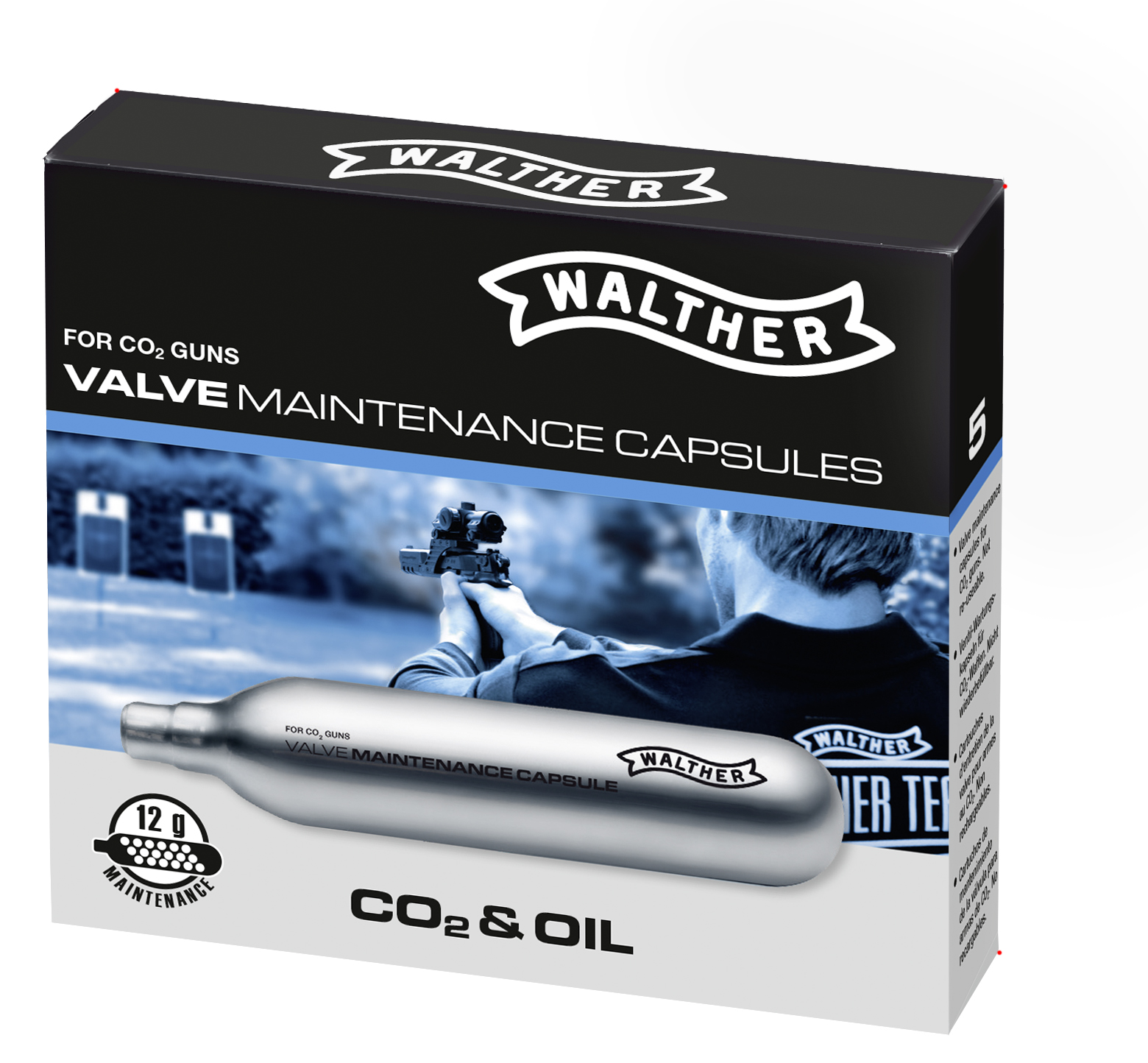 € 22,50
stocklevel
This is an advised retail price. You have to login to see dealer pricing and to be able to order.
Product number:
SW10228.1
Product information "WALTHER (Umarex) CO2 Valve Maintenance Capsules (Pack of 5)"
In addition to the CO₂ gas the valve maintenance capsules are also fi lled with 0,5 g of a special oil that cleans and oils the valve while shooting and at the same time provides all sliding parts of the mechanism with a layer of oil. Regular use of valve maintenance capsules ensures consistent precision and reliable operation.