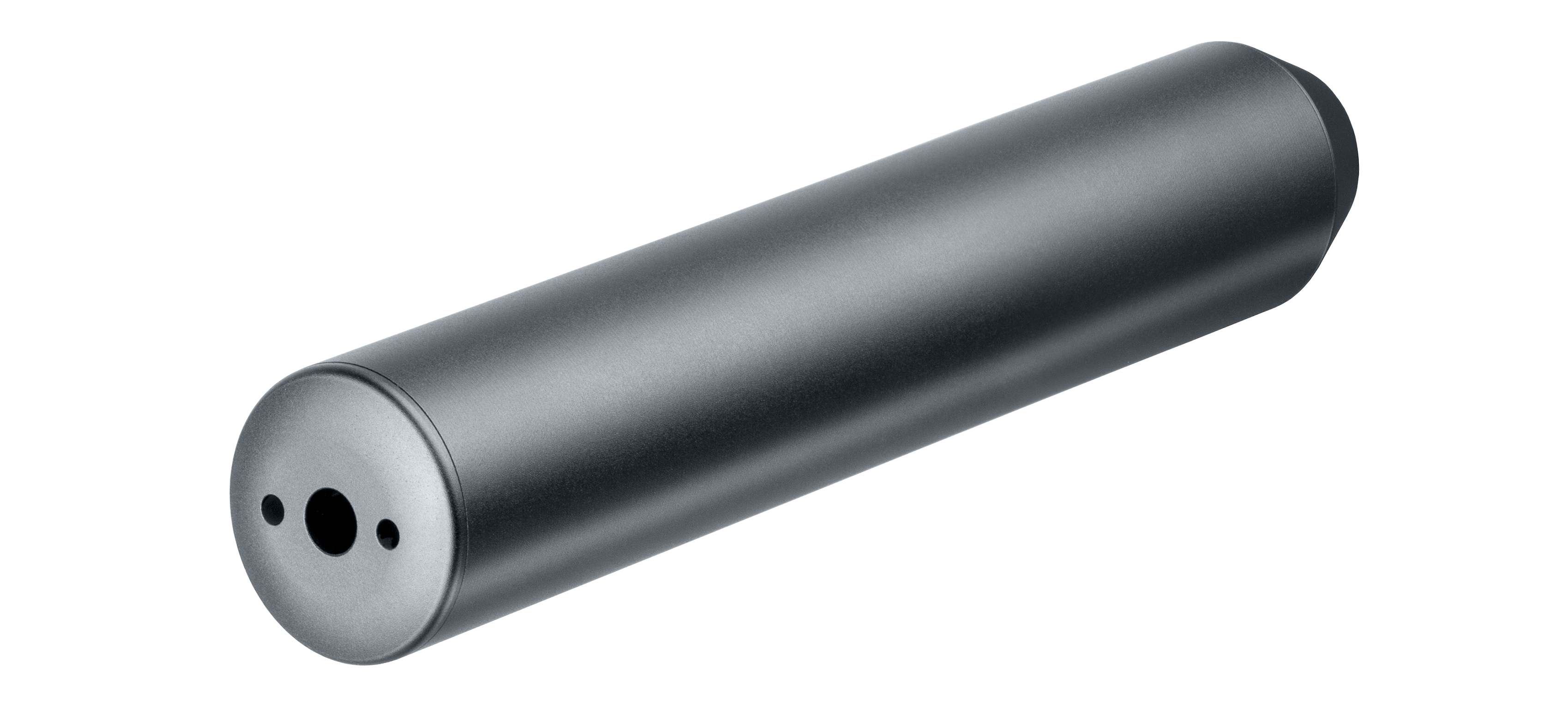 € 59,00
stocklevel
This is an advised retail price. You have to login to see dealer pricing and to be able to order.
Product number:
SW10206.1
Product information "UMAREX Silencer K3 Neo 3-Chamber"
Proven technology in a new design. The Umarex K3 Neo Silencer is a compact can that's recently been added to the company's product roster as a standalone accessory. This is good news for airgun shooters due to this all aluminium mod showing its effectiveness for a variety of sub 12ft/lb airguns in either .177 or .22 calibre.
Measuring 140mm x 32mm in diameter and weighing 151-grams, the outer casing has a matte black anodised finish – meaning no quarry alerting shine when screwed up-front of springer or PCP. The sensible dimensions and low weight make it unobtrusive, doesn't add an unnecessary forward weighting and therefore won't affect the balance or handling of your rifle.
With a ½-inch x 20 UNF female thread it will suit the majority of screw cut muzzles and its sound reducing qualities are a result of 3-internal chambers that hold baffles plus 2-vent hole can clearly be seen in the front face to help dissipate exiting air.