TOKYO MARUI Airsoft Pistol Hi-Capa 5.1 Gold Match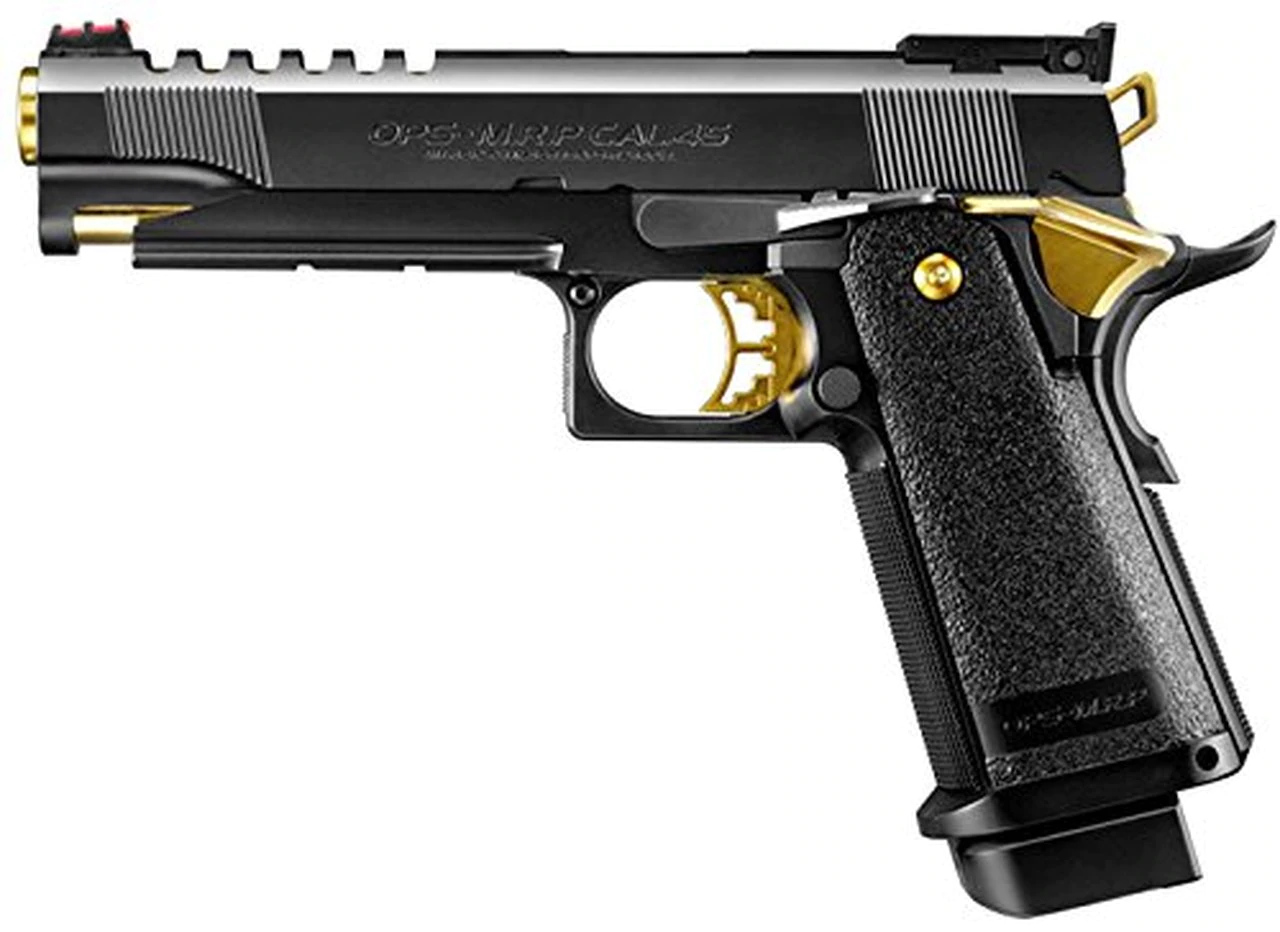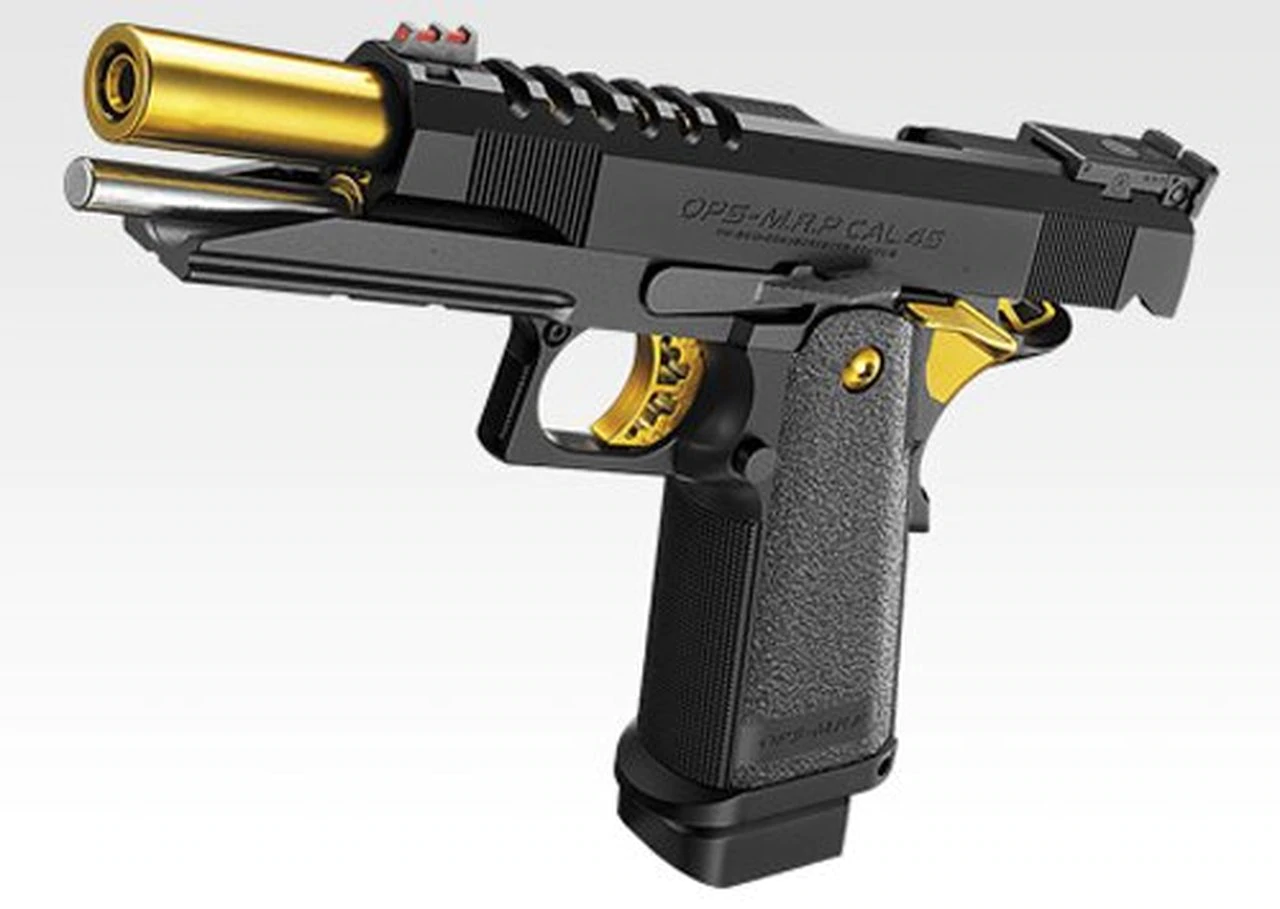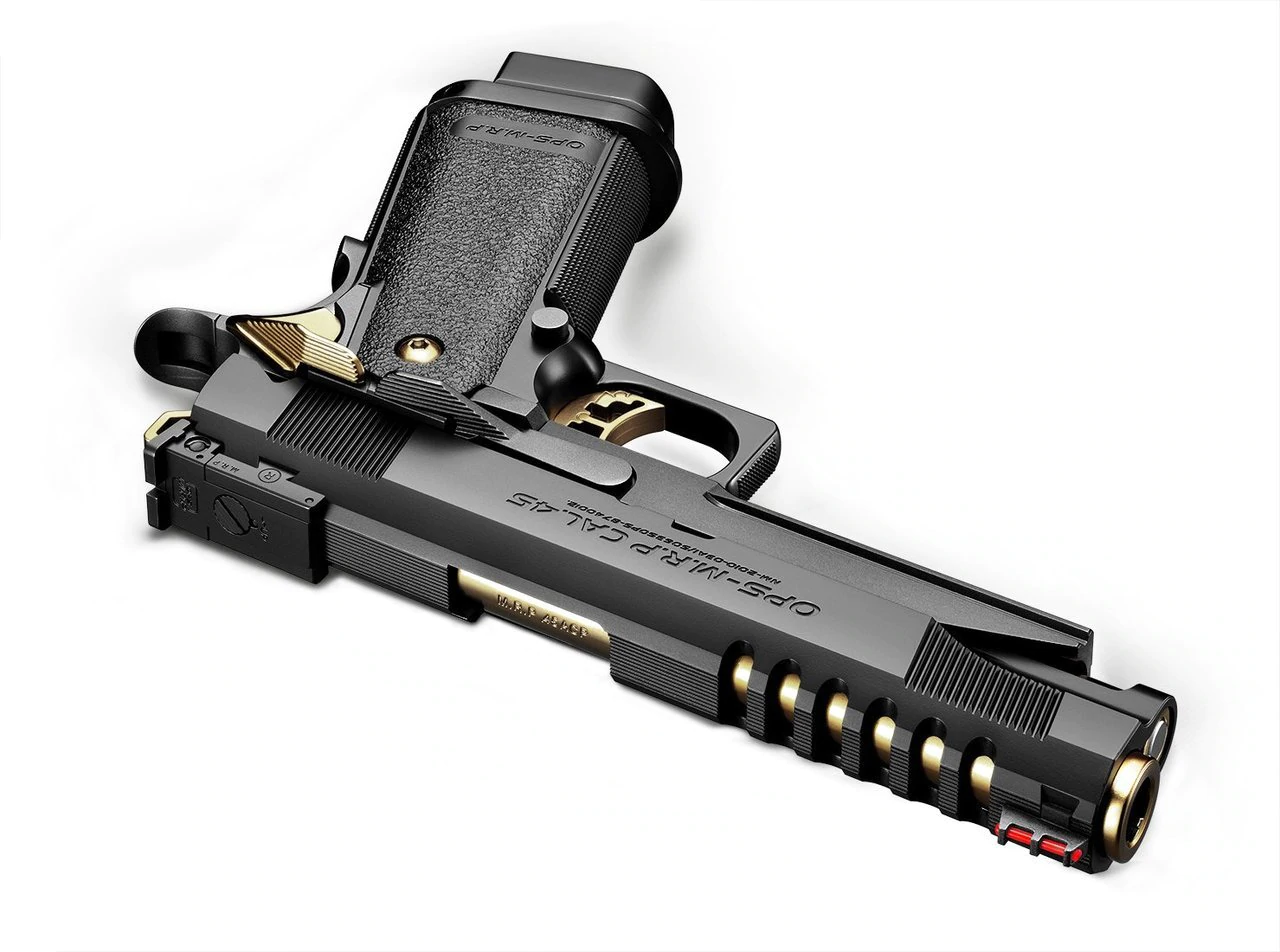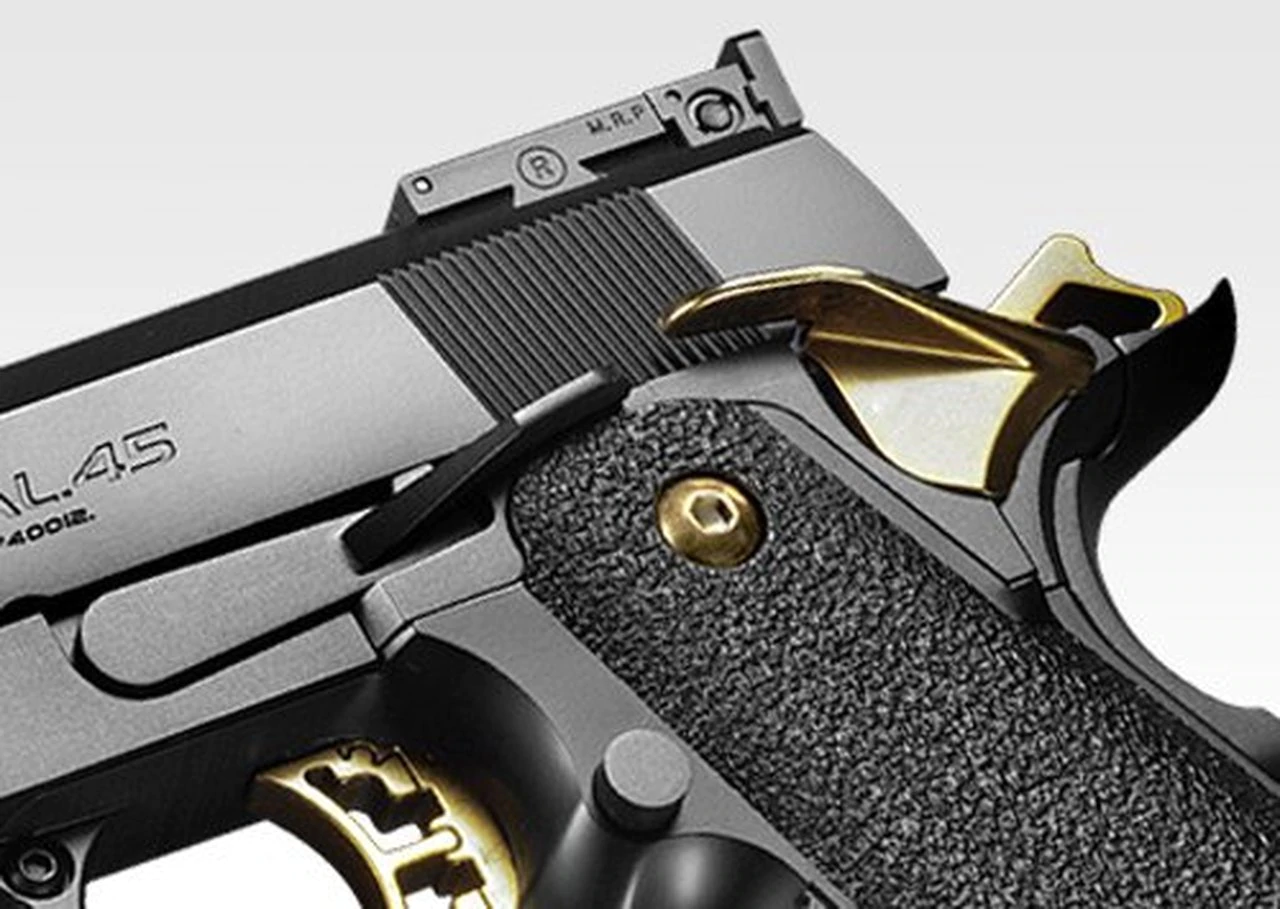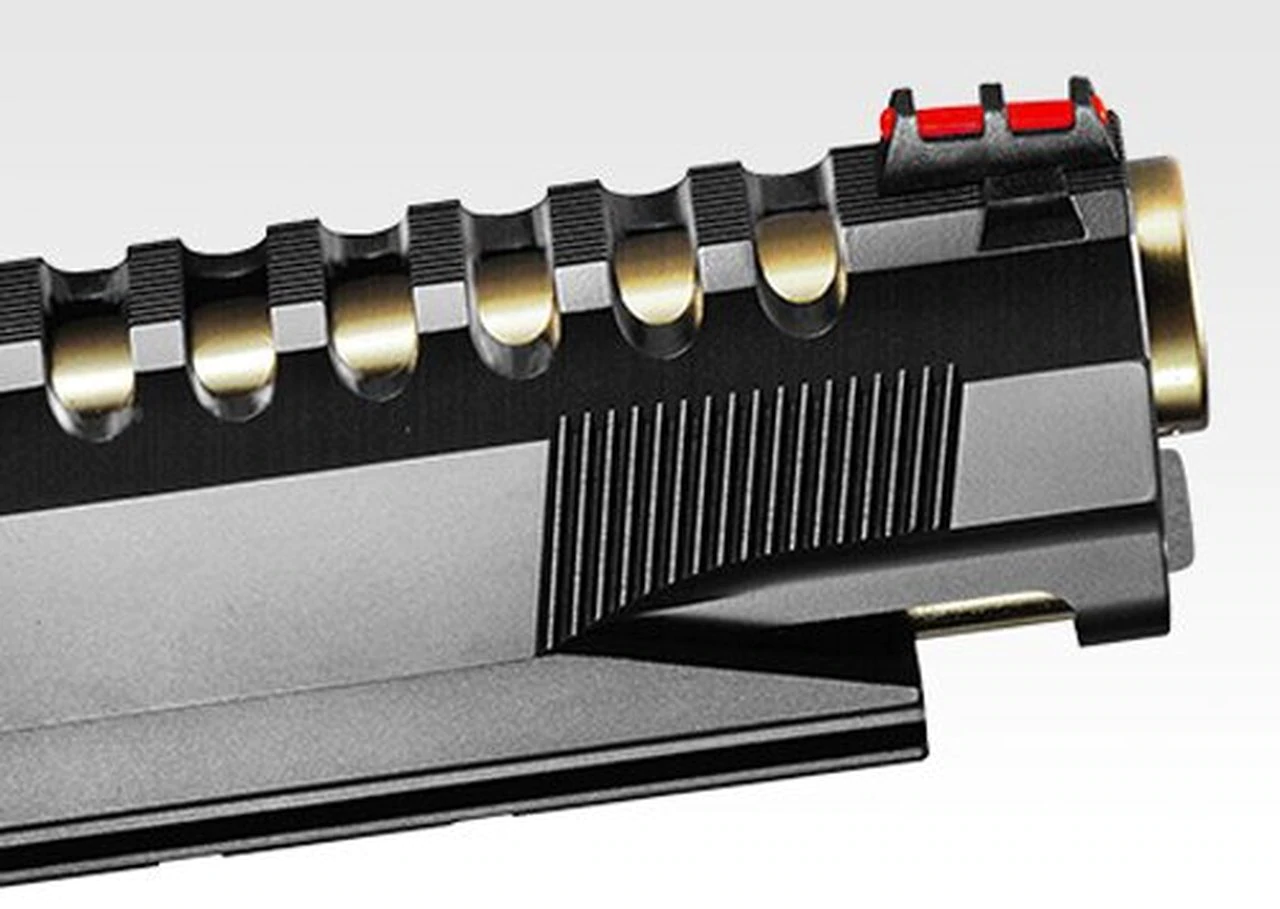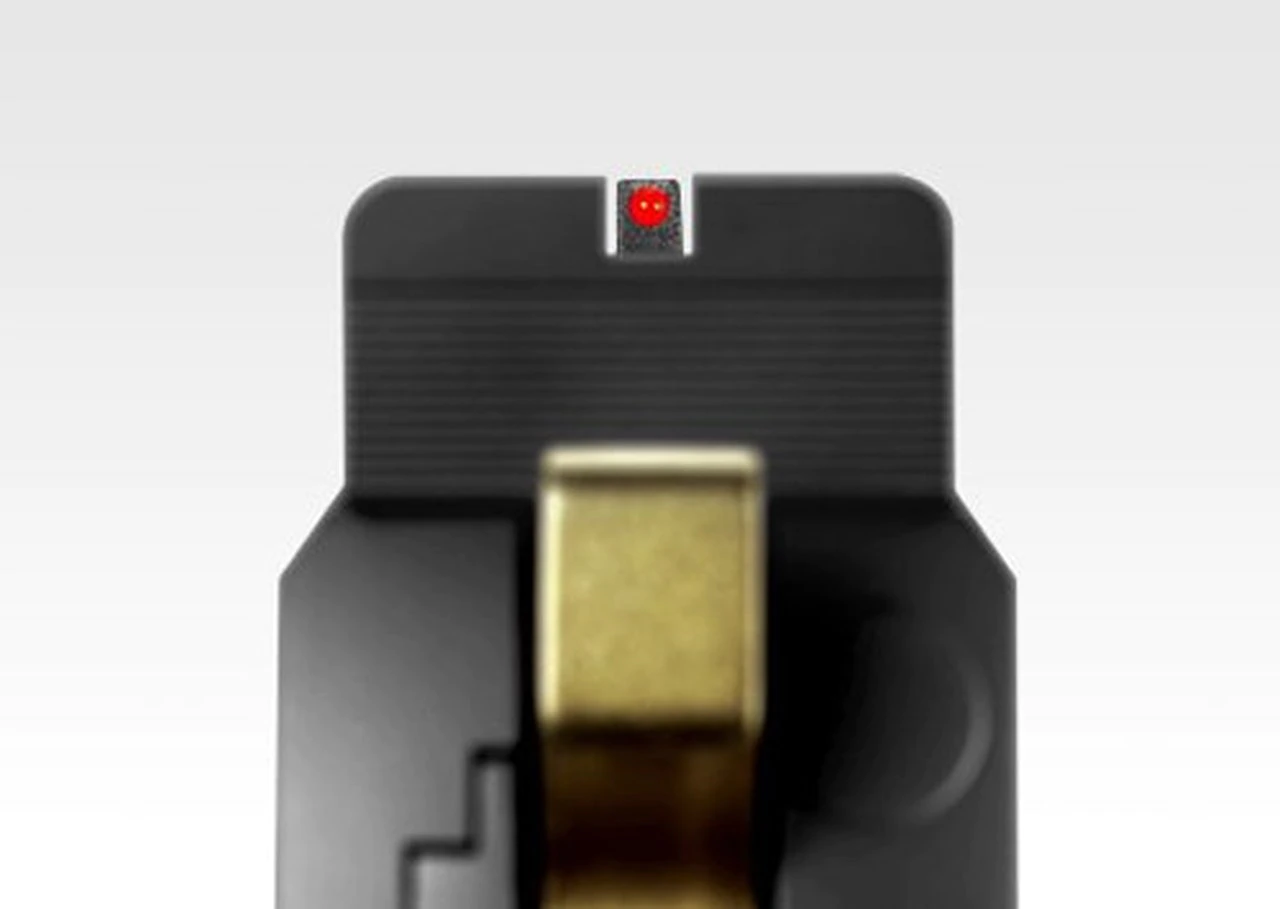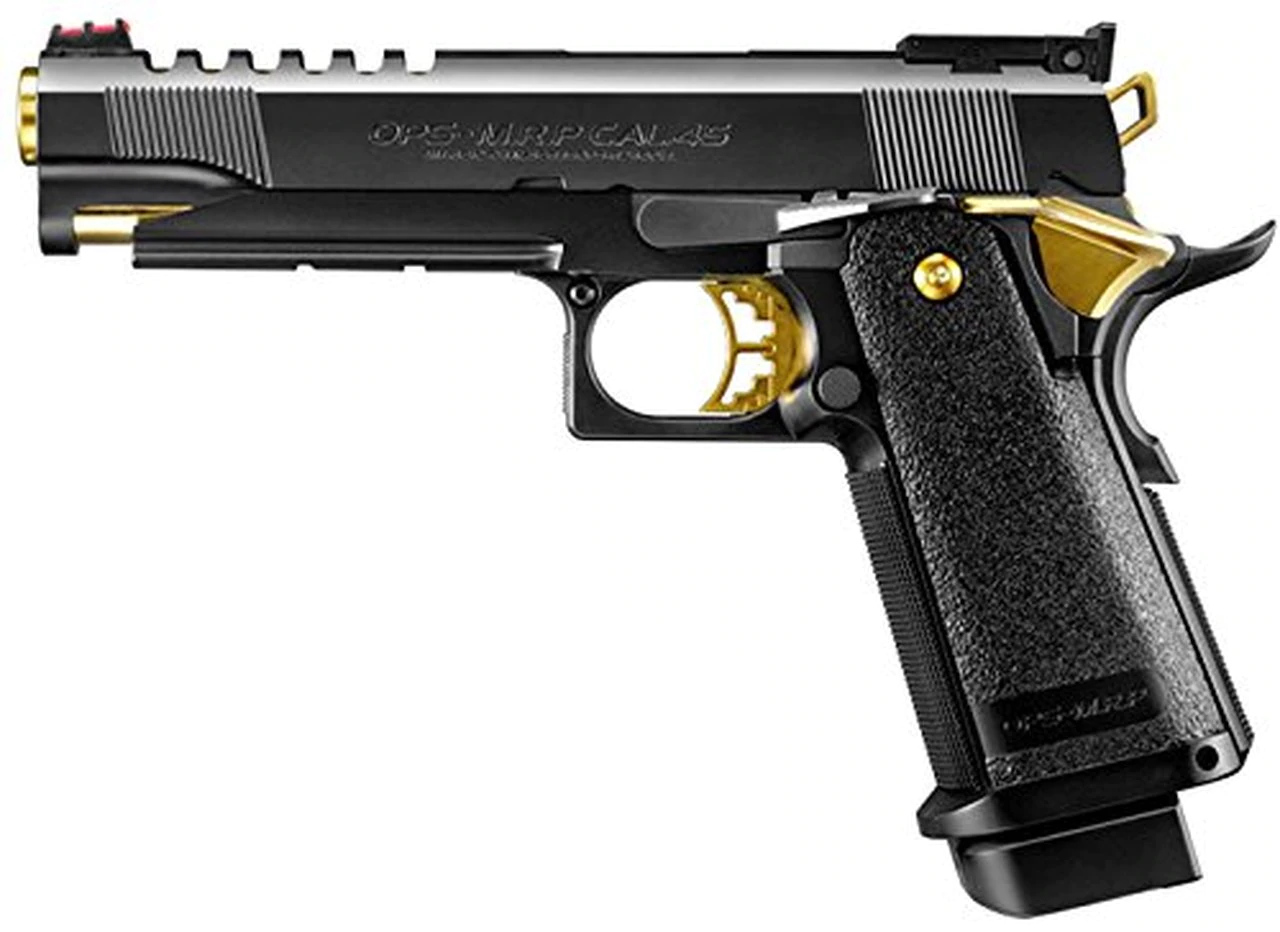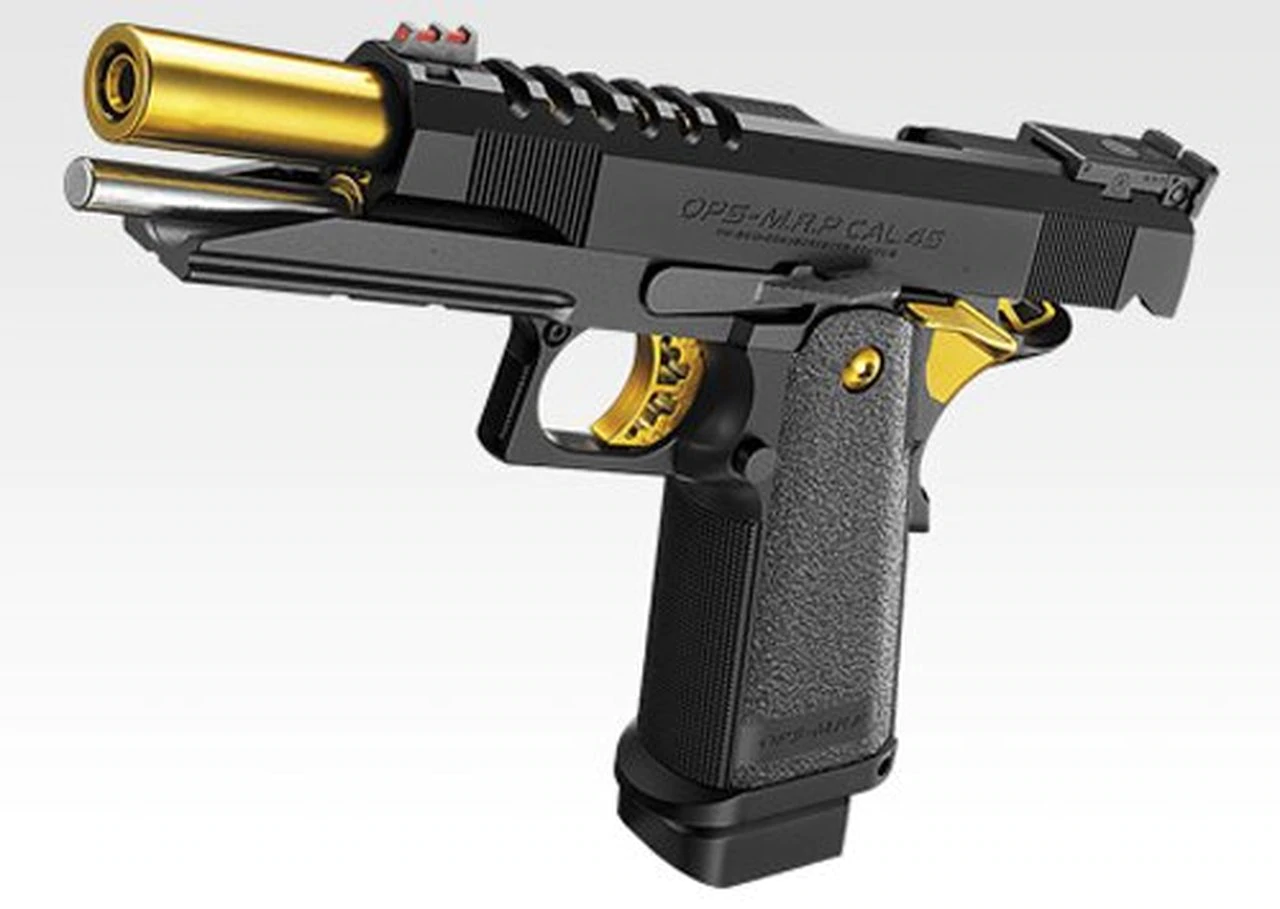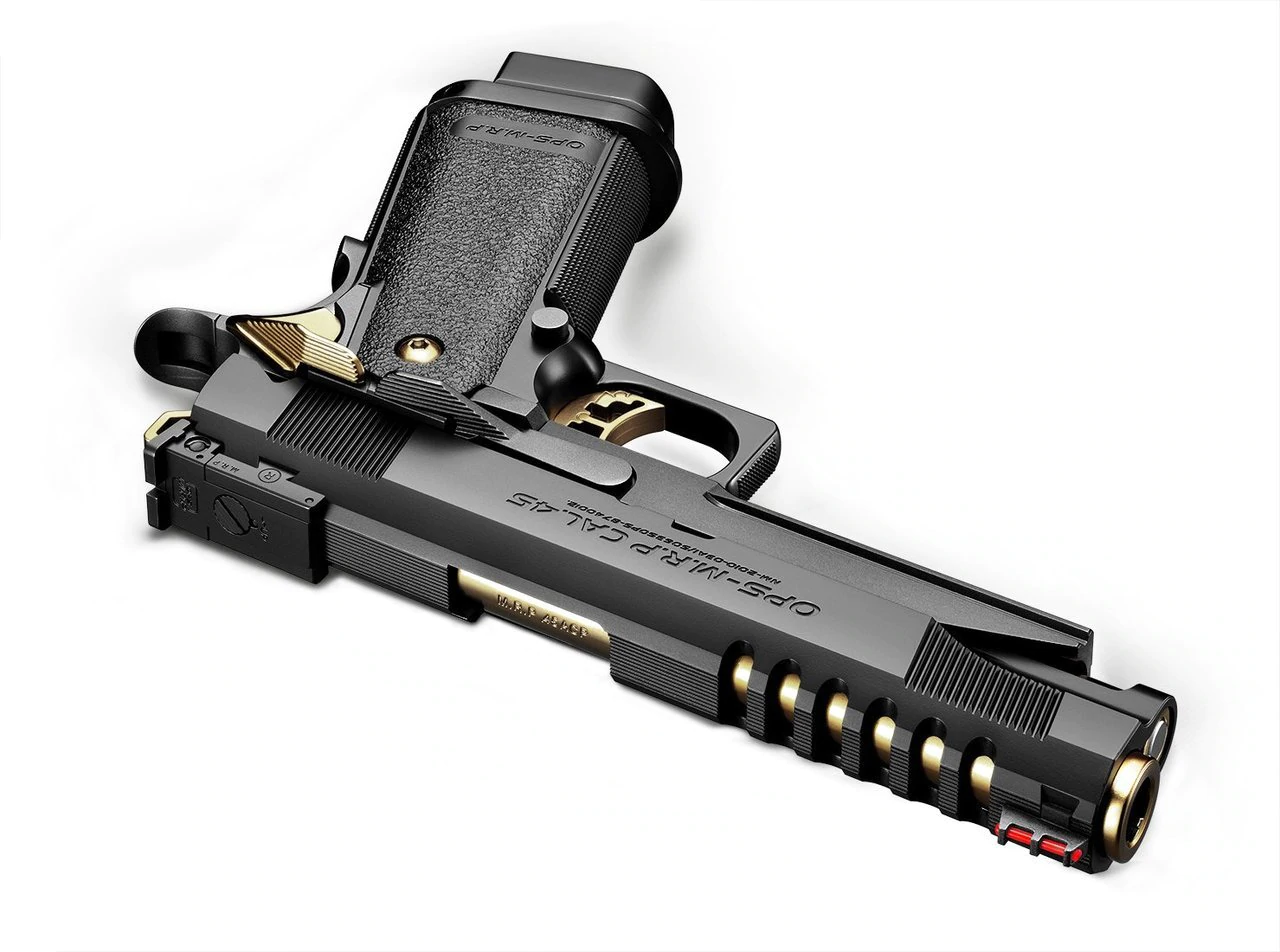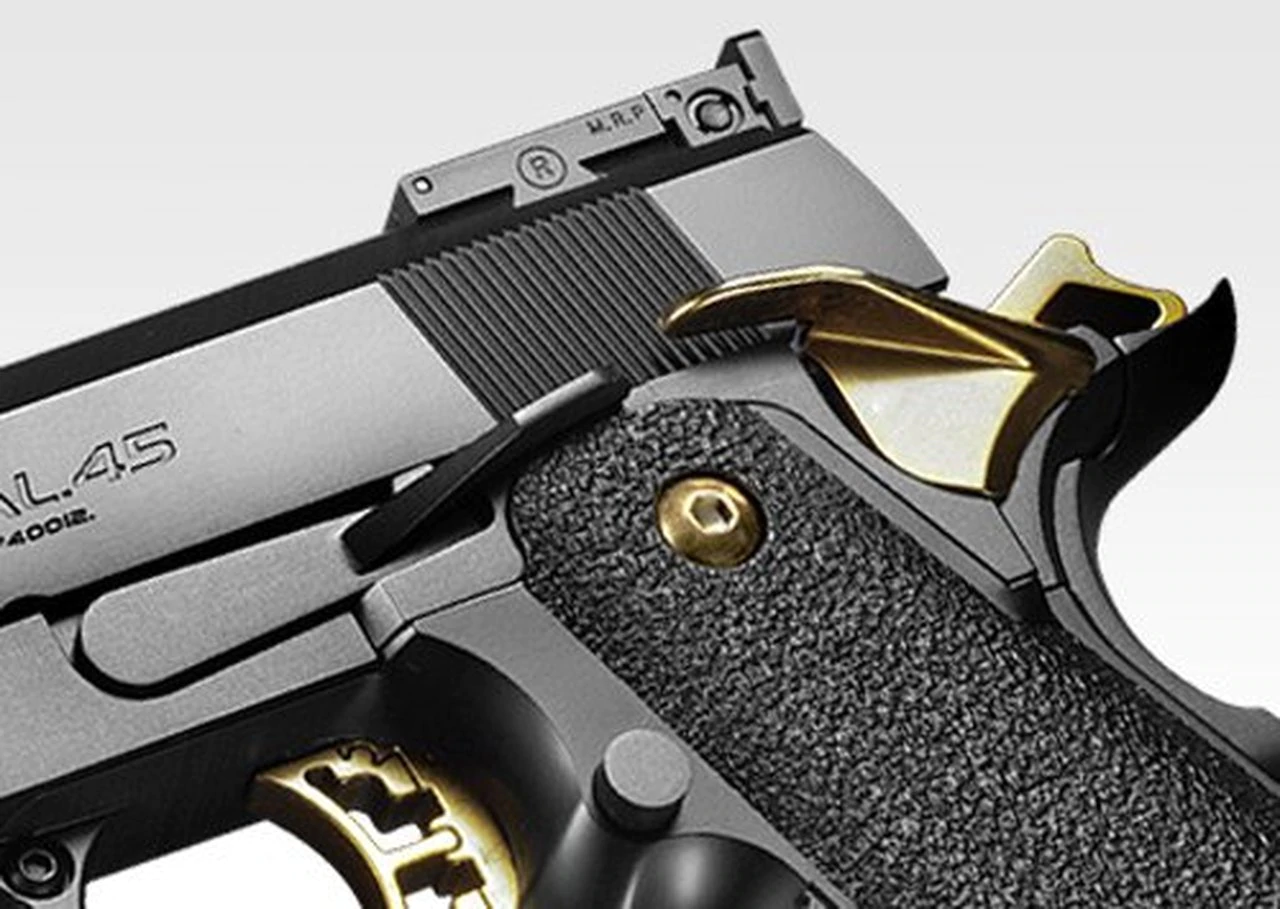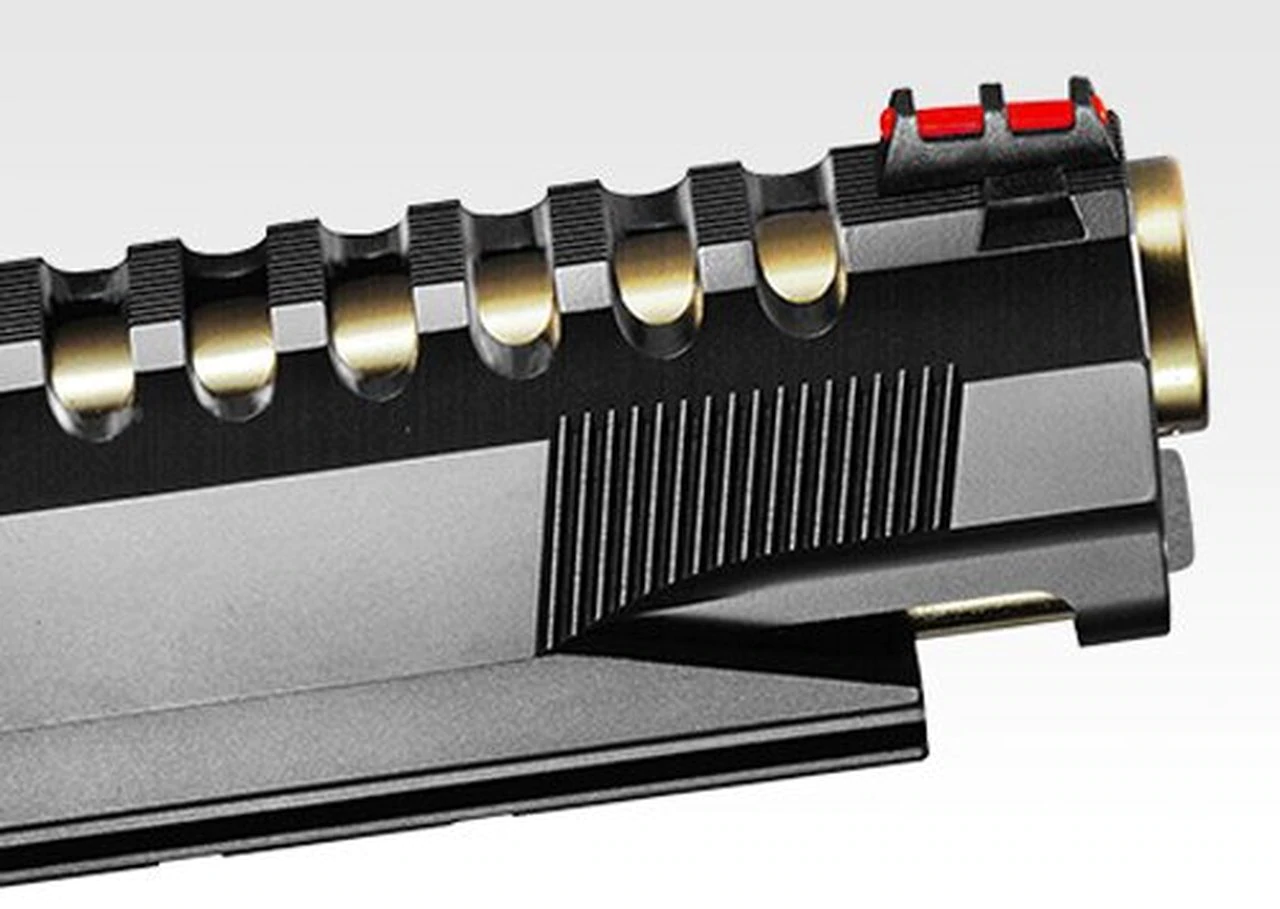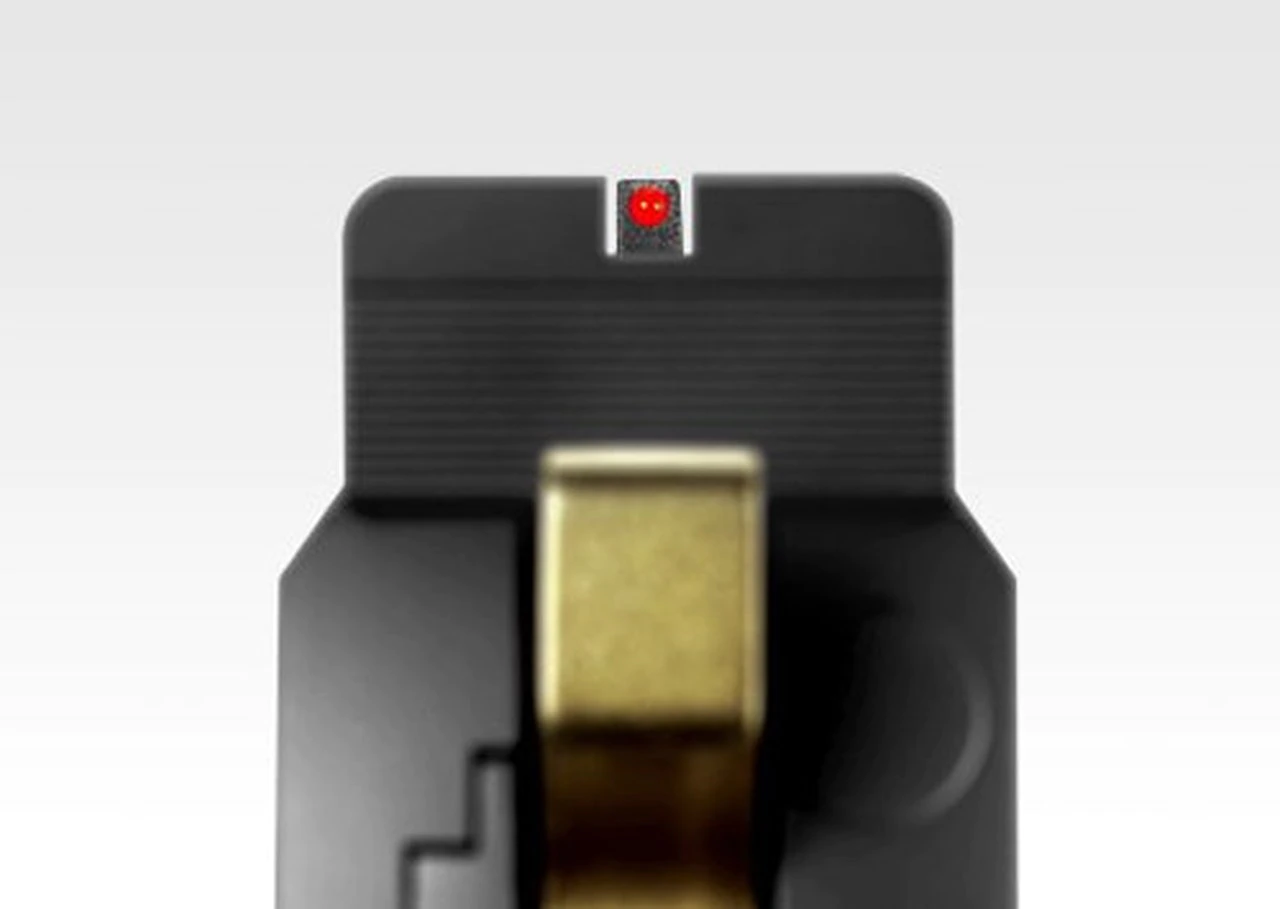 € 229,00
stocklevel
This is an advised retail price. You have to login to see dealer pricing and to be able to order.
Product number:
SW10456.1
Product information "TOKYO MARUI Airsoft Pistol Hi-Capa 5.1 Gold Match"
-Body size: Total length: 222 mm, gun height: 112 mm, weight: 850 g (when empty magazine is attached)
-Main manufacturing countries: Japan
-Bullet: 6 mm BB (0.2 ~ 0.25 g)
-Power source: HFC 134a gas
-Number of bullets 31 + 1 departure (one case loaded in the main body)
-Includes: High Capa 5.1 Gold Match Body, Magazine (31 shots), Protective Cap, Handling Precautions / Instructions, Supplementary Information, Cleaning Rod, BB Bullet (0.2 g / 100 shots), etc.
Hi Capacity to win the race
To improve operation and operation speed, each slide and frame is carefully cut.
On the front site, built in acrylic tubes that gather natural light and shine.
It has high visibility and realized aimability as if looking into the dot site.
The slide stop that releases the slide open state adopts a long type that can be operated with one hand.
Outer barrel, hammer, Sam safety, trigger, grip screw, extend to high gold.
Contrast with black body stands out.
Simultaneously with launch, the slide got back up vigorously, and it is a model that realistically reproduced the apparent power and the intense recoil at launch.
Metal parts on the inside of the slide catch the burden at the time of opening the slide and prevent slide stops and notch parts from being scraped or damaged.
31 book bullets, a cold-resistant die-cast magazine is included.
By attaching a grip tape cut according to your taste to the grip, it is possible to obtain a higher anti-slip effect.
※Please wear goggles dedicated to shooting. Be sure to observe the rules and manner stipulated.
※Please use Tokyo Marui genuine BB Bullets, operating "Gunpower HFC 134 gas" as fluorocarbon gas.
[Set Contents] HI-CAPA 5.1 Gold Match Body, Magazine (31 shots), Protective Cap, Supplementary Information, Cleaning Rod, BB Bullet (0.2 g / 100 shots), etc.
HI-CAPA 5.1 Gold Match
Shooting matches that shoot various conditions from the state that guns were paid to the holster, competing for accuracy and speed of their hits.
The competition "IPSC (or IPSC, or Ipsic)" among many competitions is the world's largest shooting competition, about 90 countries are members.
IPSC has three motto called "DVC". D = Diligentia, V = Vis, C = Celeritas refer to "accuracy, strength, speed" in Latin each and it is considered important in the competition to maintain three elements at a high level.
For HI-CAPA 5.1 Gold Match, this customization based on the concept of "DVC" is given everywhere.
Feature
-Variable hop-up system installed
-Semi-auto (single shot) launch only
-Total length 222 mm
-Gun height 112 mm
-Weight 850 g (when empty magazine is installed)
-Bullet 6 mm BB (0.2 to 0.25 g)
-Power source HFC134a gas (※ 1)
-Number of bullets 31 + 1 departure (one case loaded in the main body)
-Model name Hi-CAPA 5.1 GOLD MATCH
-Type Hand Gun (Automatic)