SAMY PCP Rifle Dragon Claw Dual Tank .50cal (12.7mm)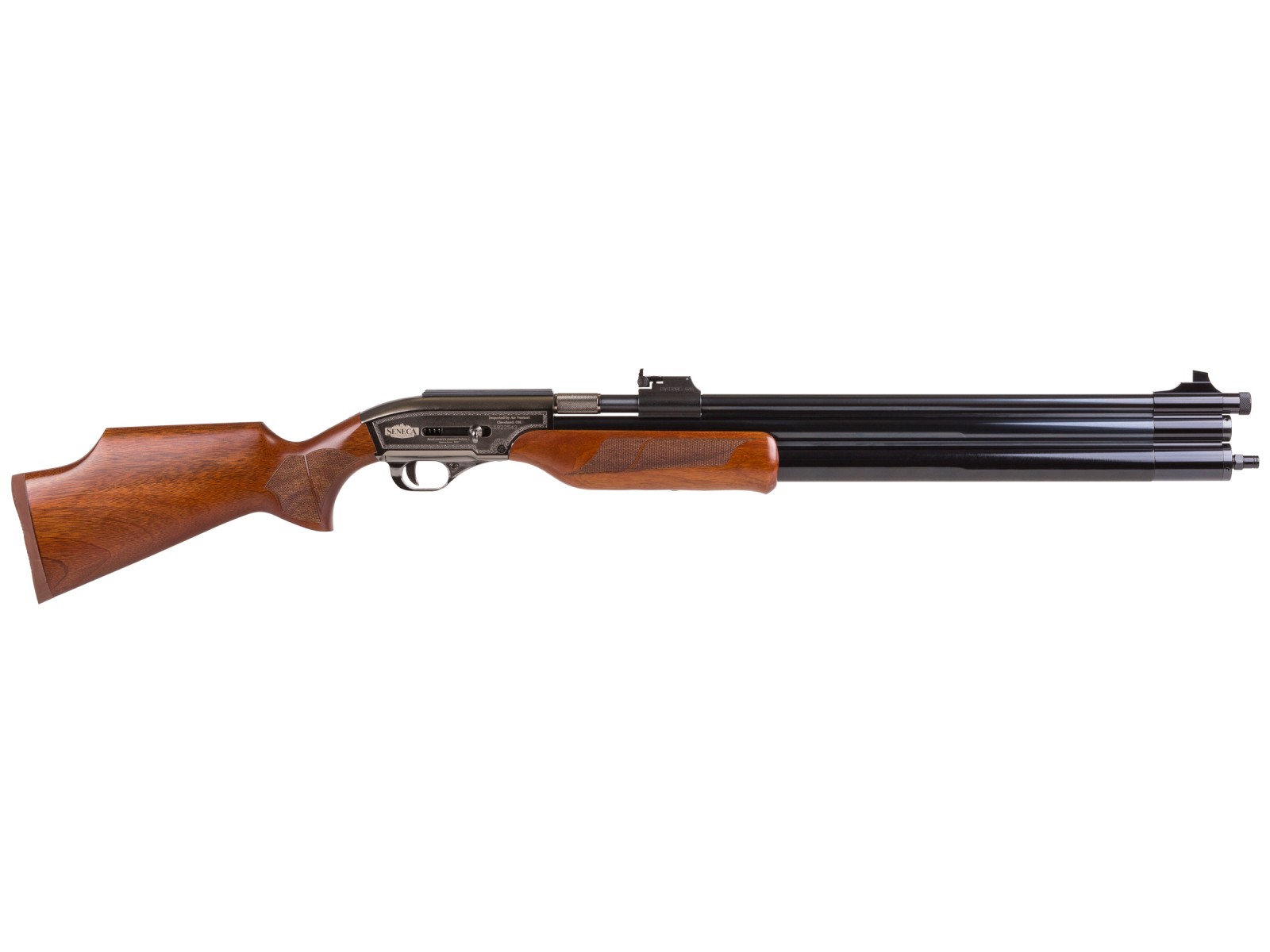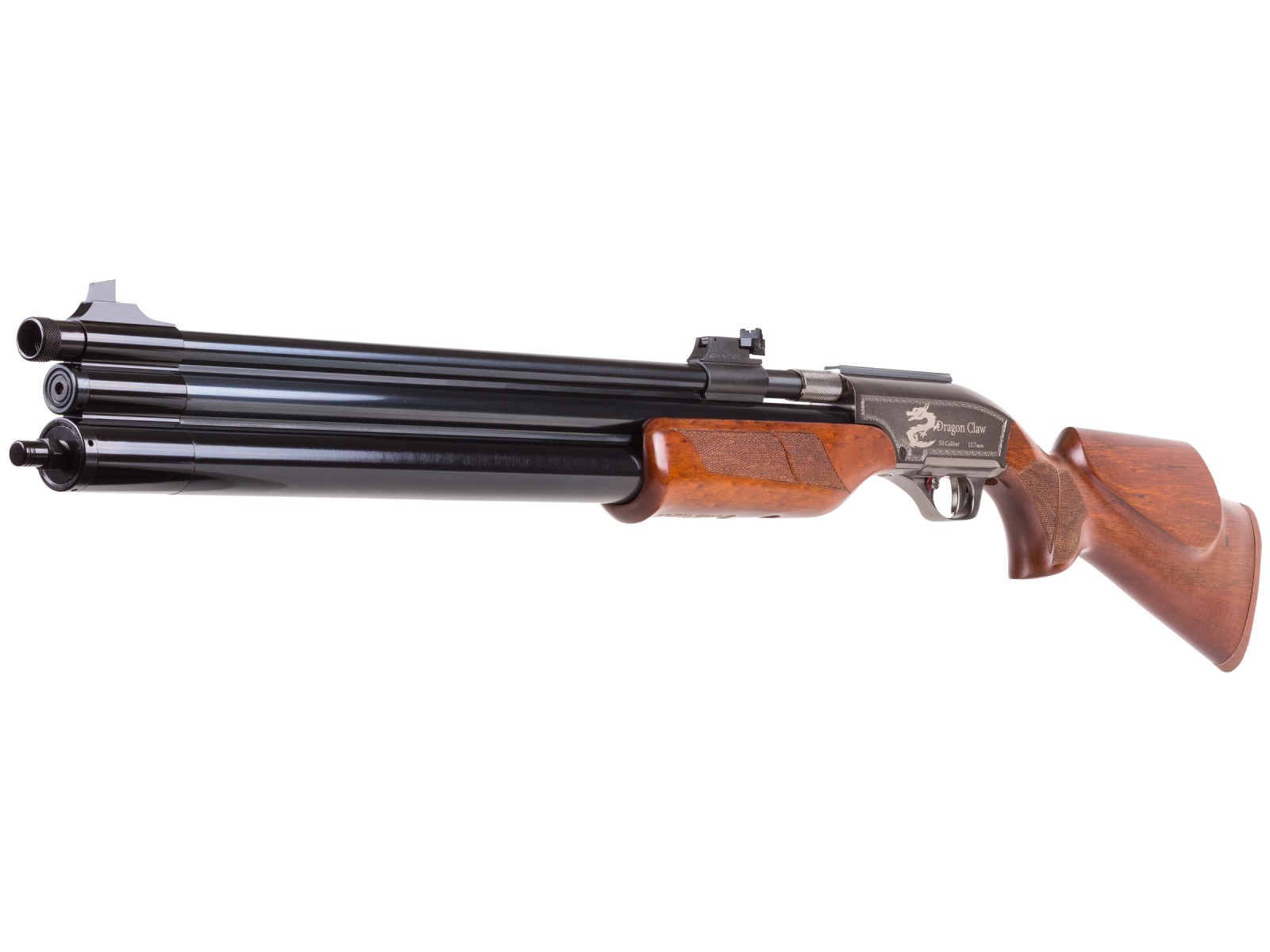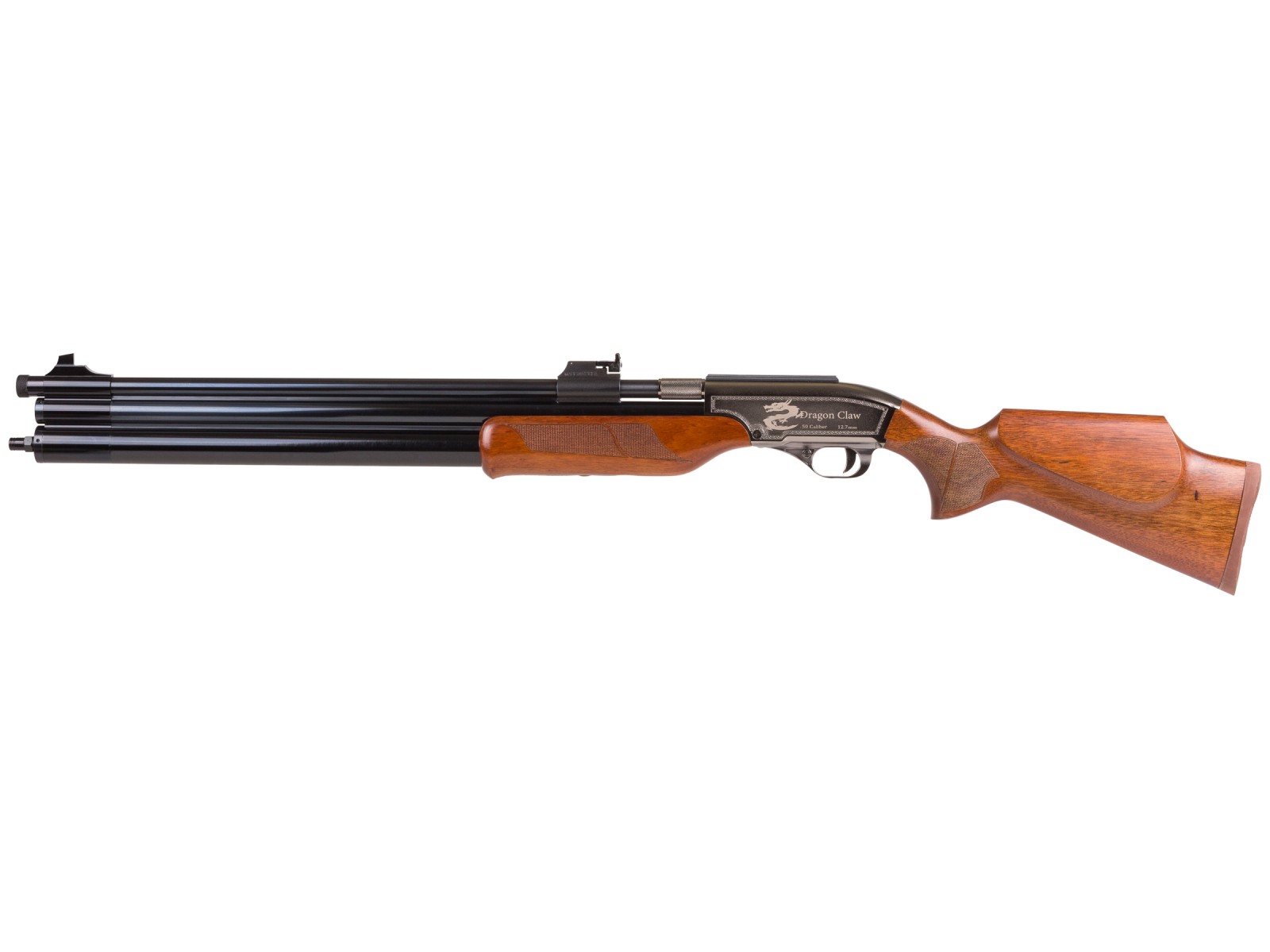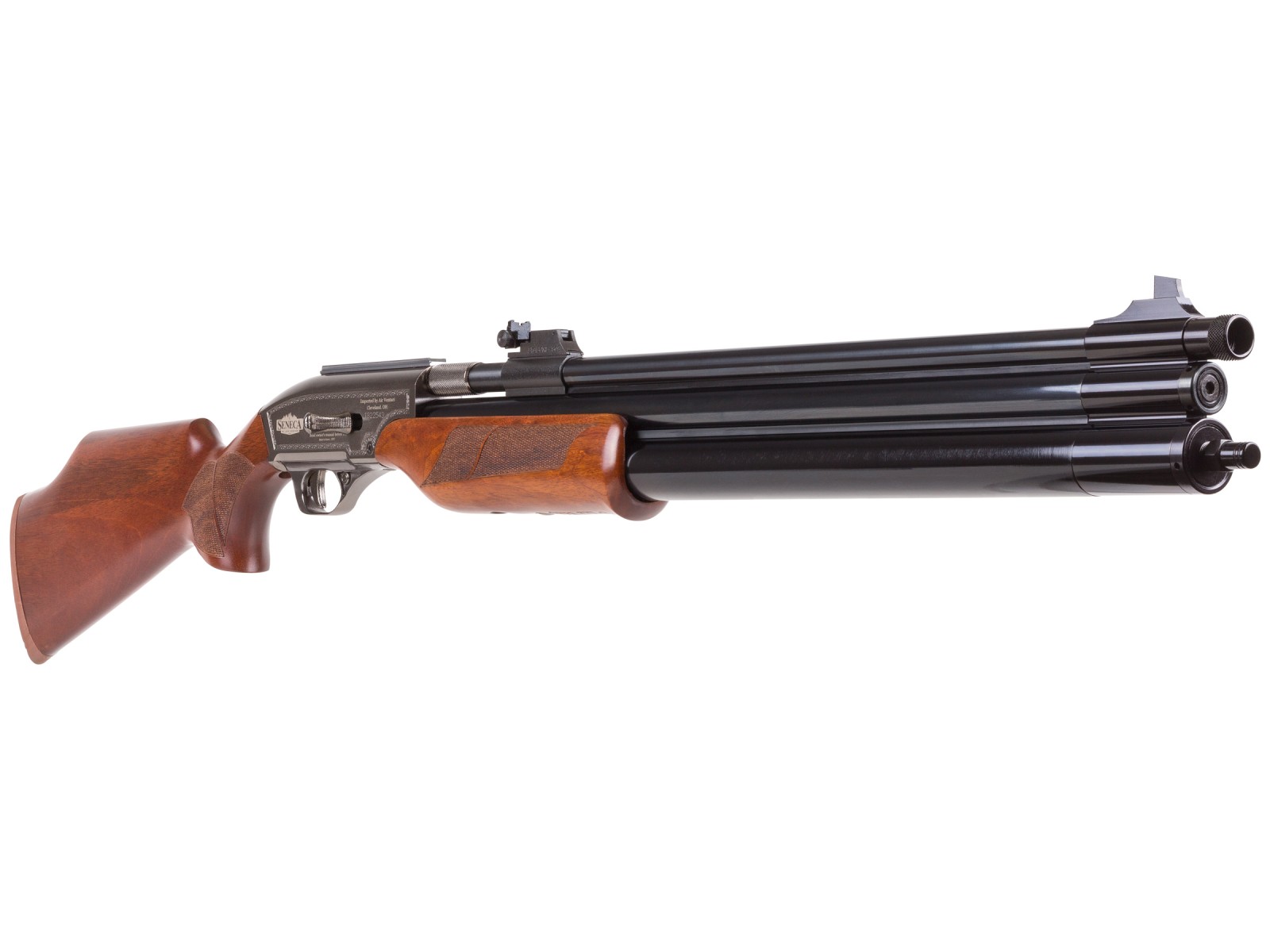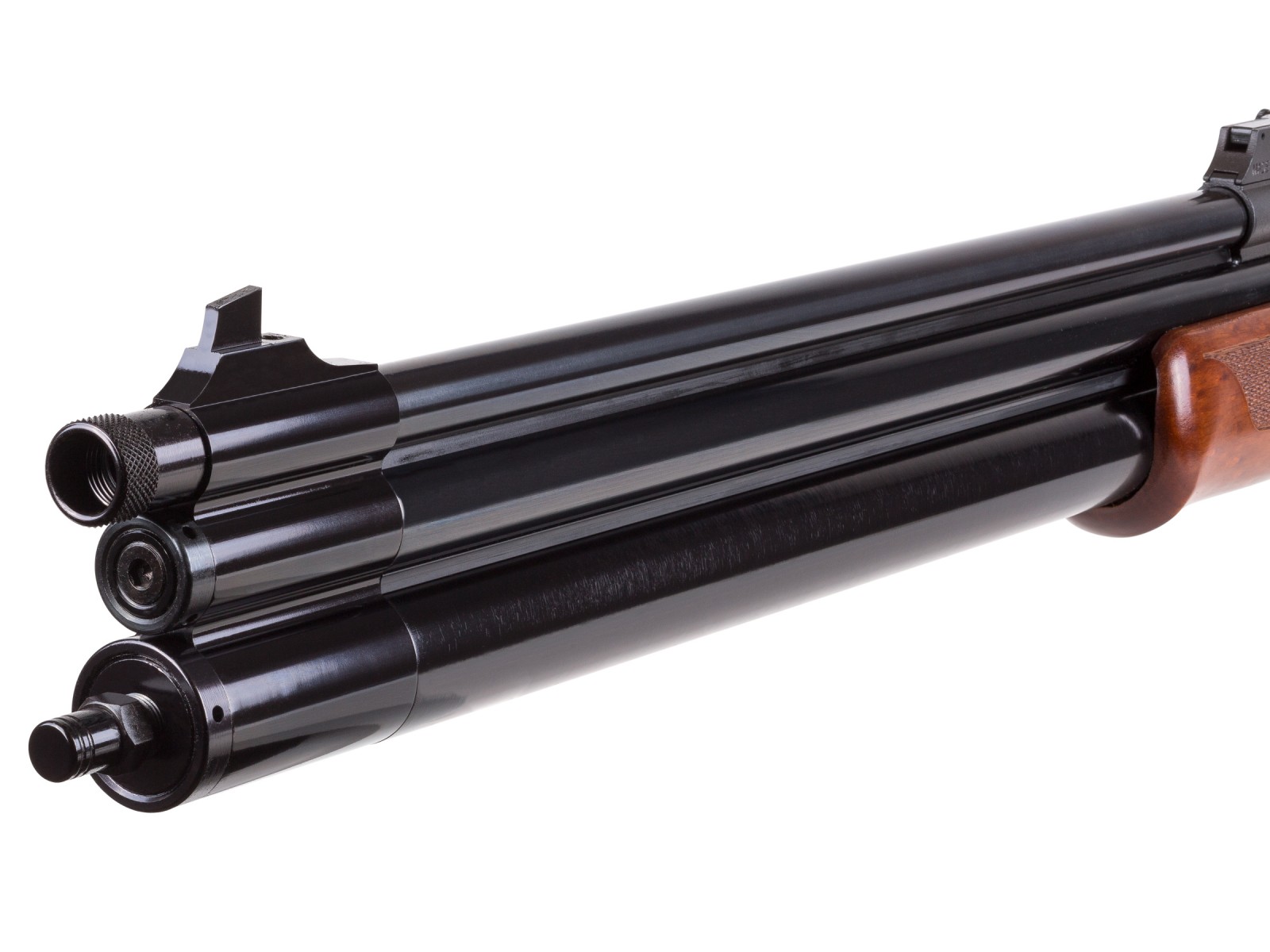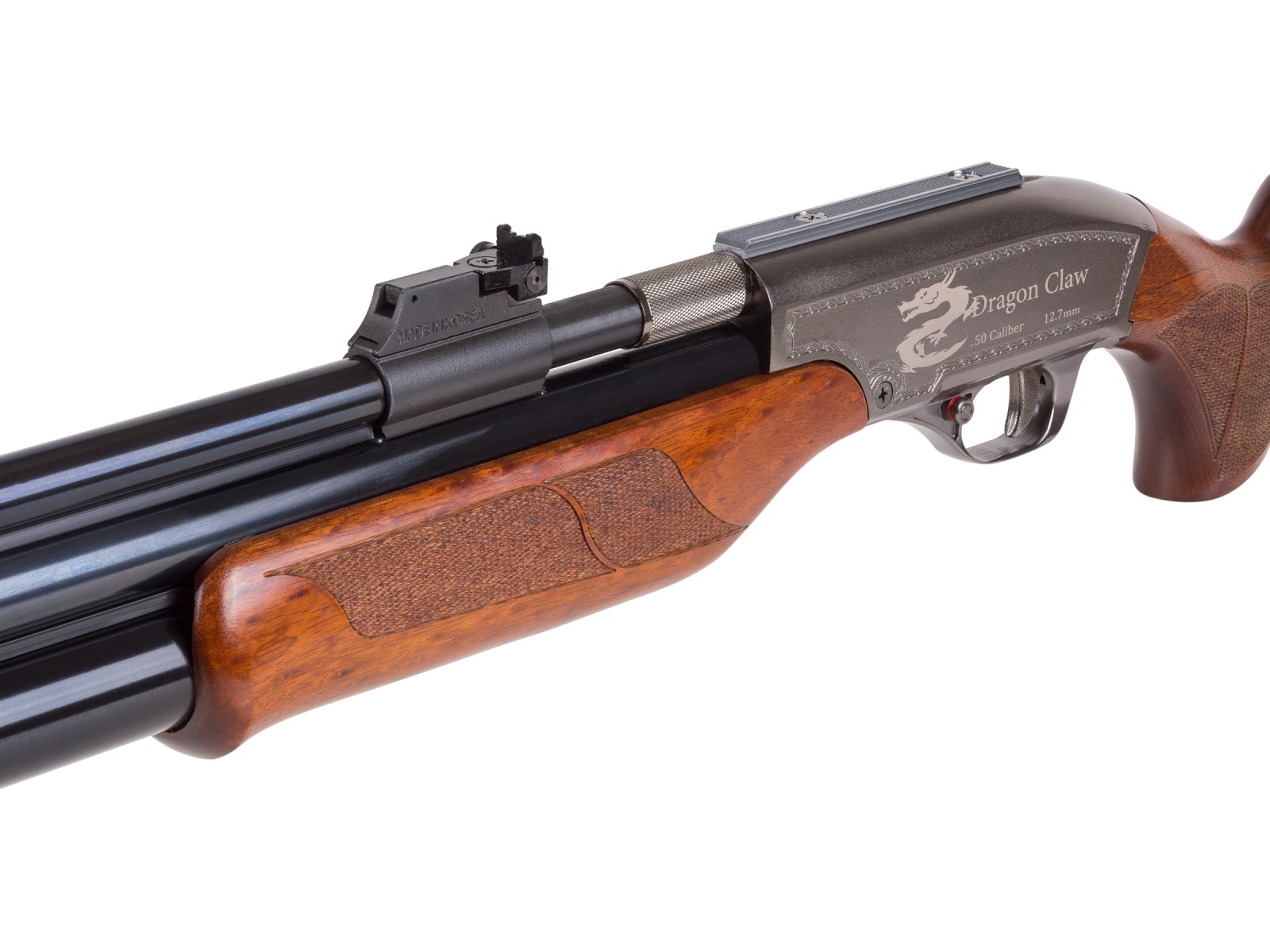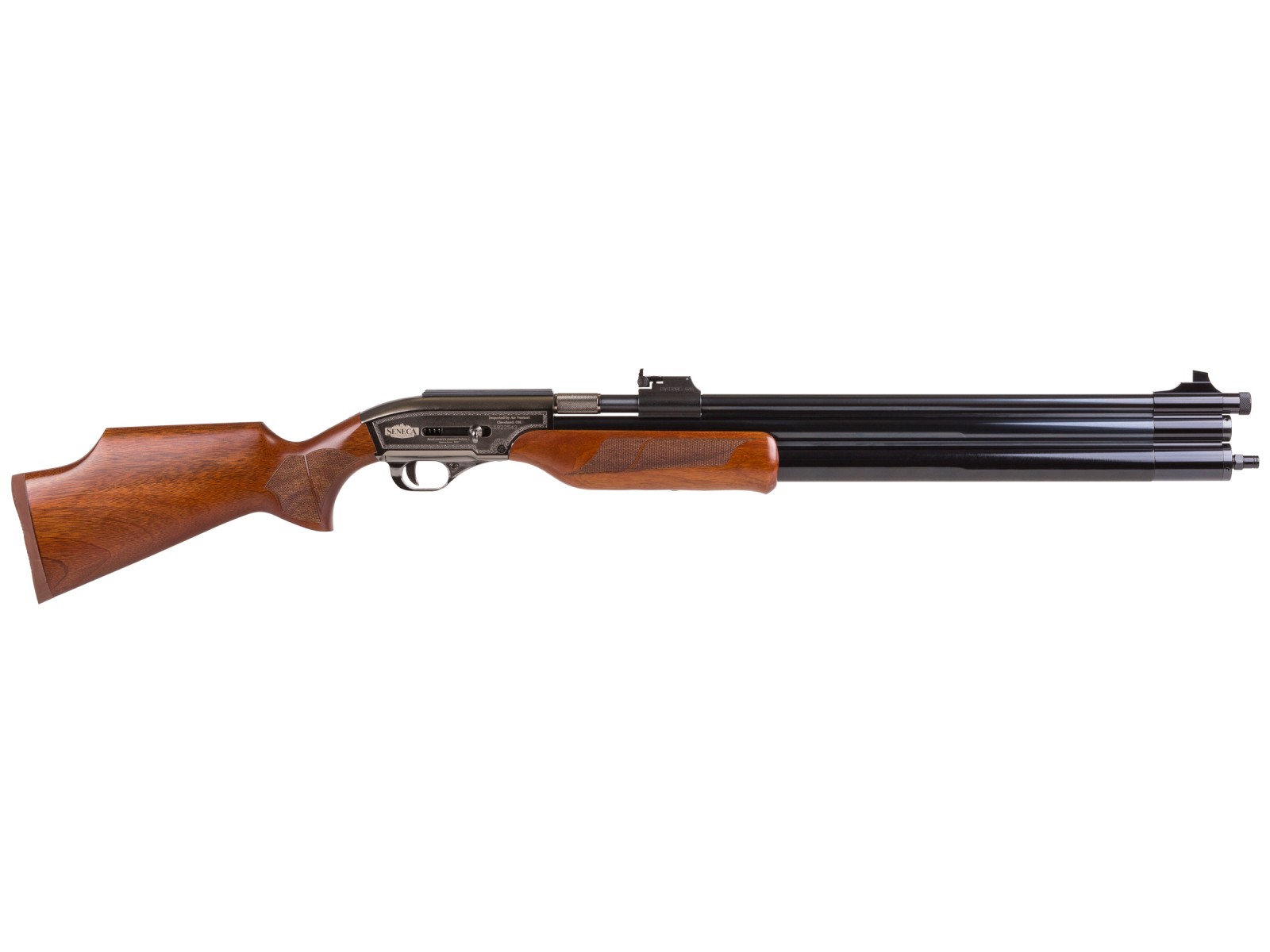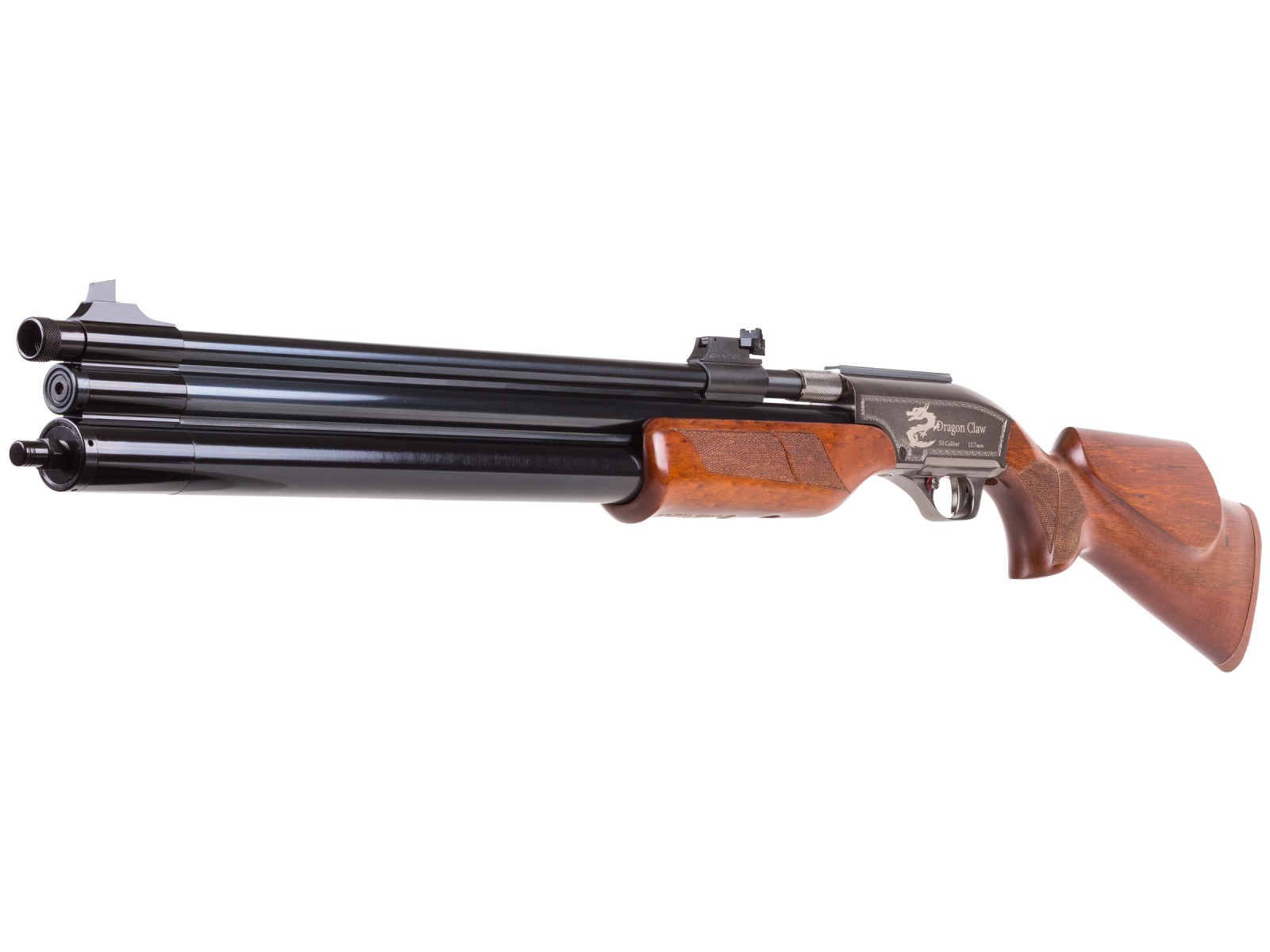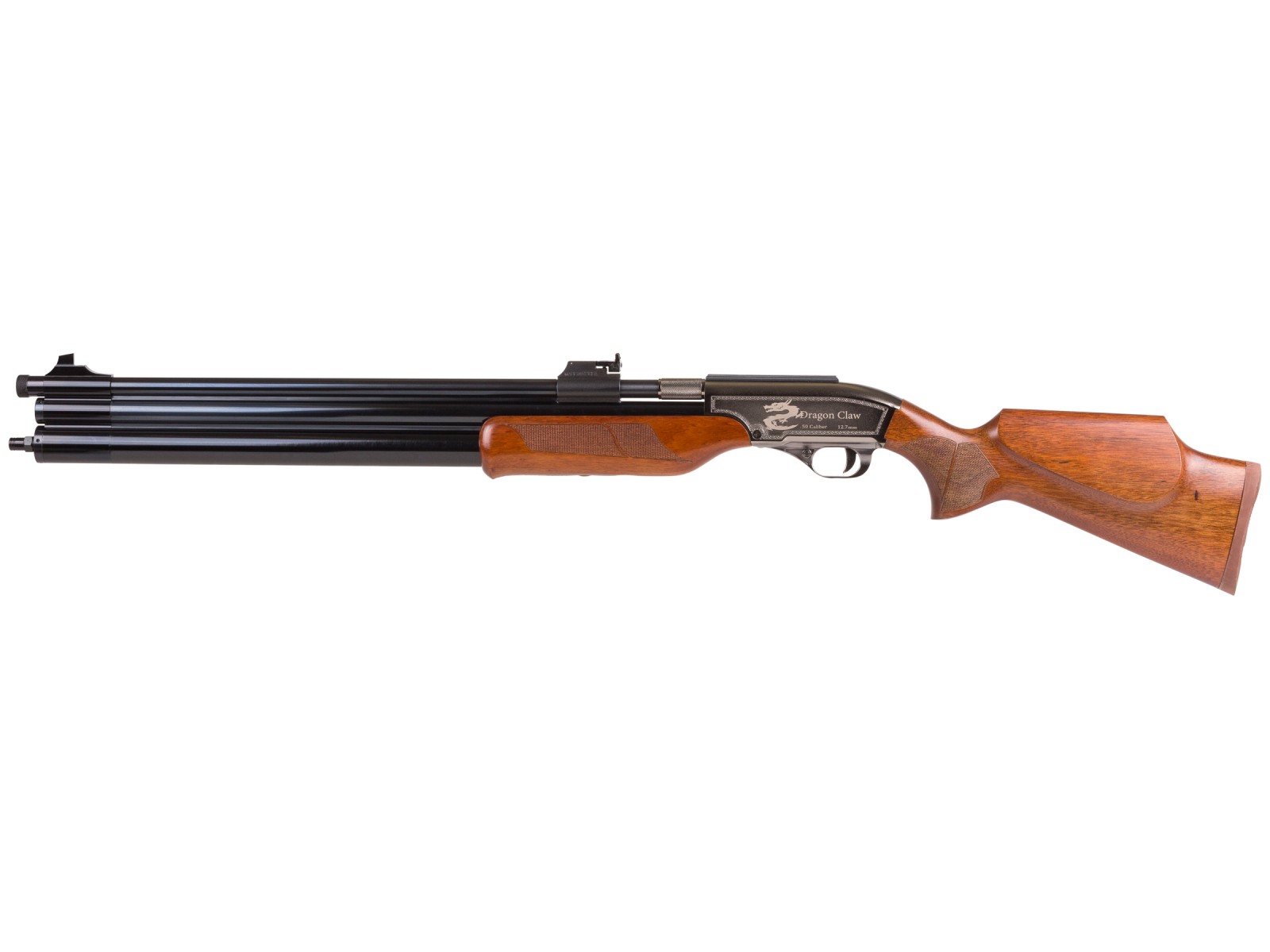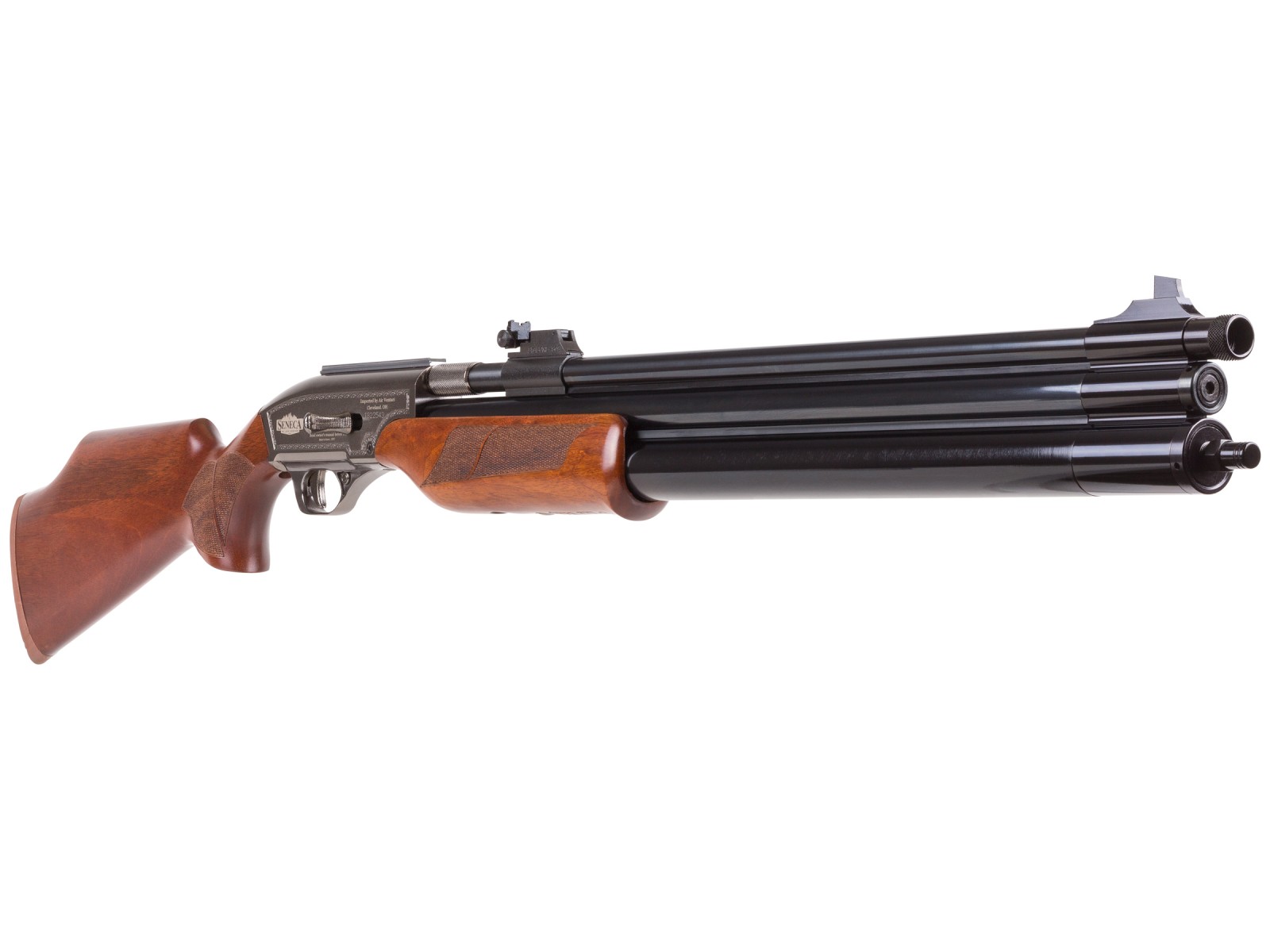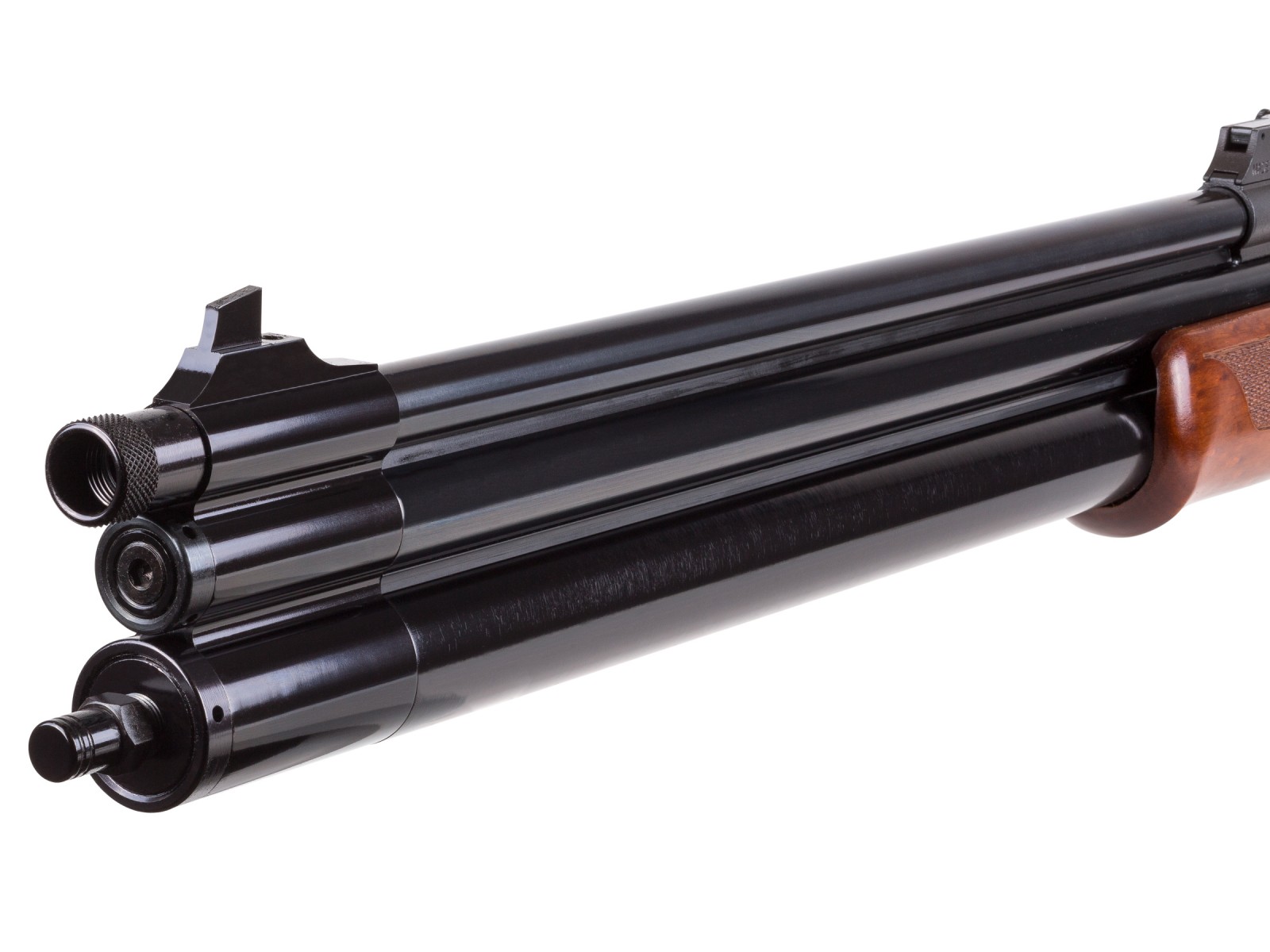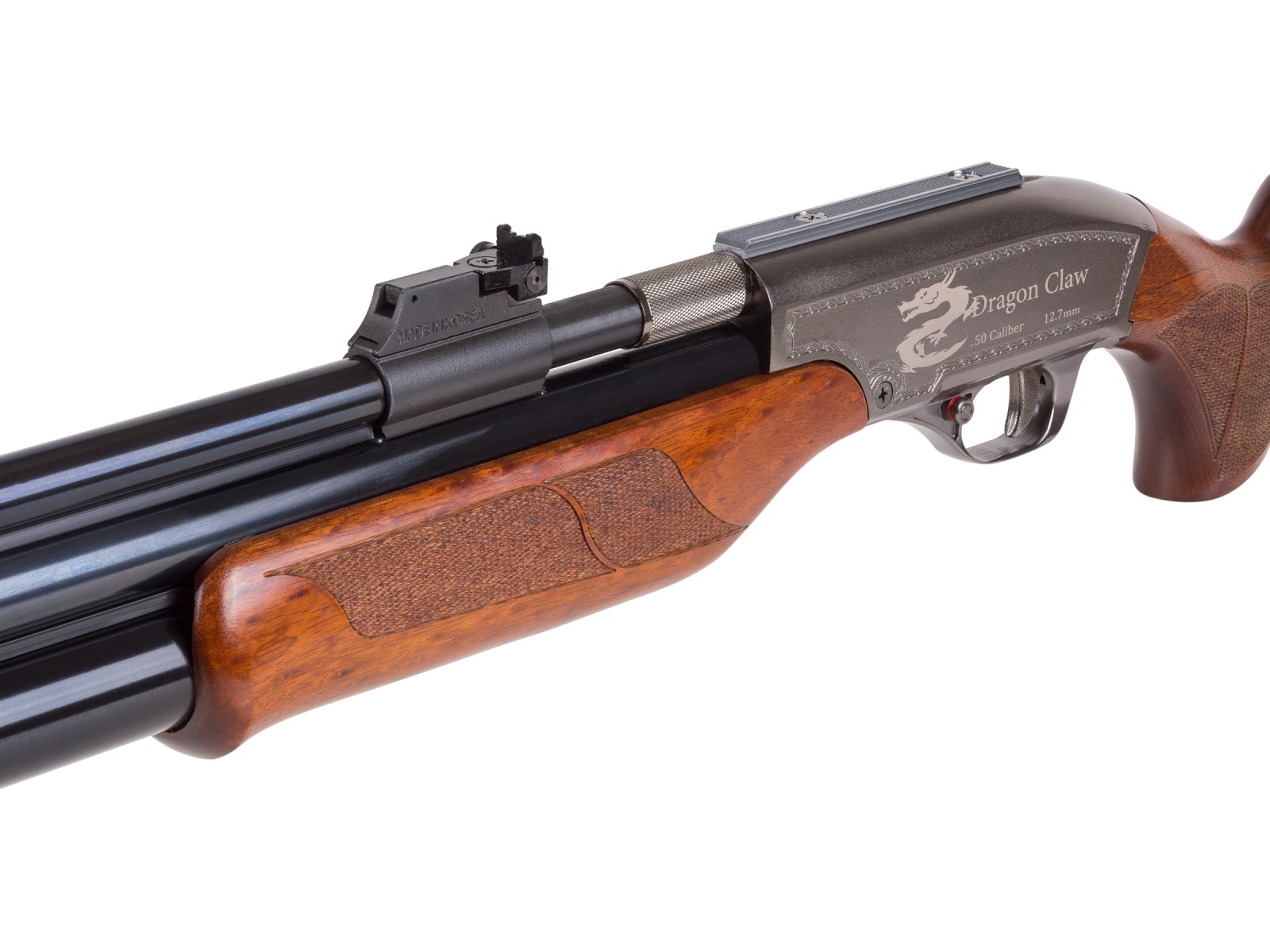 € 859,00
stocklevel
This is an advised retail price. You have to login to see dealer pricing and to be able to order.
Product number:
SW10631.1
Product information "SAMY PCP Rifle Dragon Claw Dual Tank .50cal (12.7mm)"
Sam YDragon Claw air rifle
Precharged pneumatic (PCP)
Single-shot
Rifled barrel
Bolt-action
Fixed front sight
Fully adjustable, removable rear sight
Dual air chambers (500cc total air capacity)
3,000 psi max fill pressure
Built-in manometer (pressure gauge)
11mm scope rail (use only compact scopes)
2 power levels (first bolt stop is low power, second is high)
Hardwood Monte Carlo stock with checkered forearm & grip
Raised right-hand cheekpiece
Includes Male Quick-Disconnect Foster Fill Connection on rifle
The Sam Y Dragon Claw throws a .50-caliber projectile and gets 230 ft-lbs. of muzzle energy, giving you the power to compete.
Dragon Claw is a very versatile air rifle. You can choose between shooting either lead ammo or air bolts getting an even higher muzzle energy. Rifled barrel makes the air bolts deadly accurate.
Because this gun has two large air reservoirs, you have the luxury of getting more shots from a fill and to do more hunting.