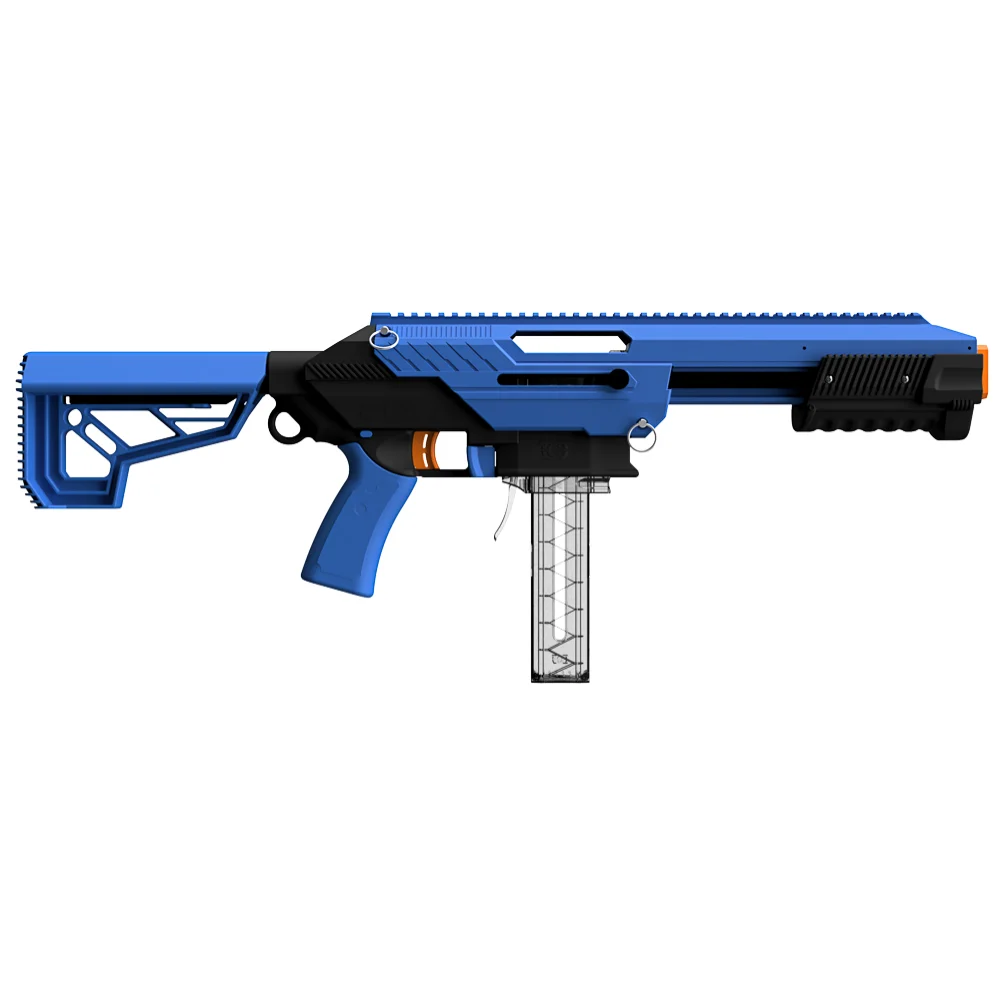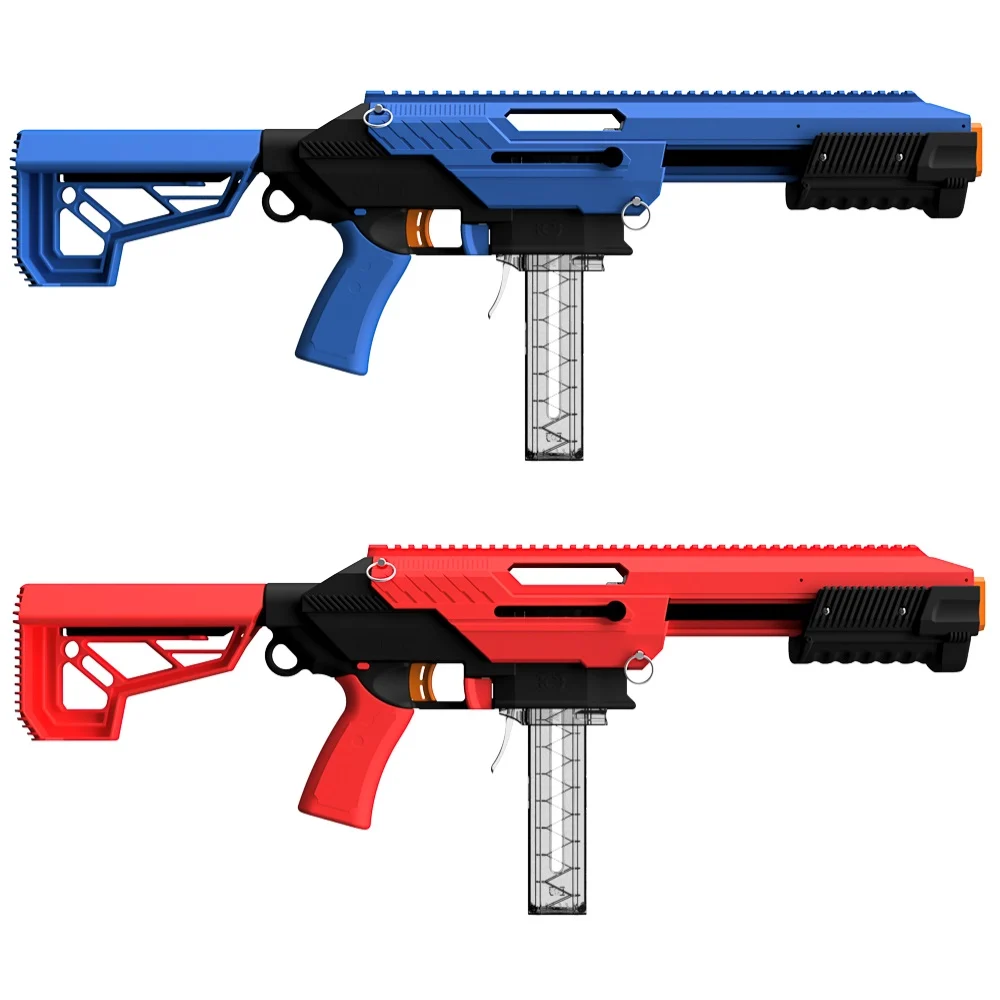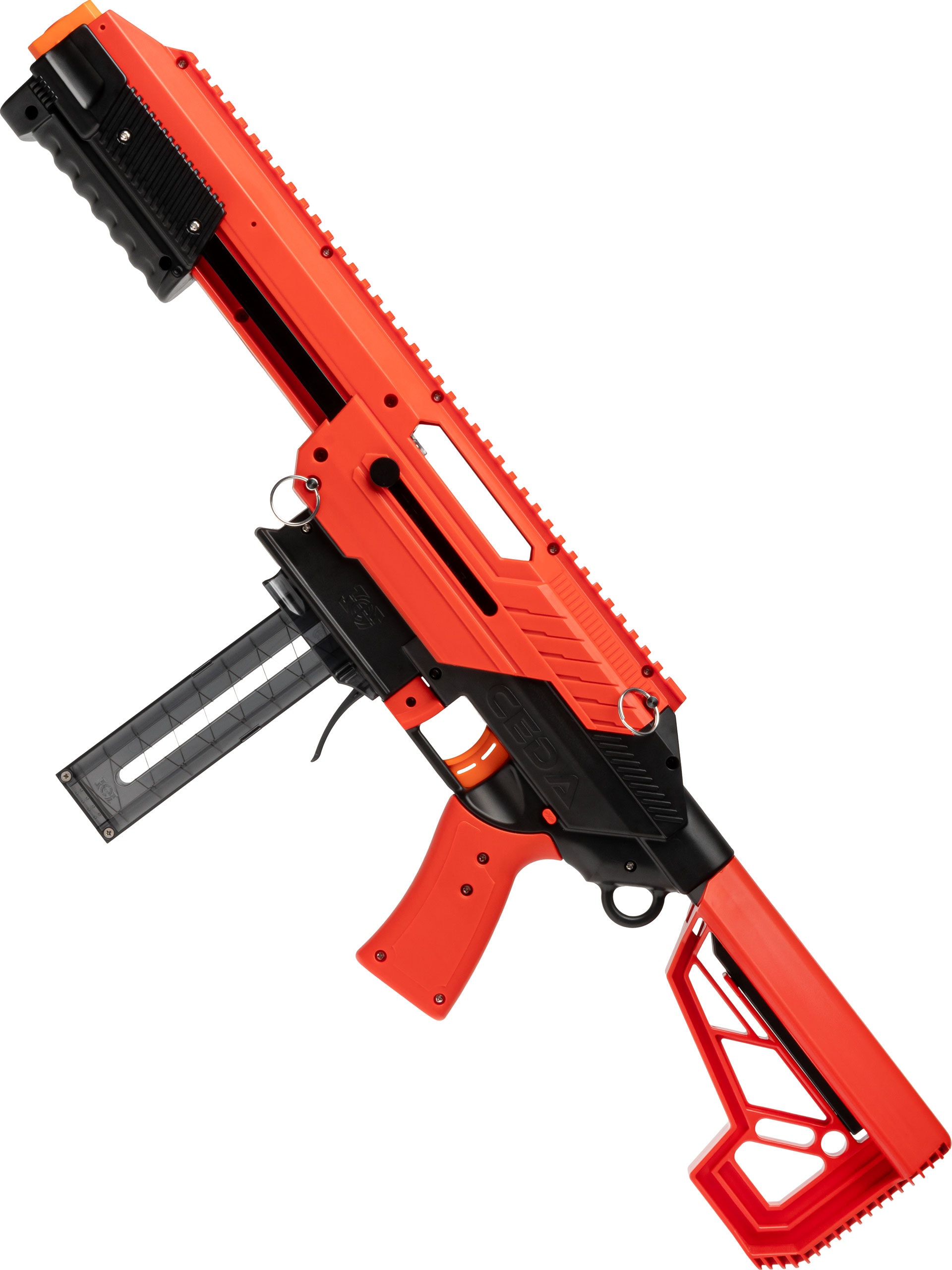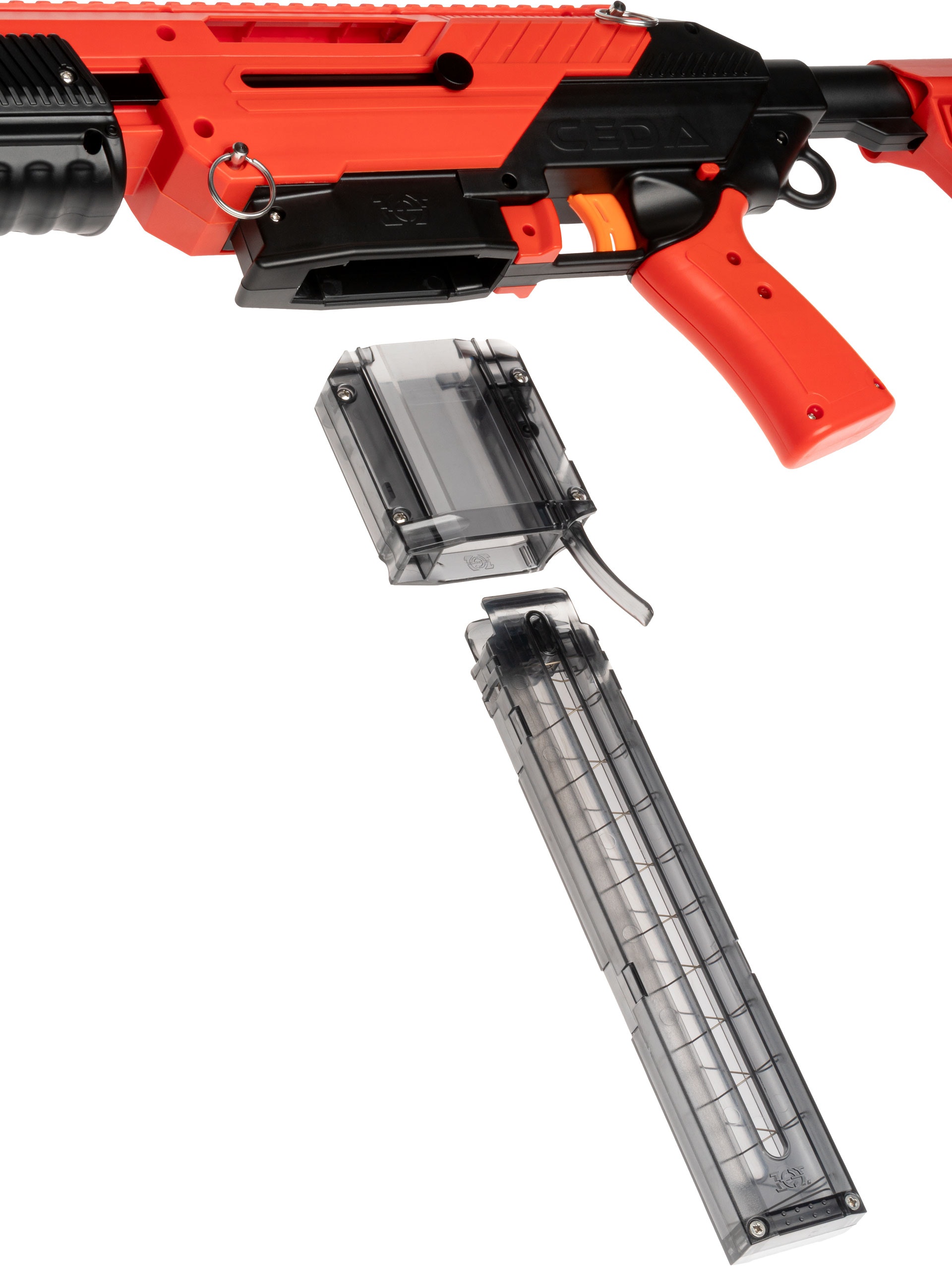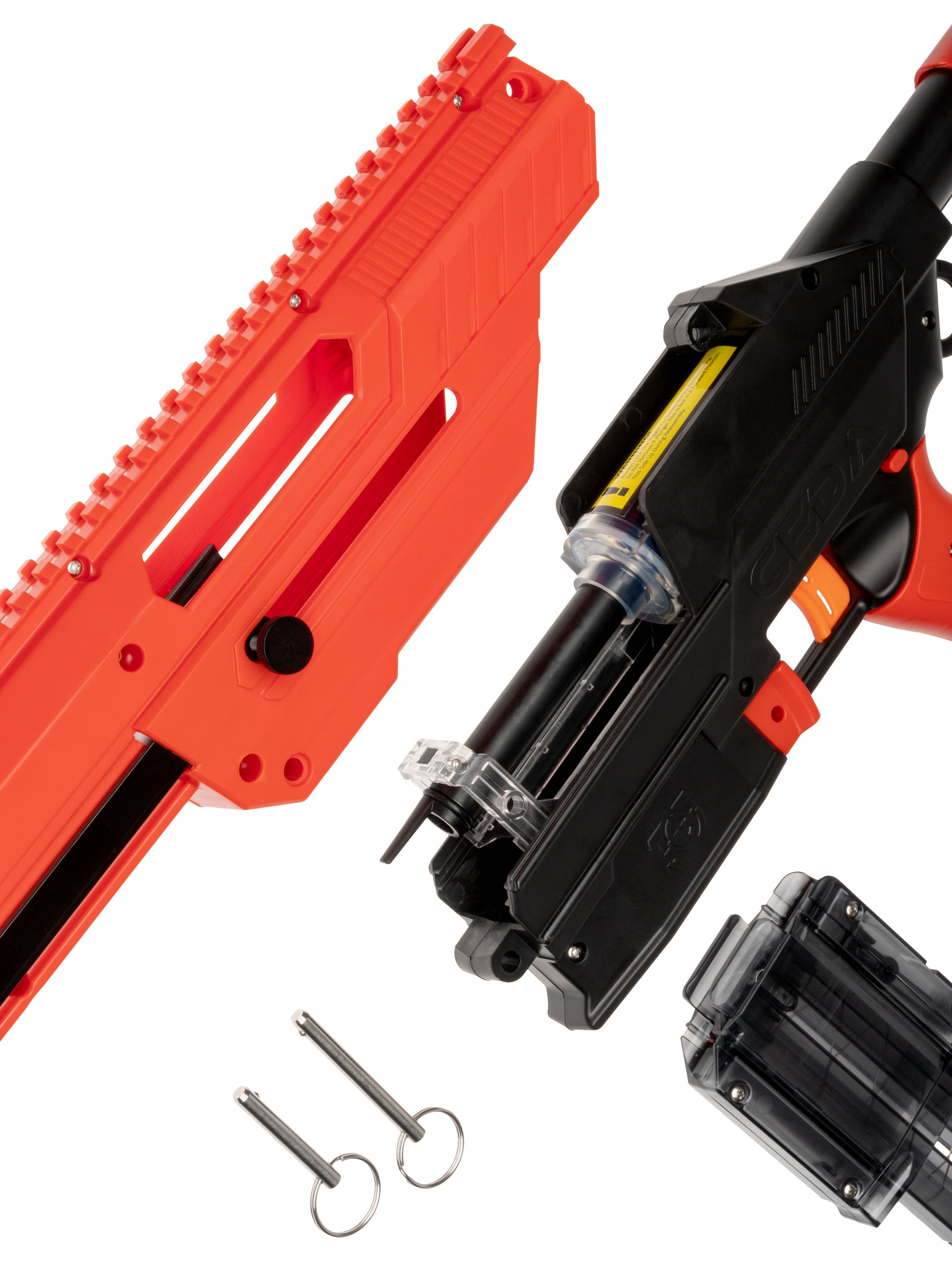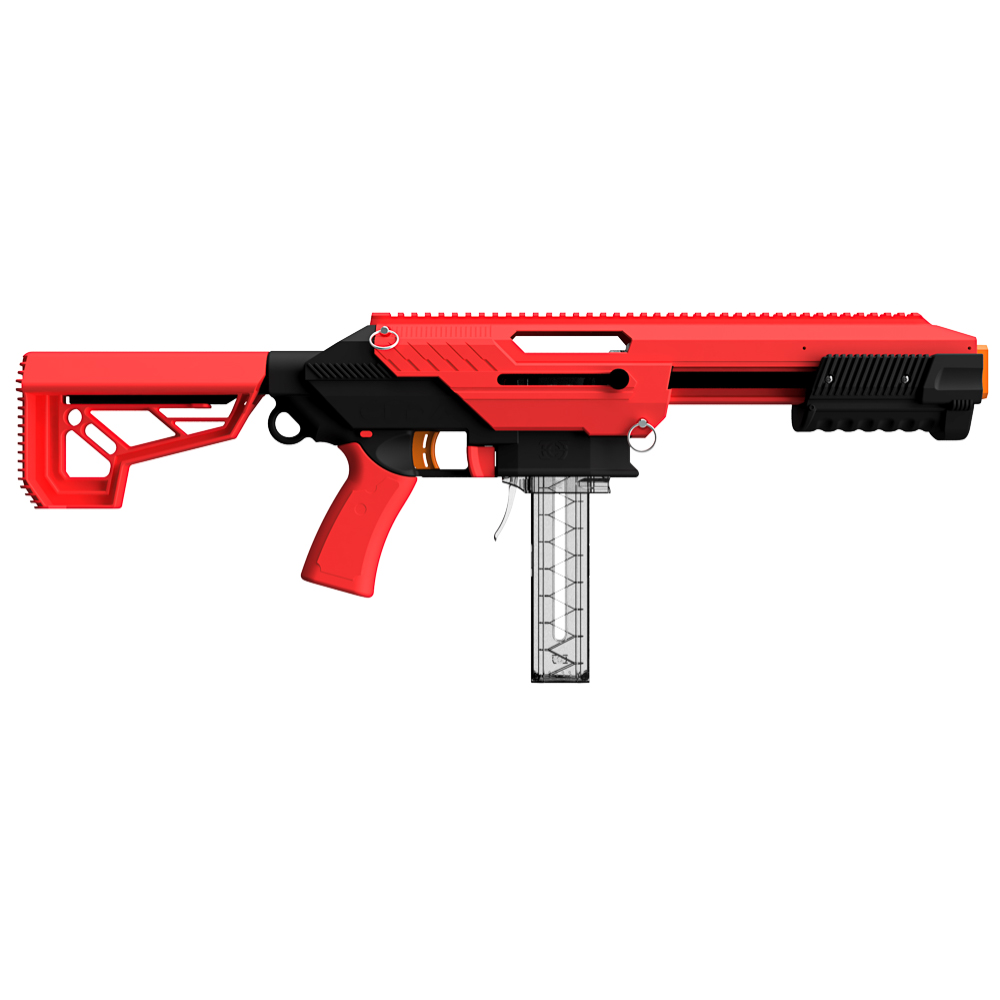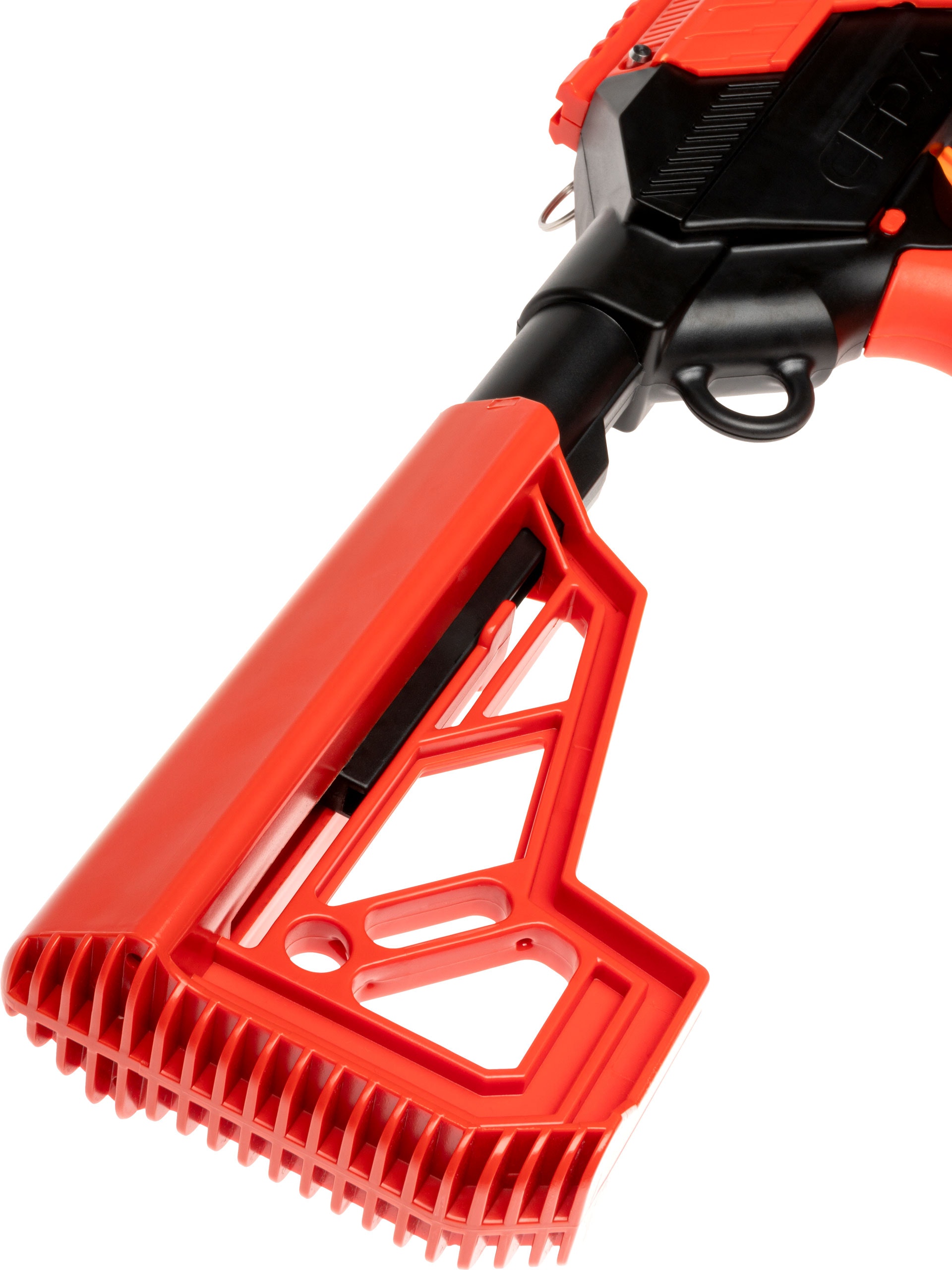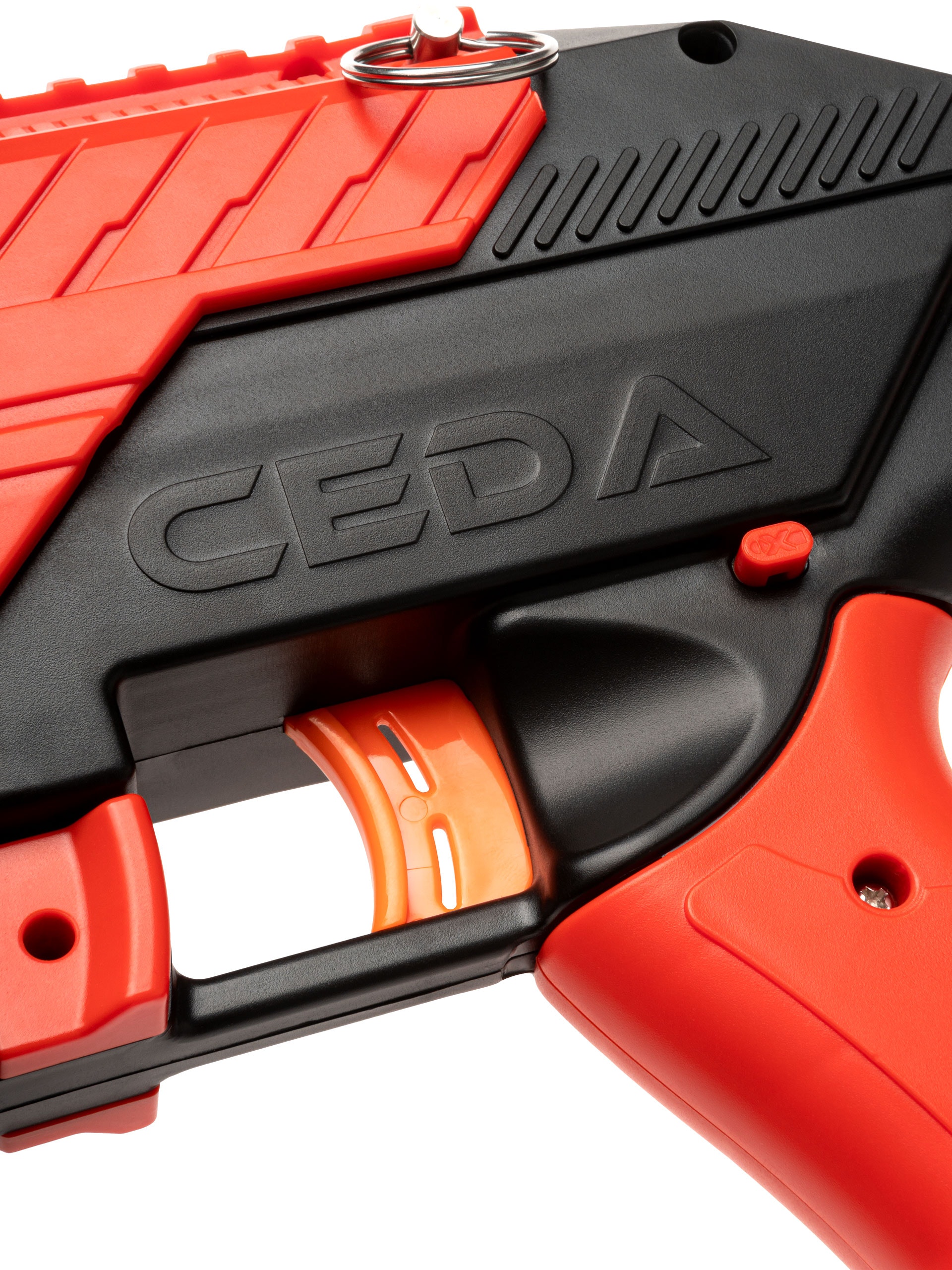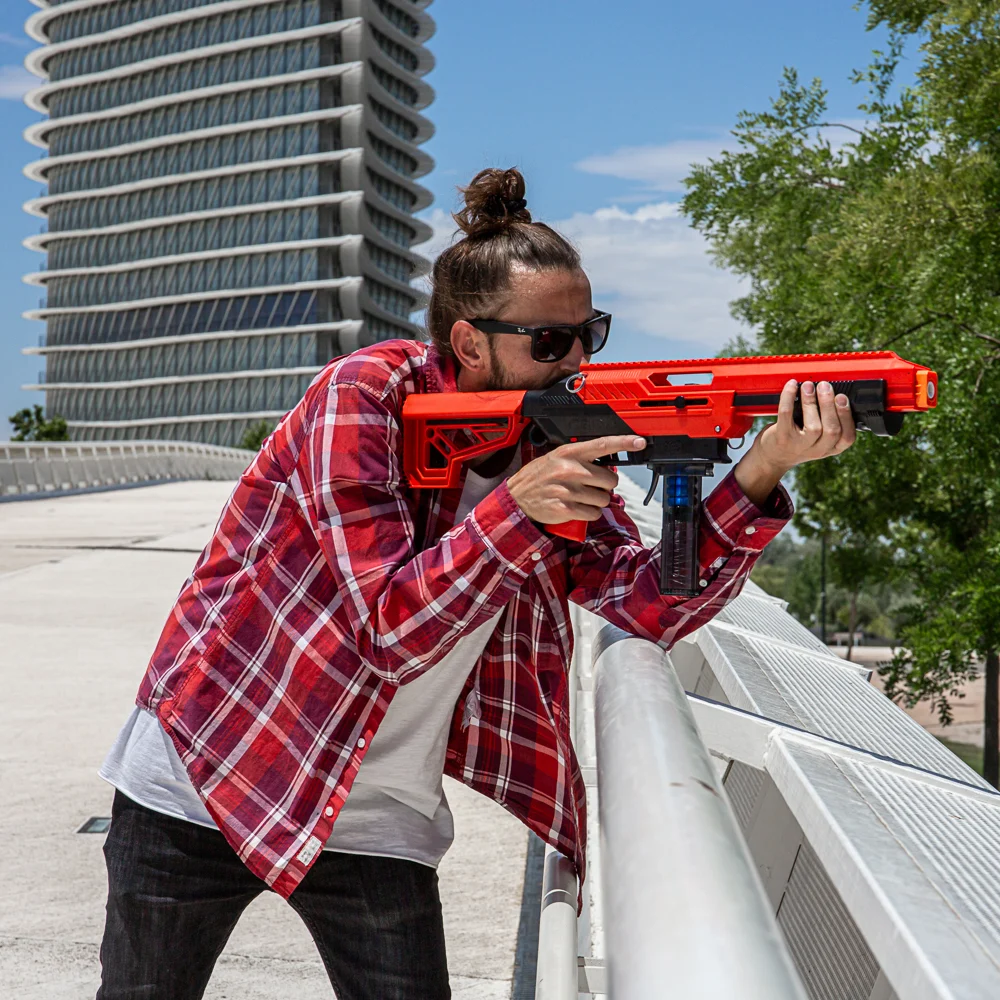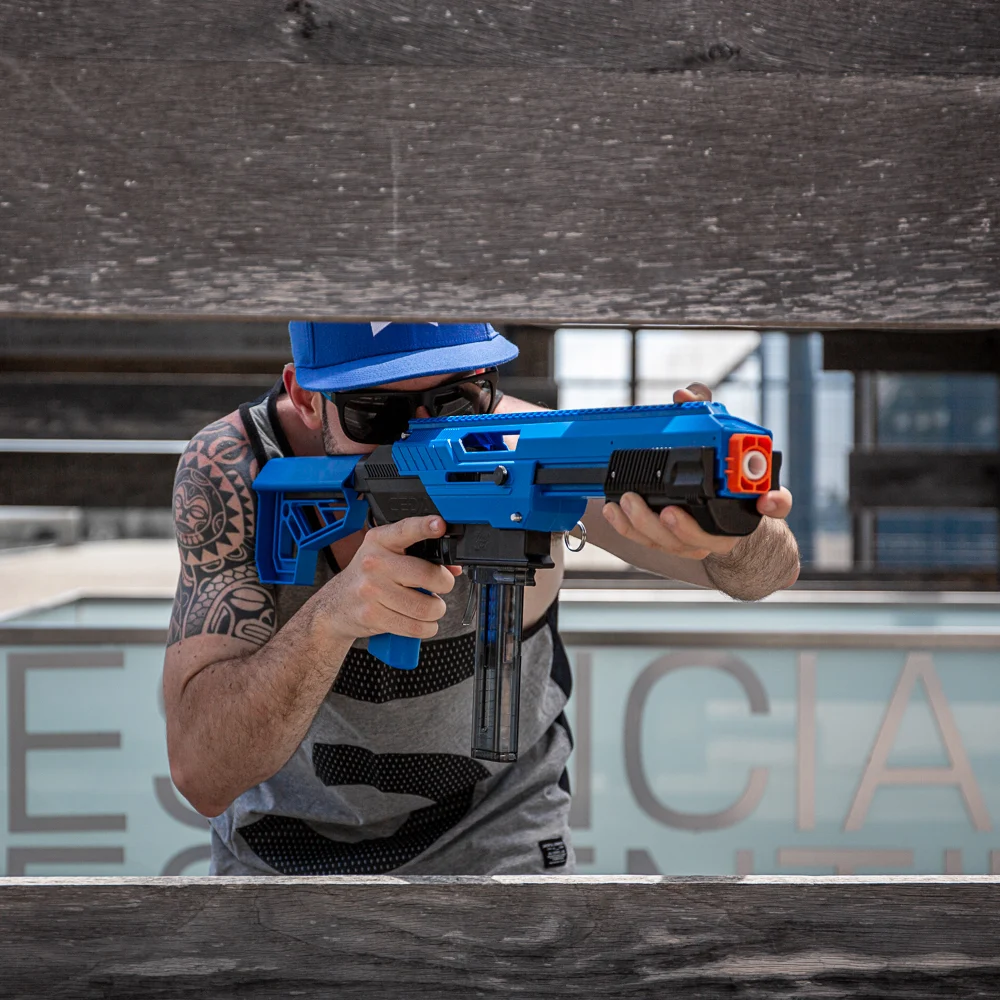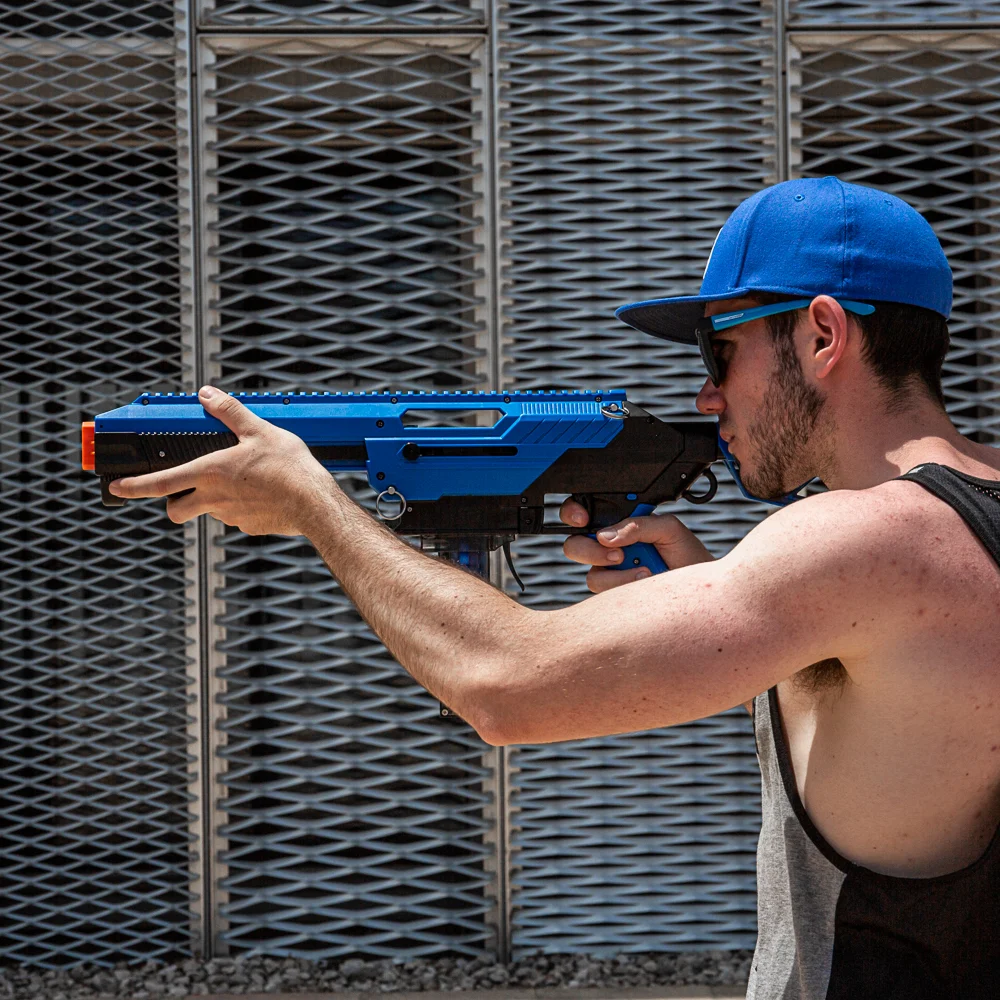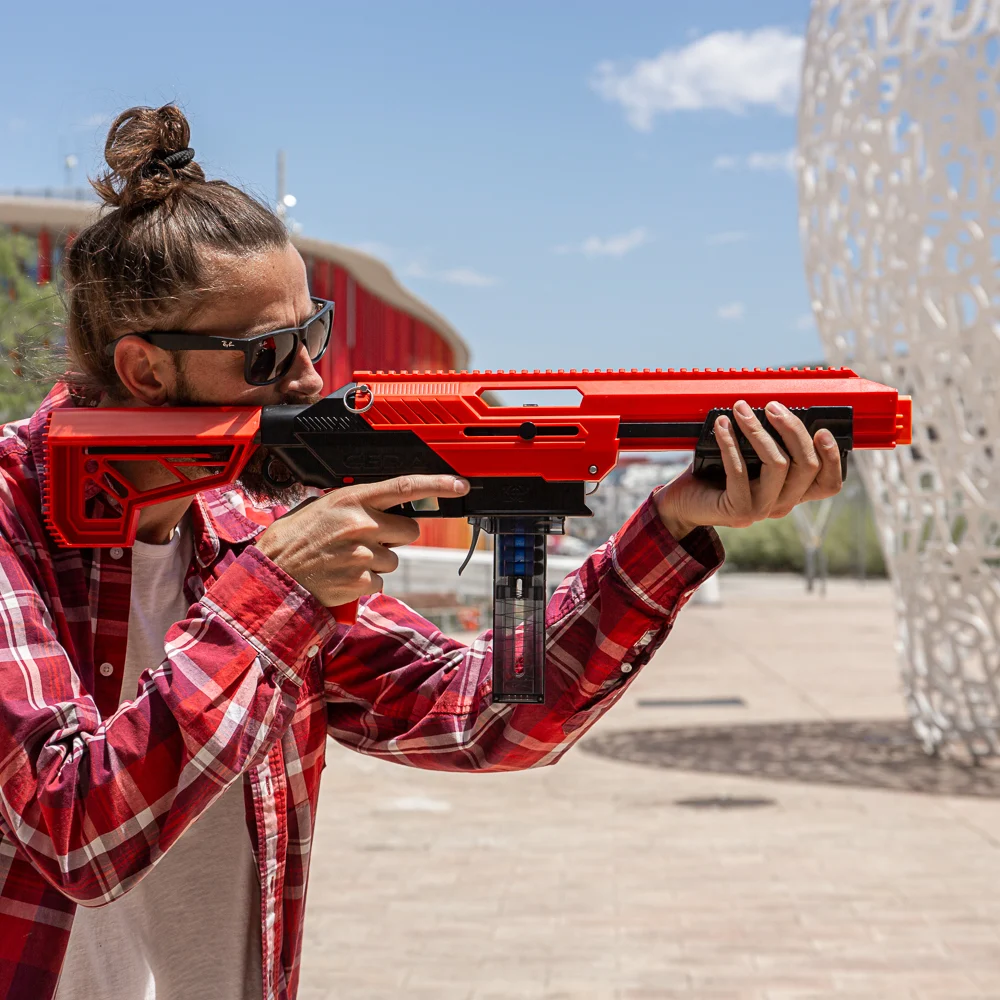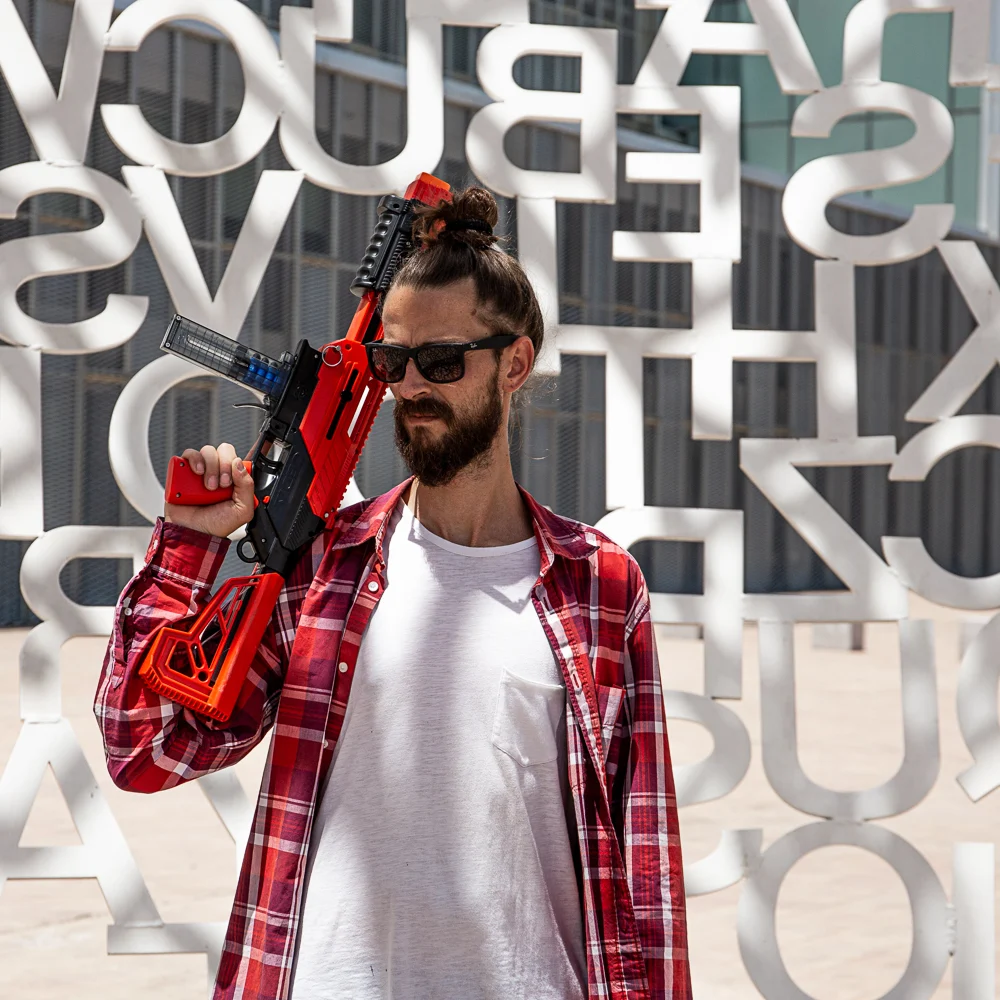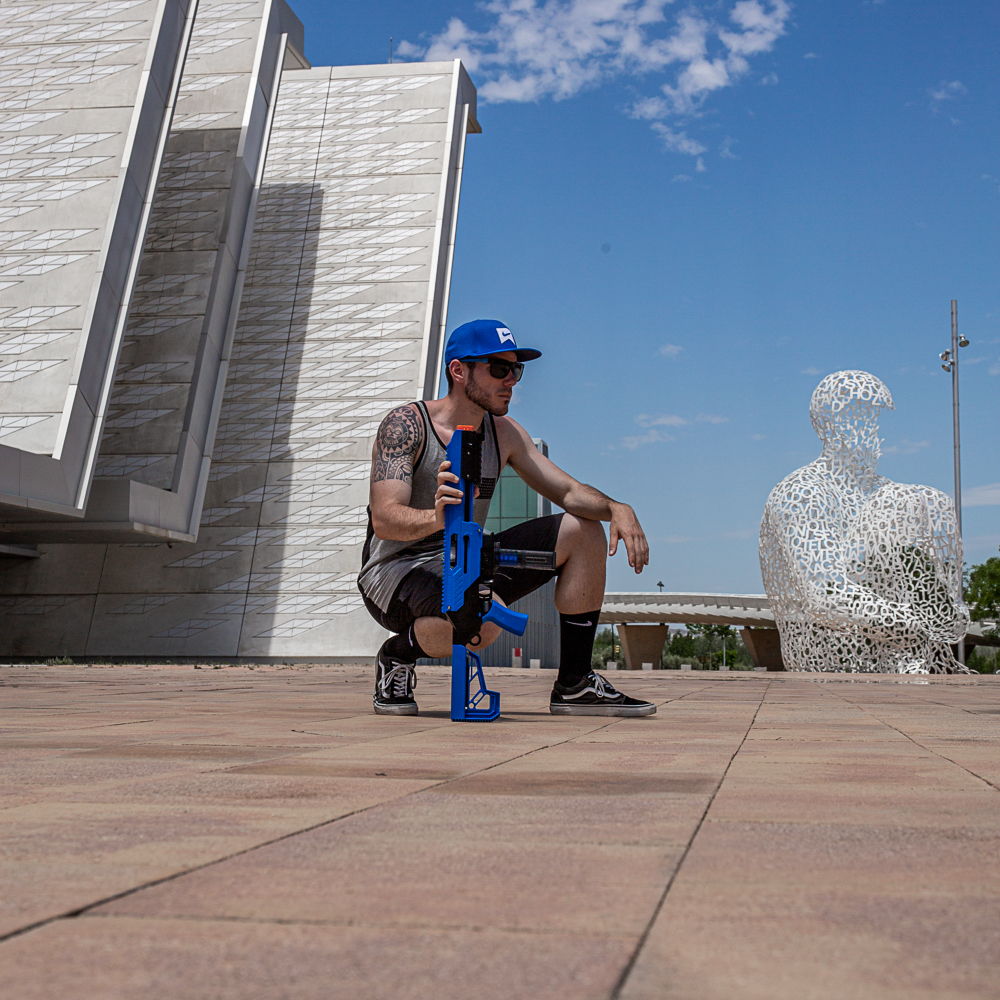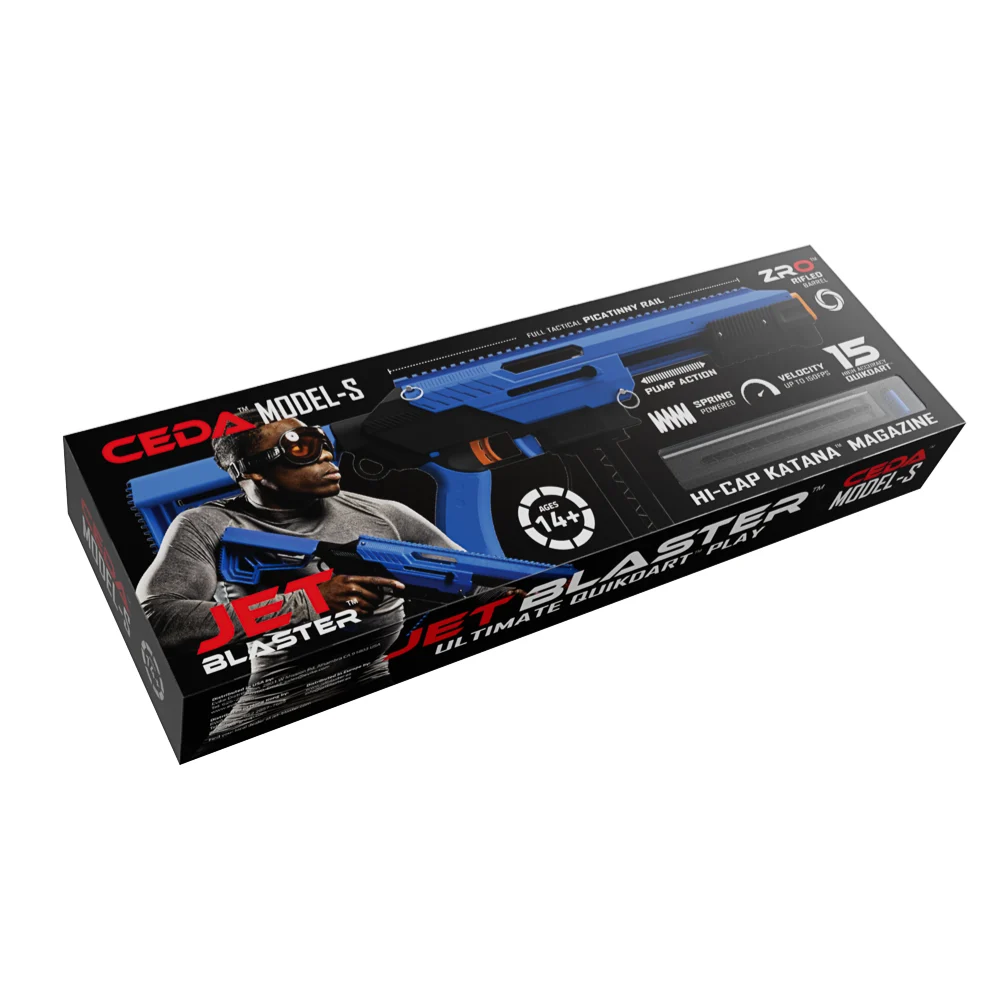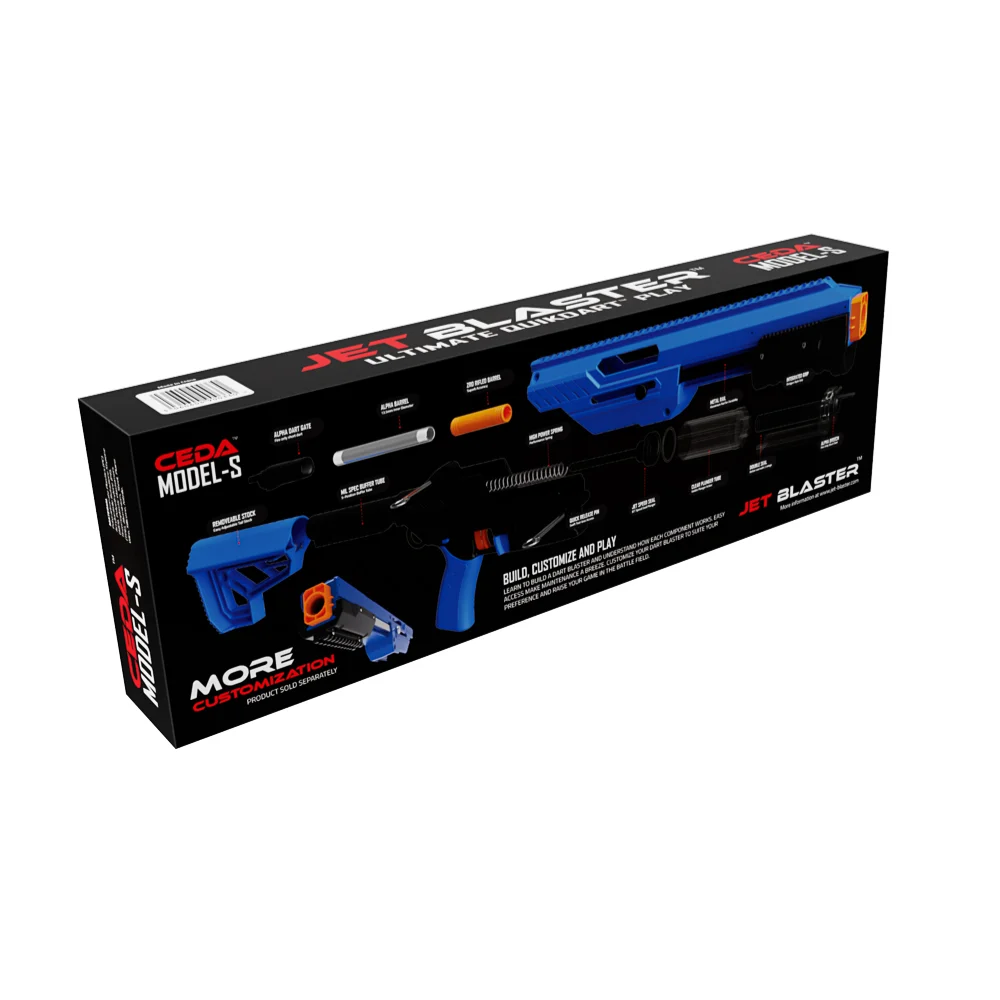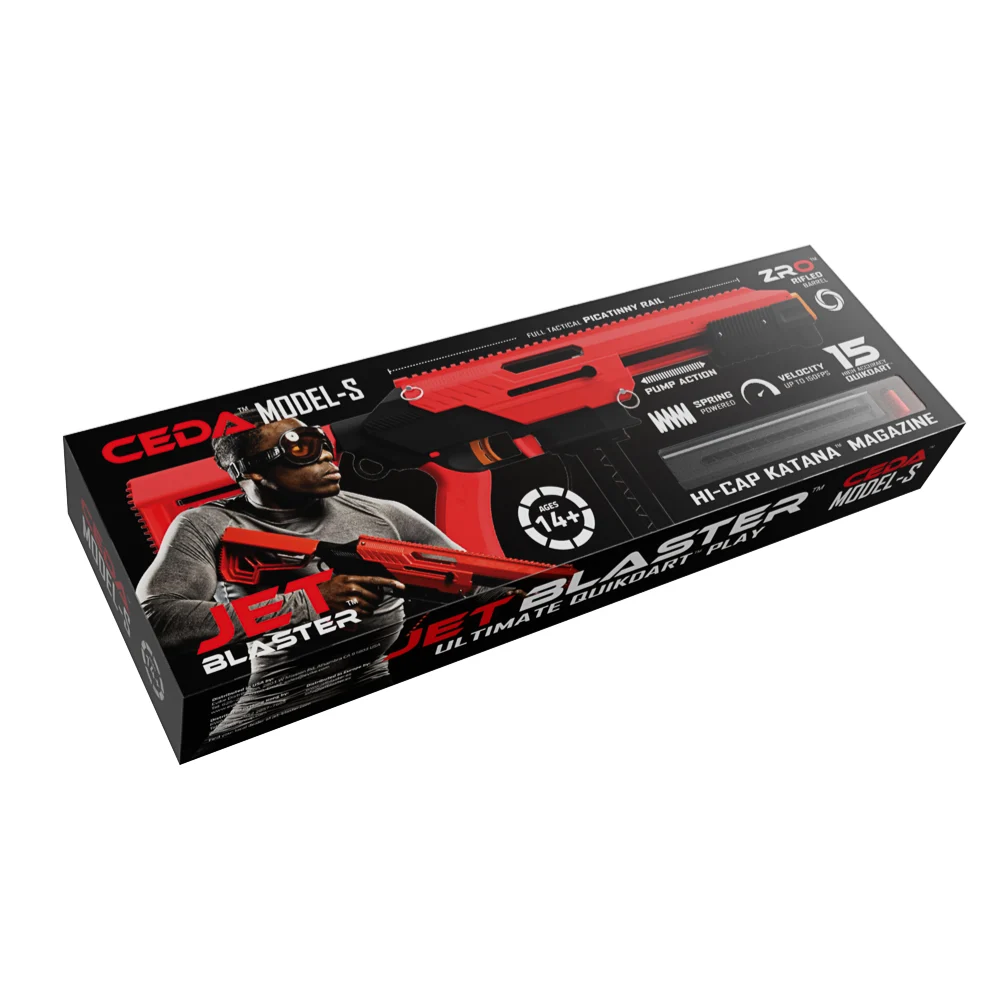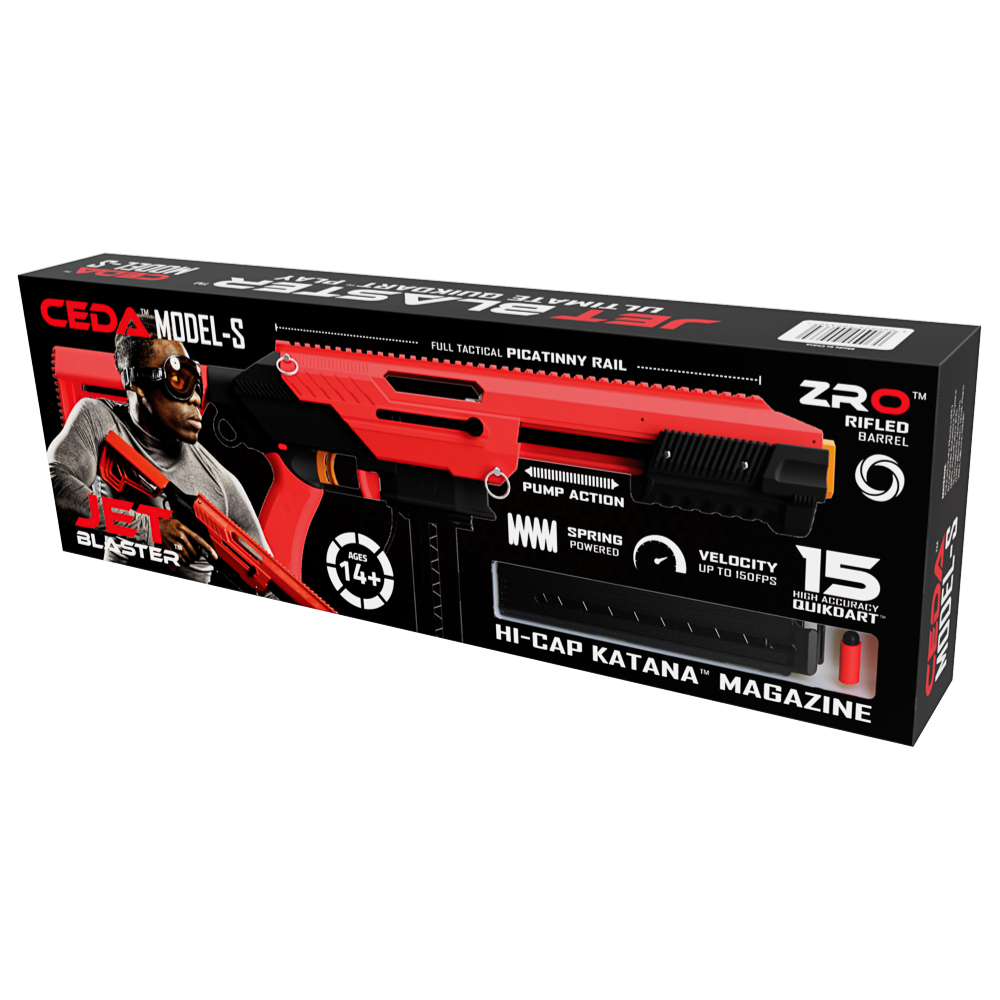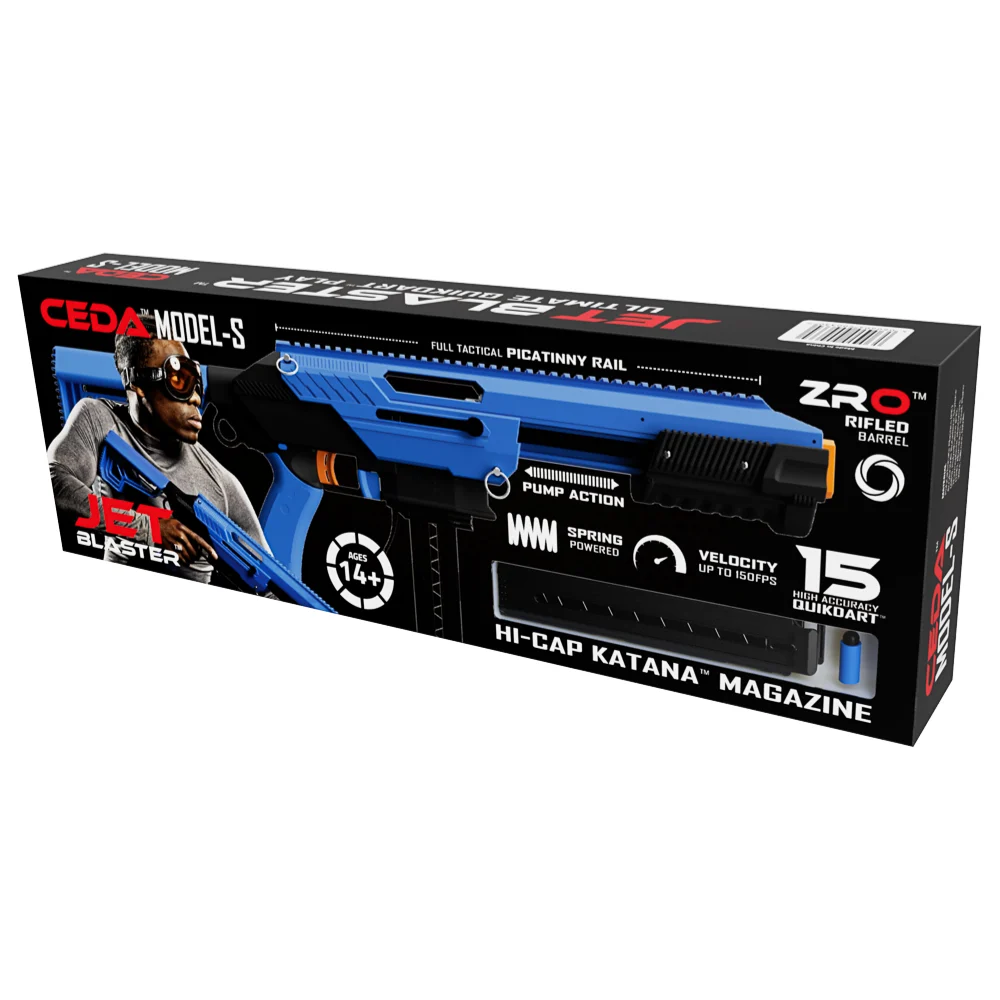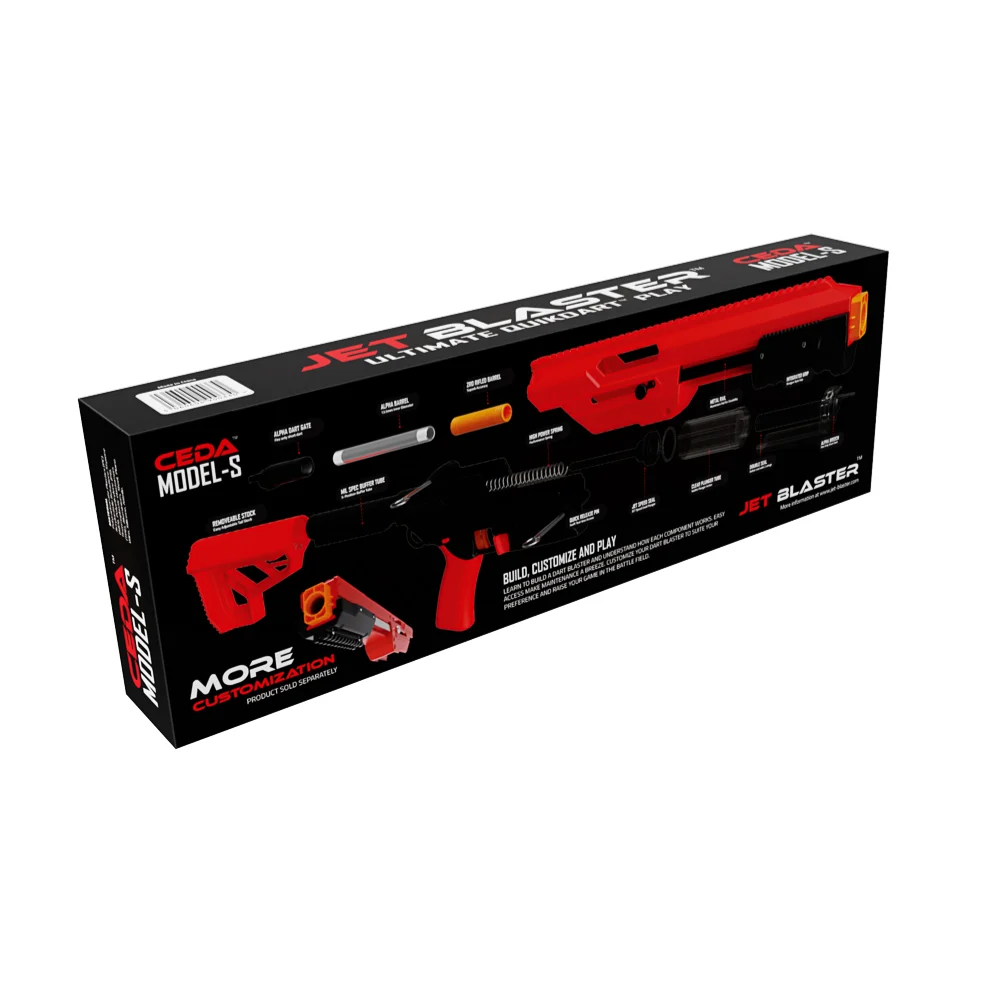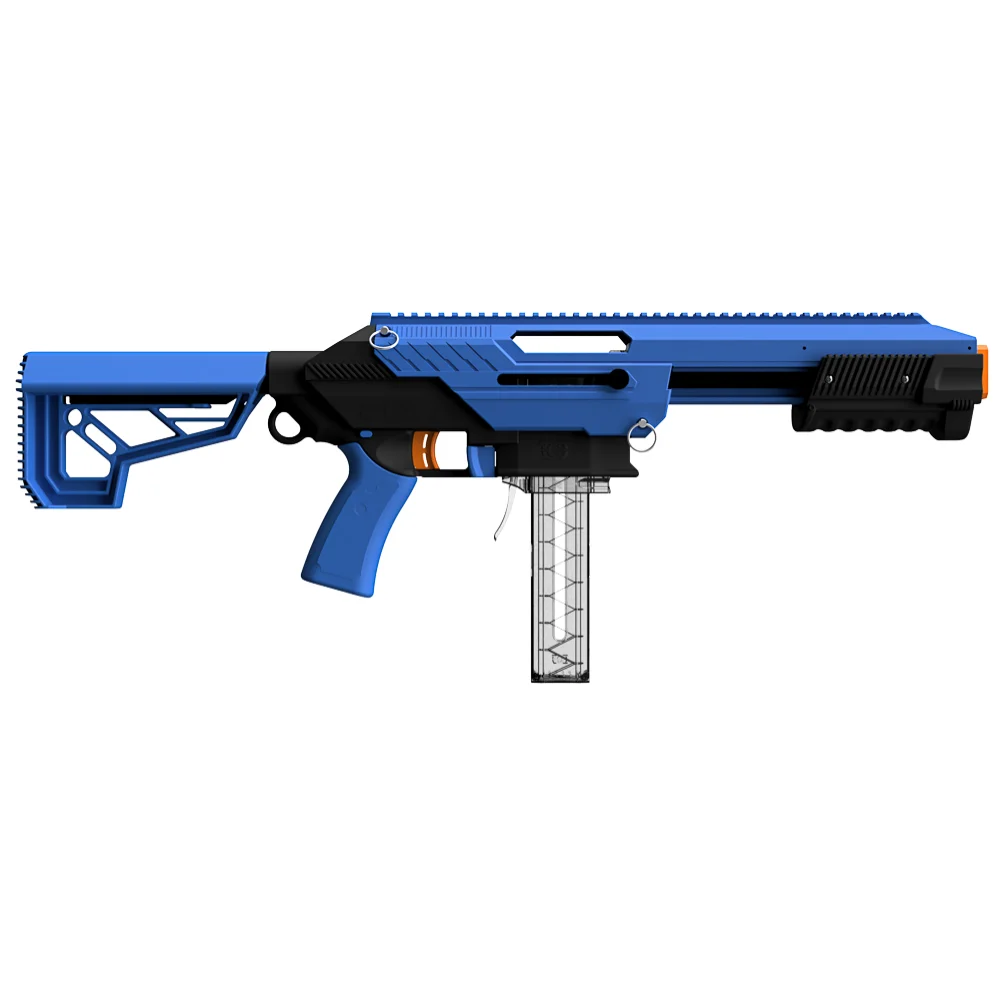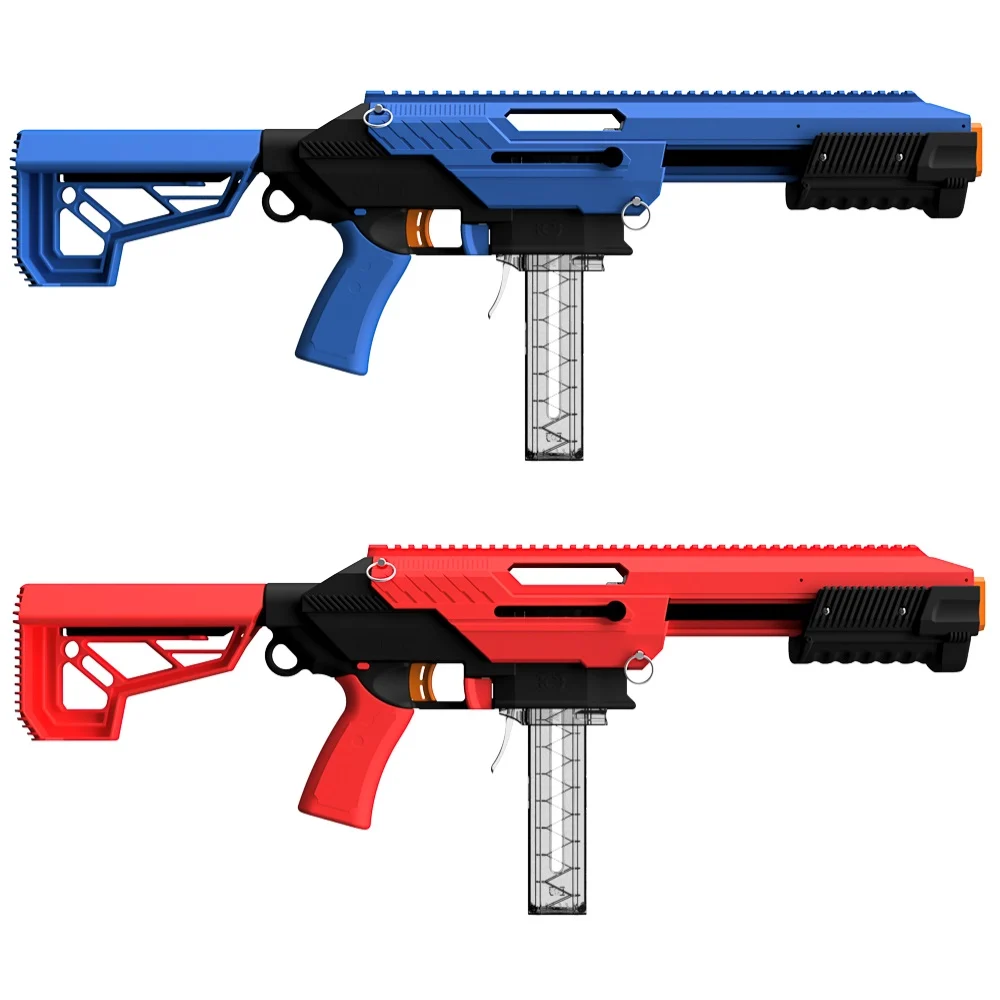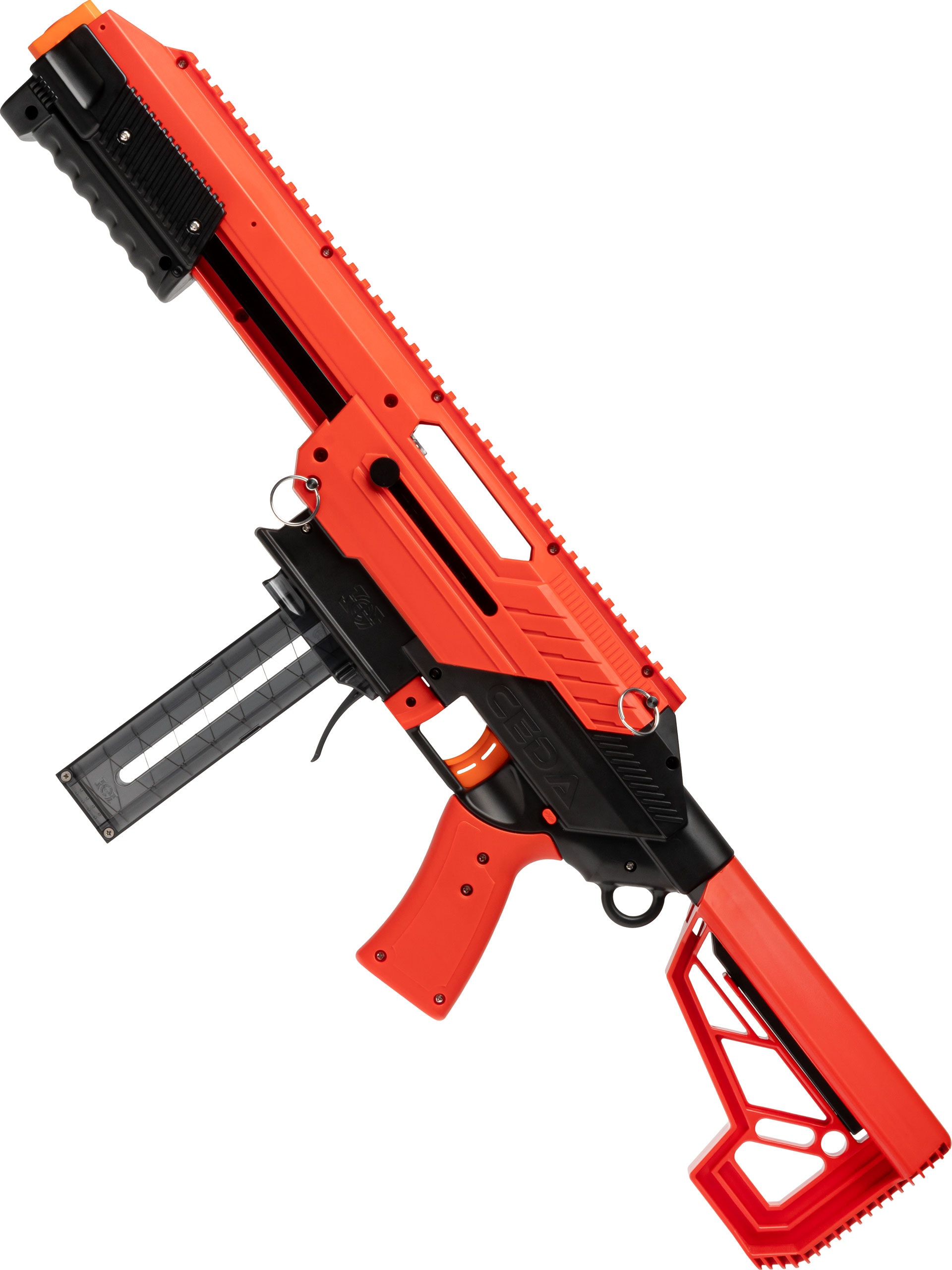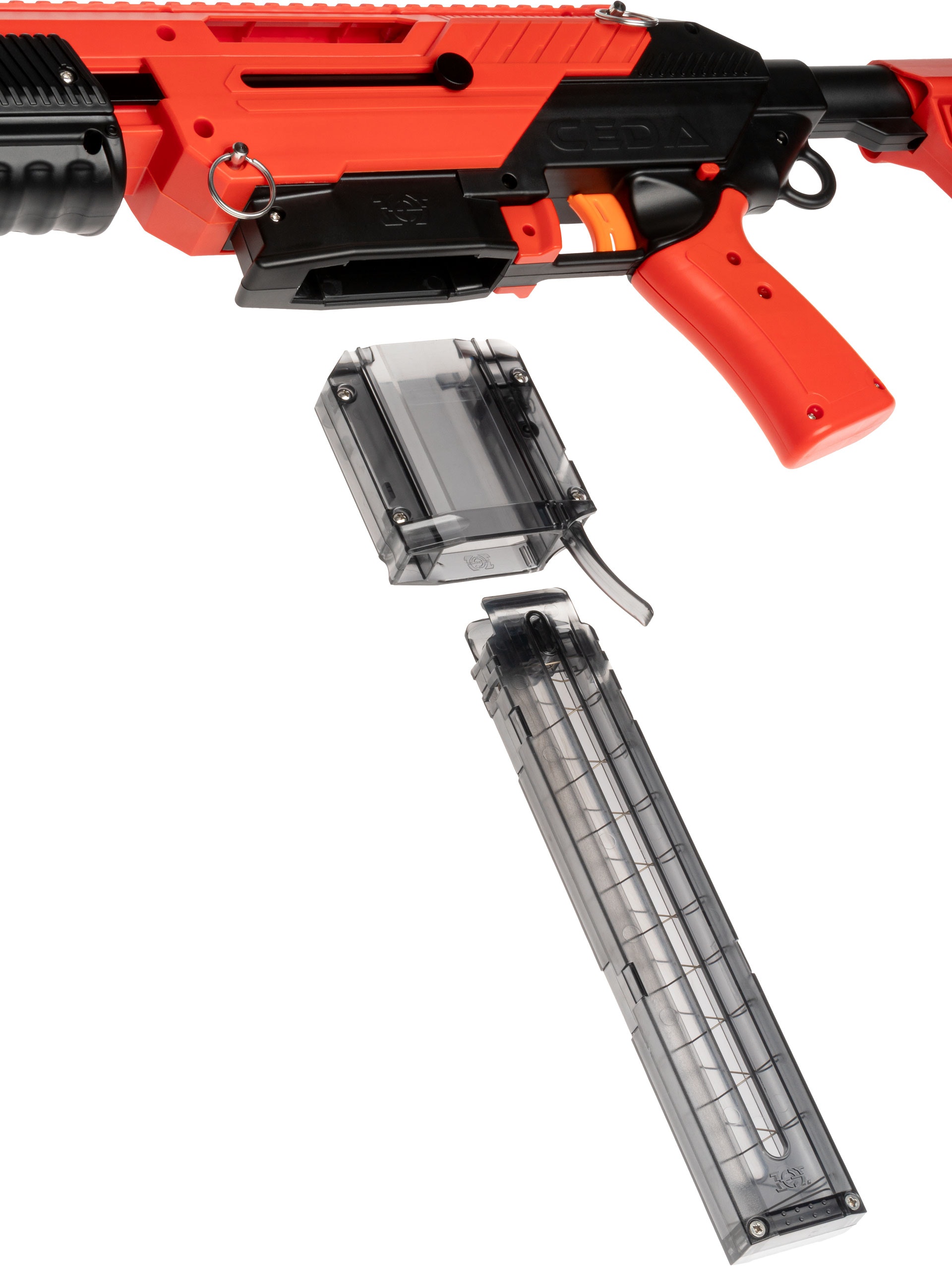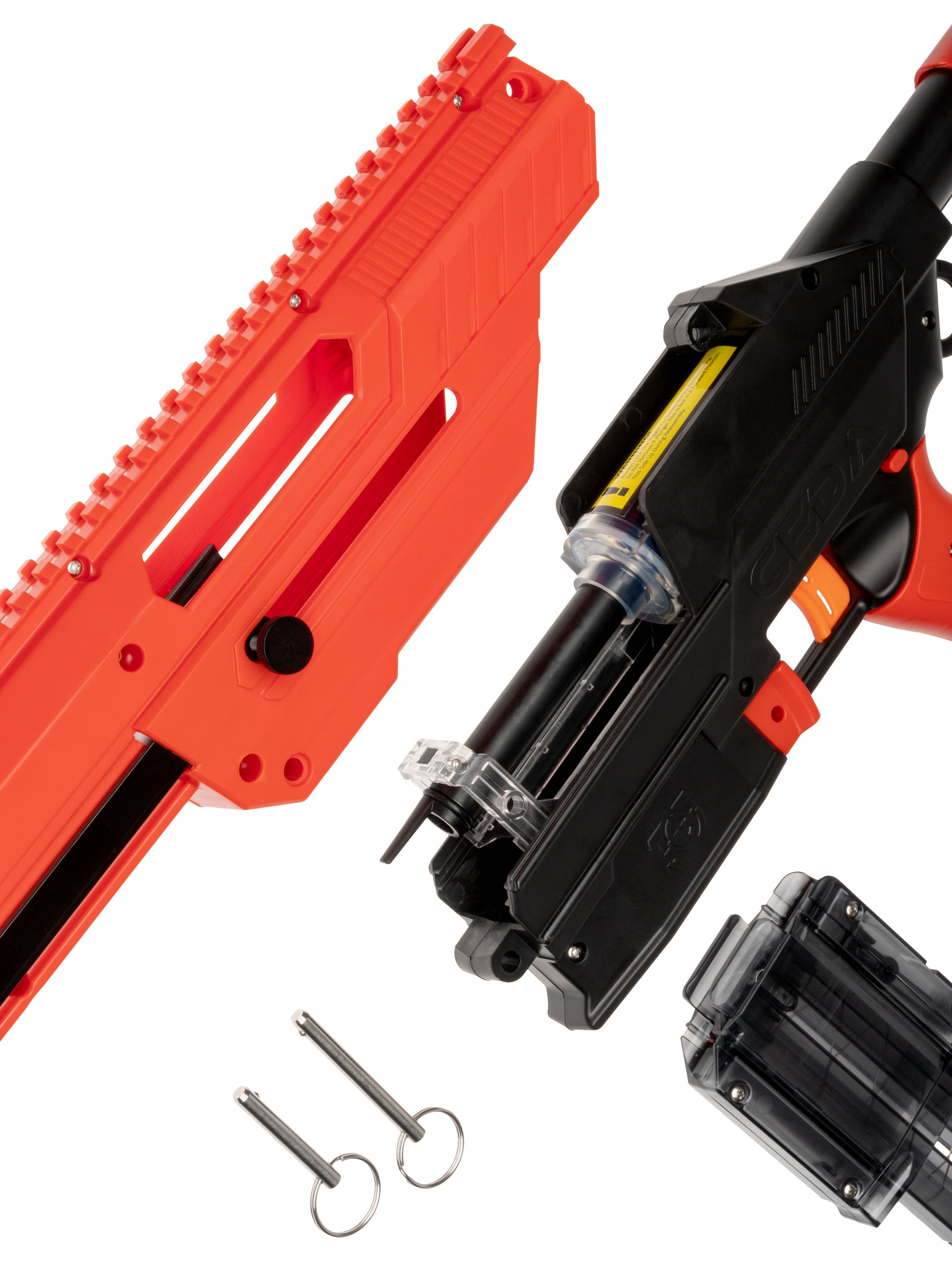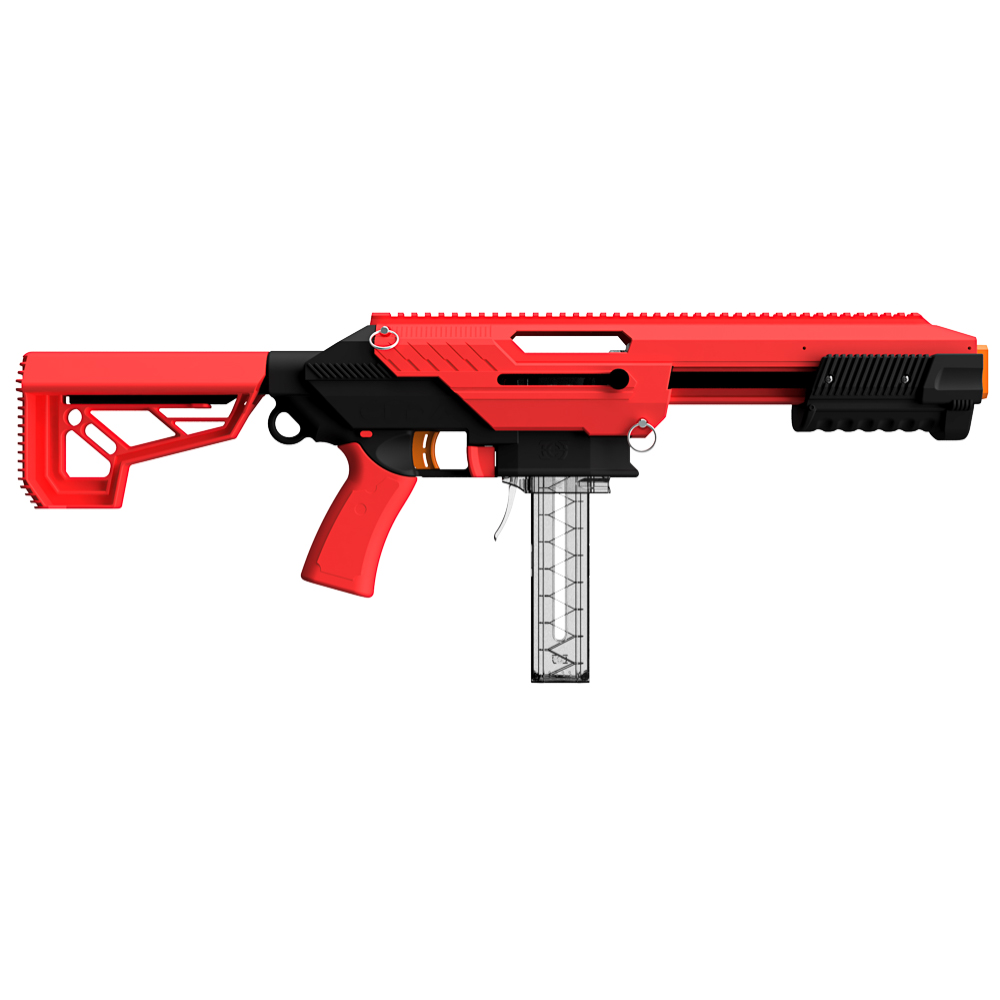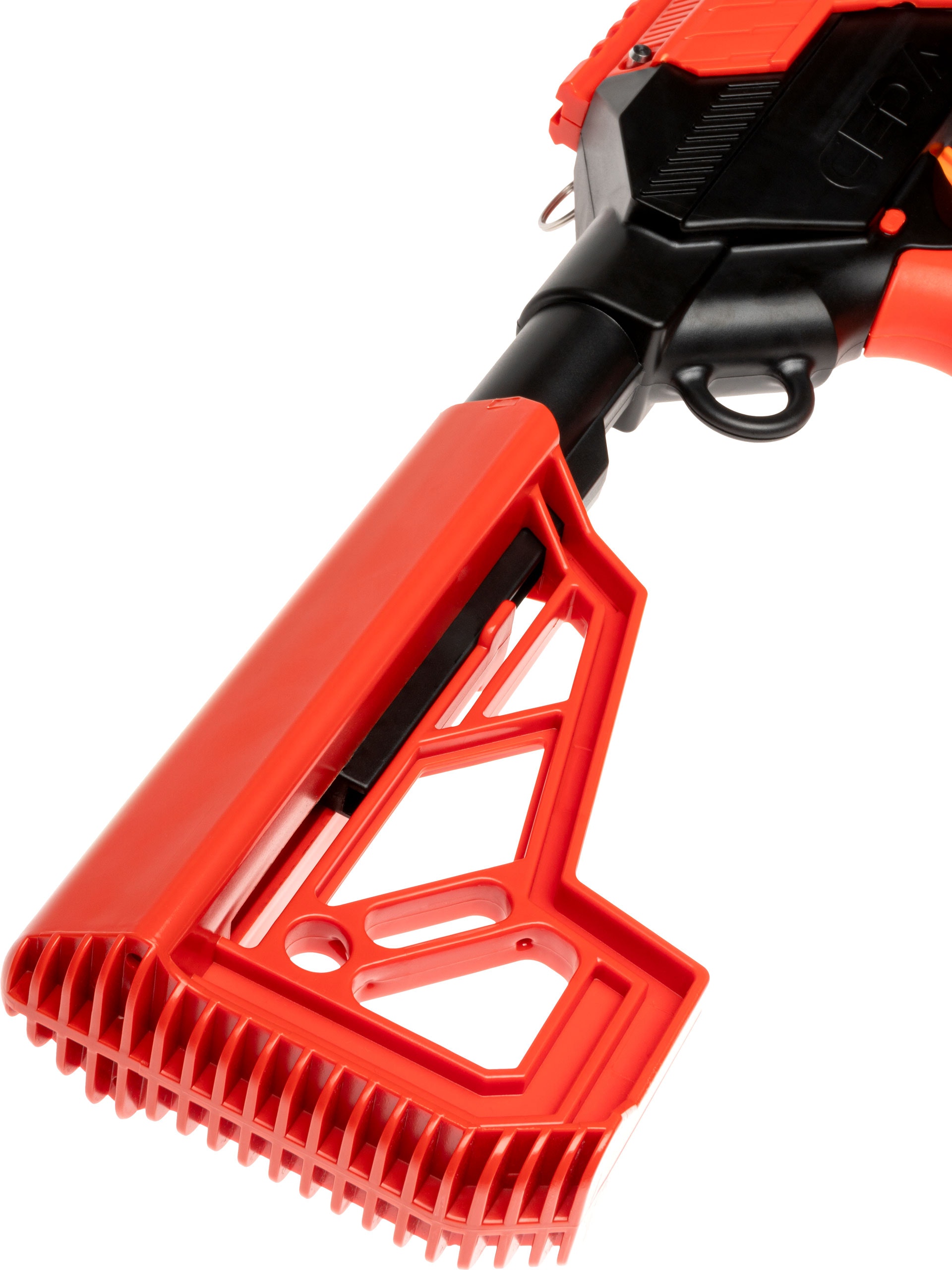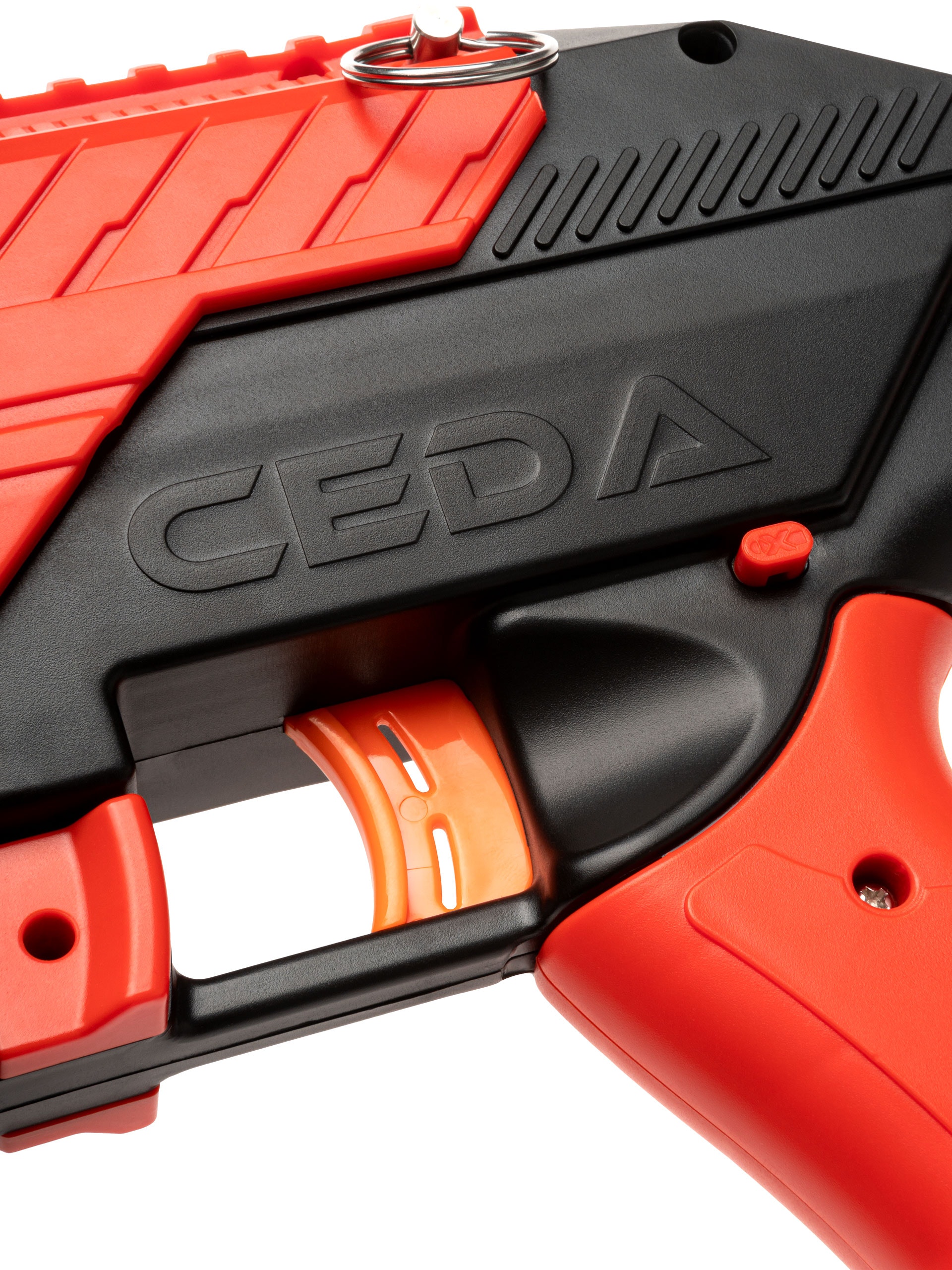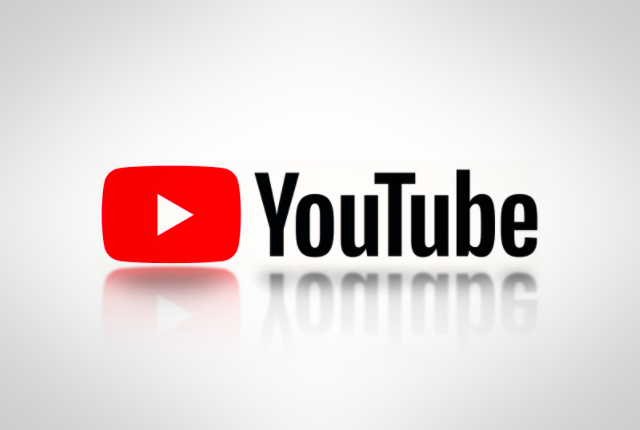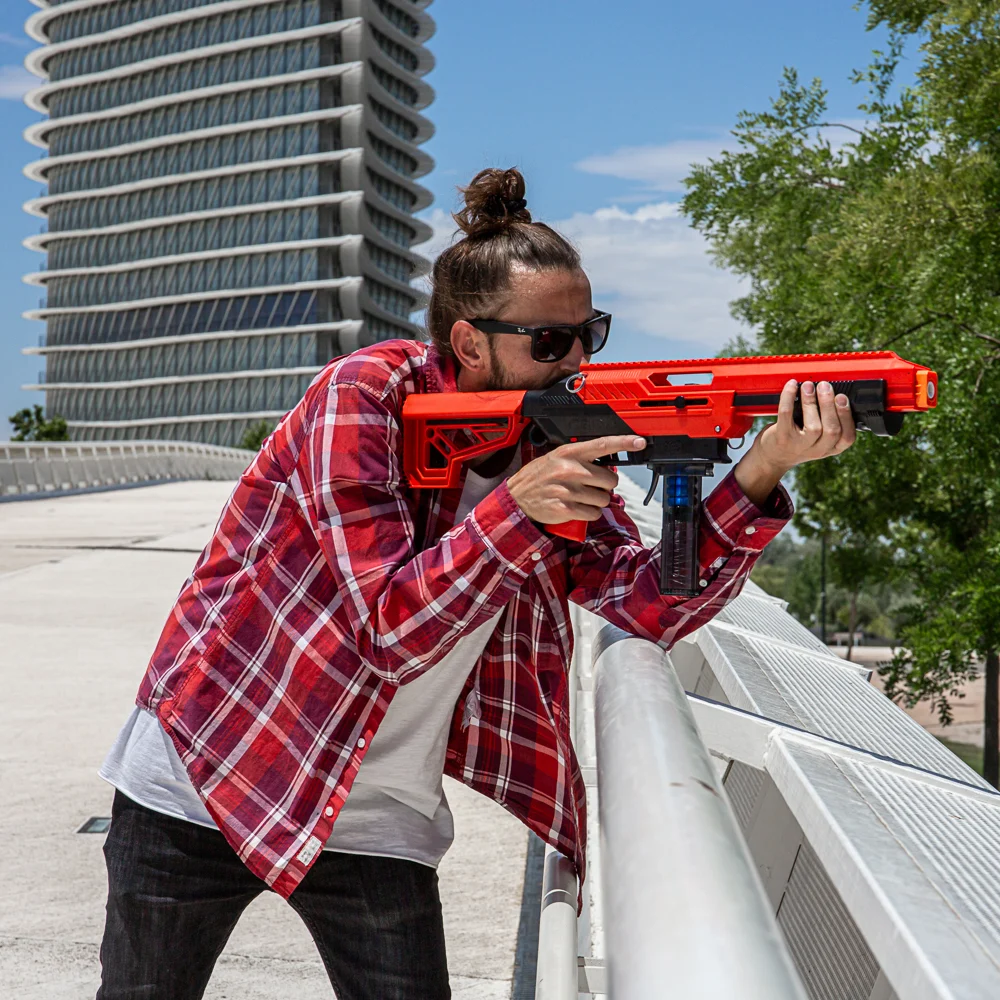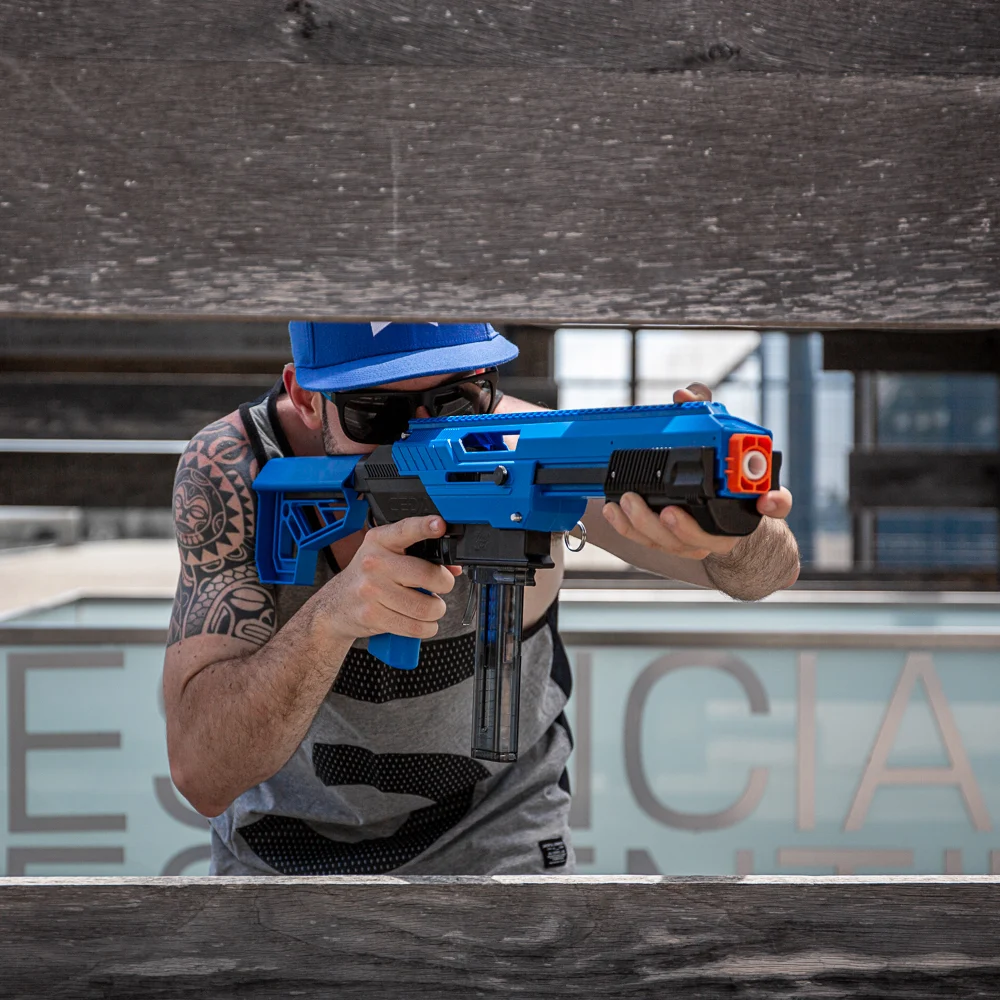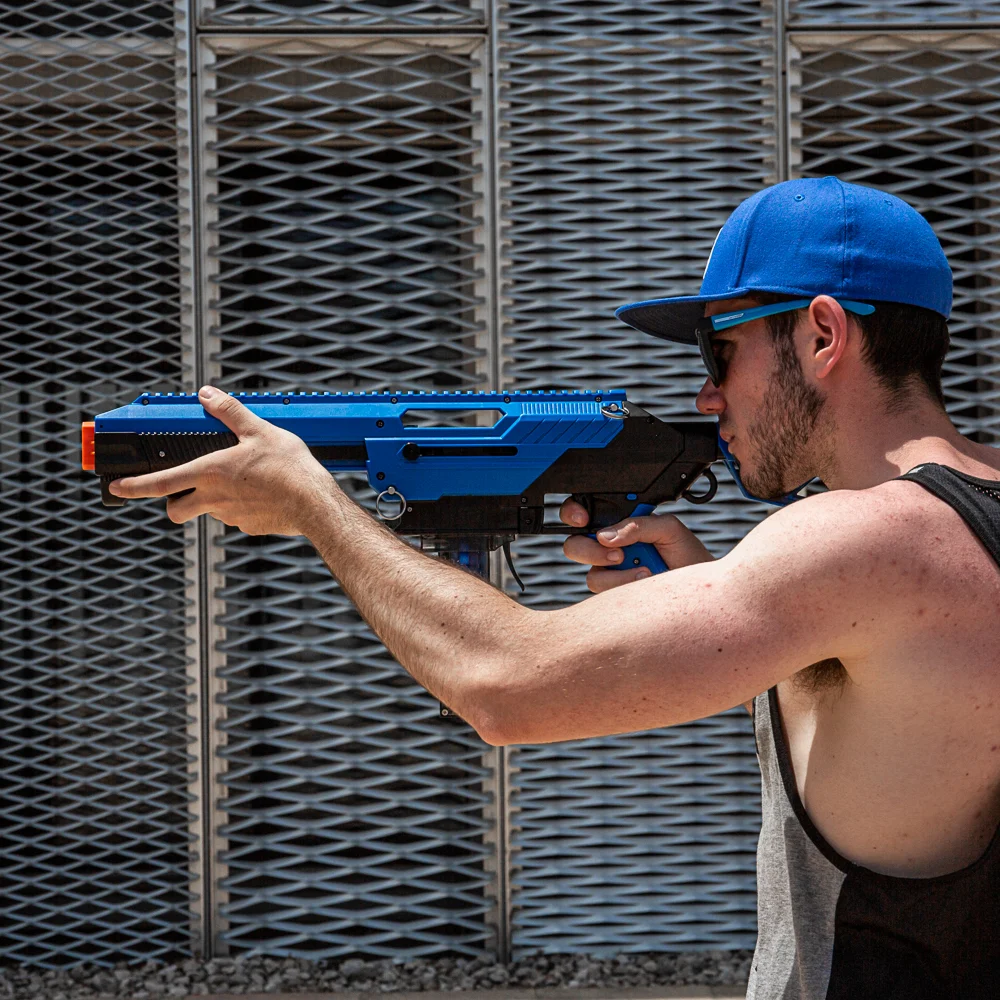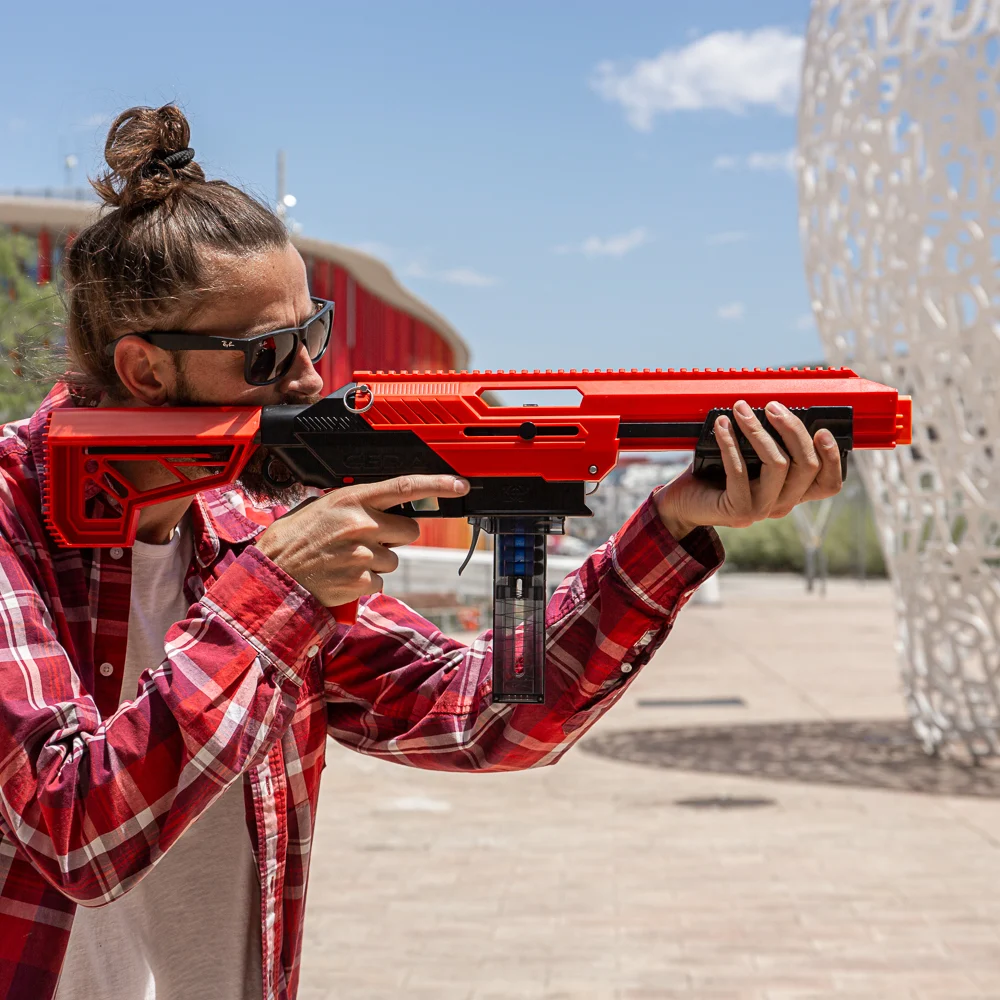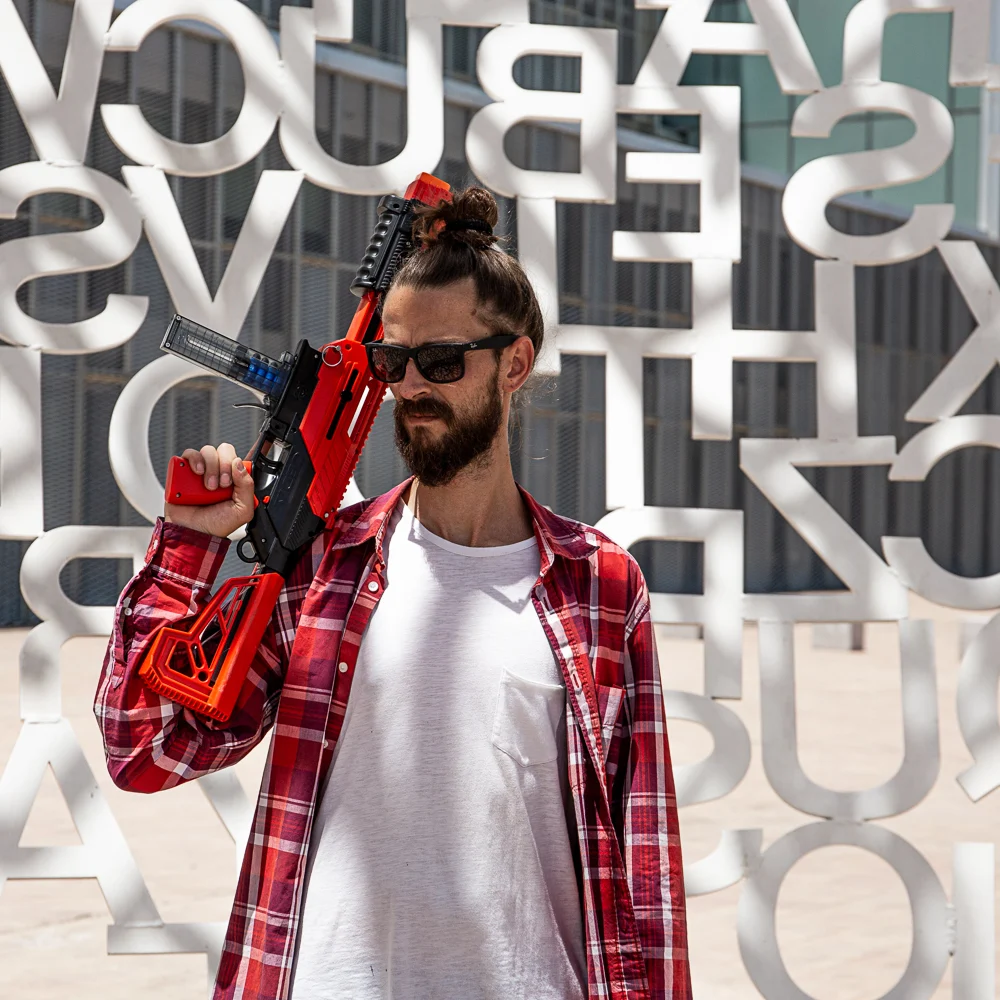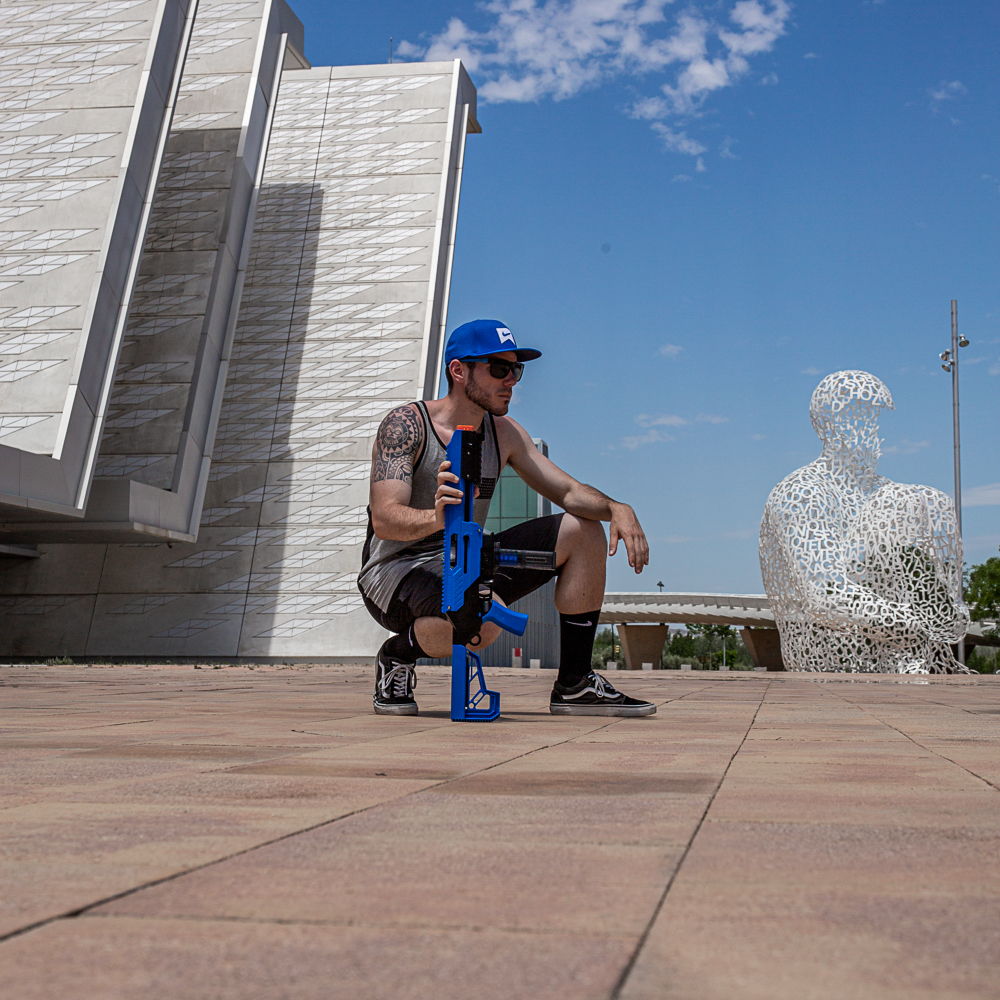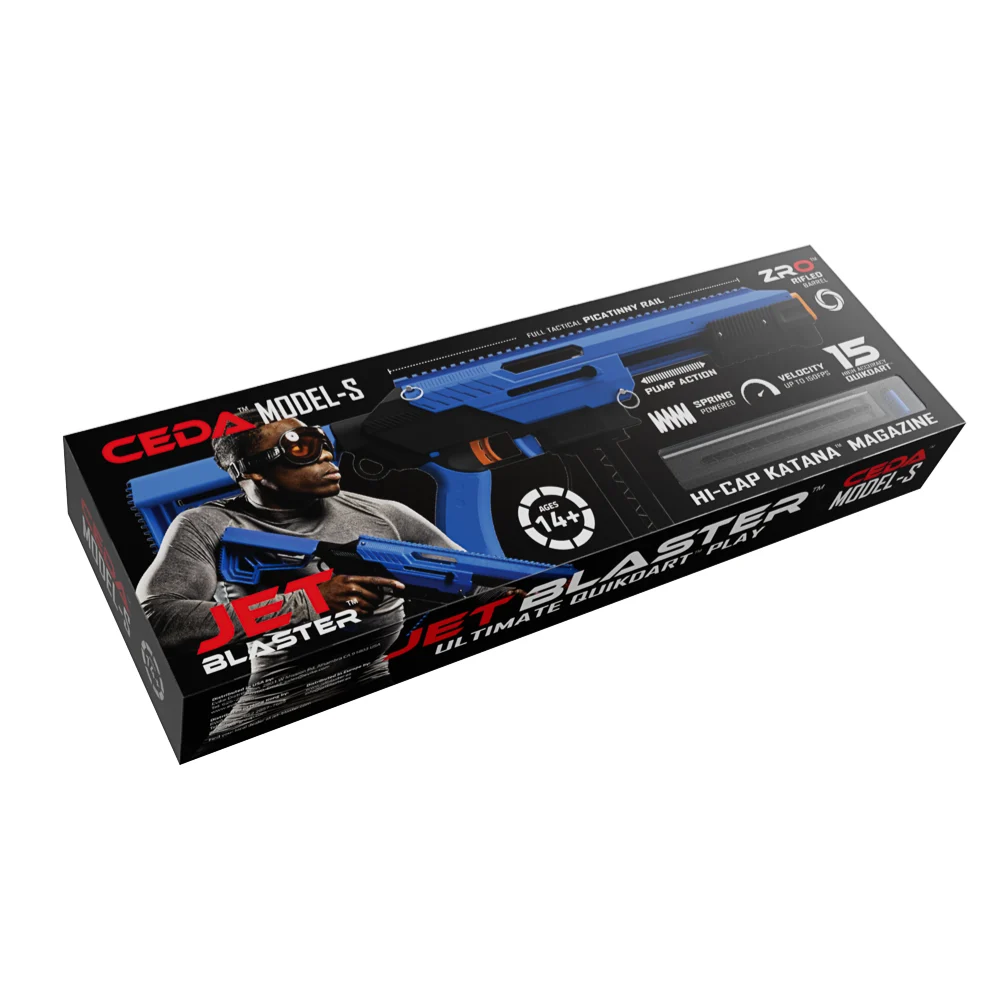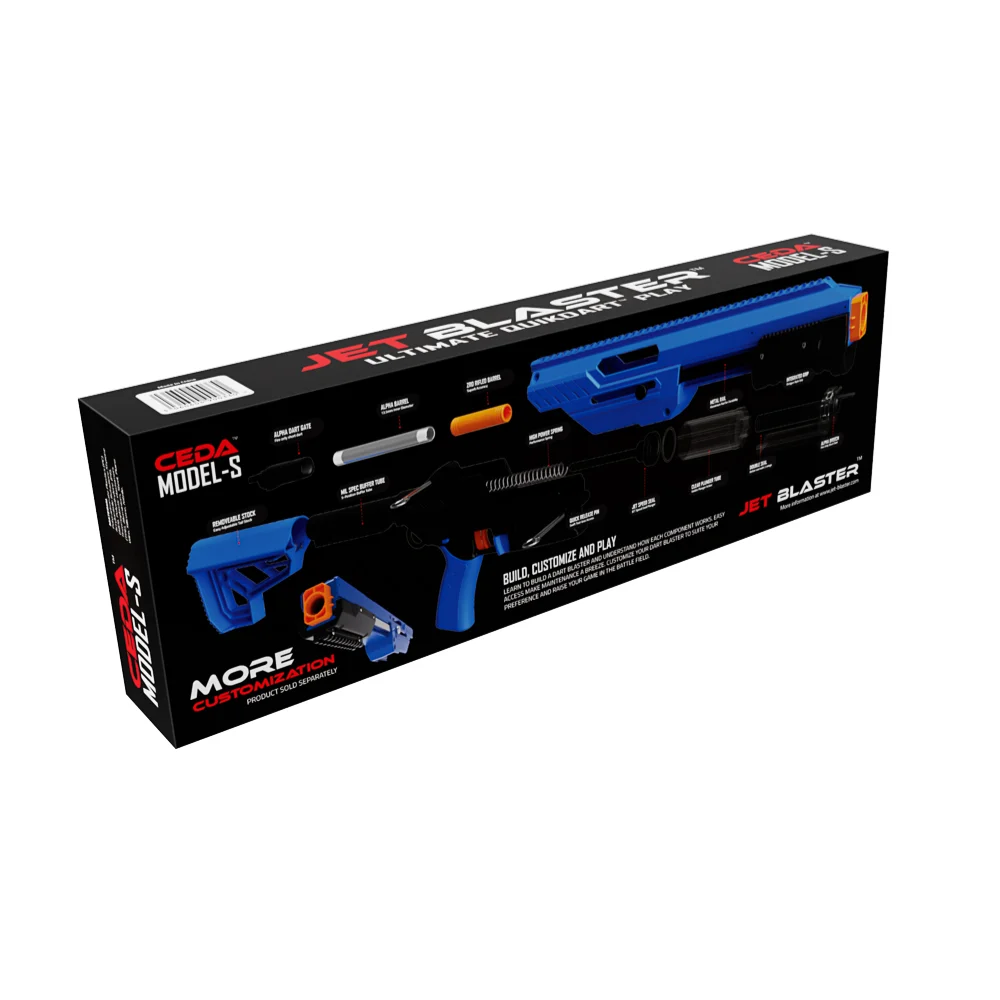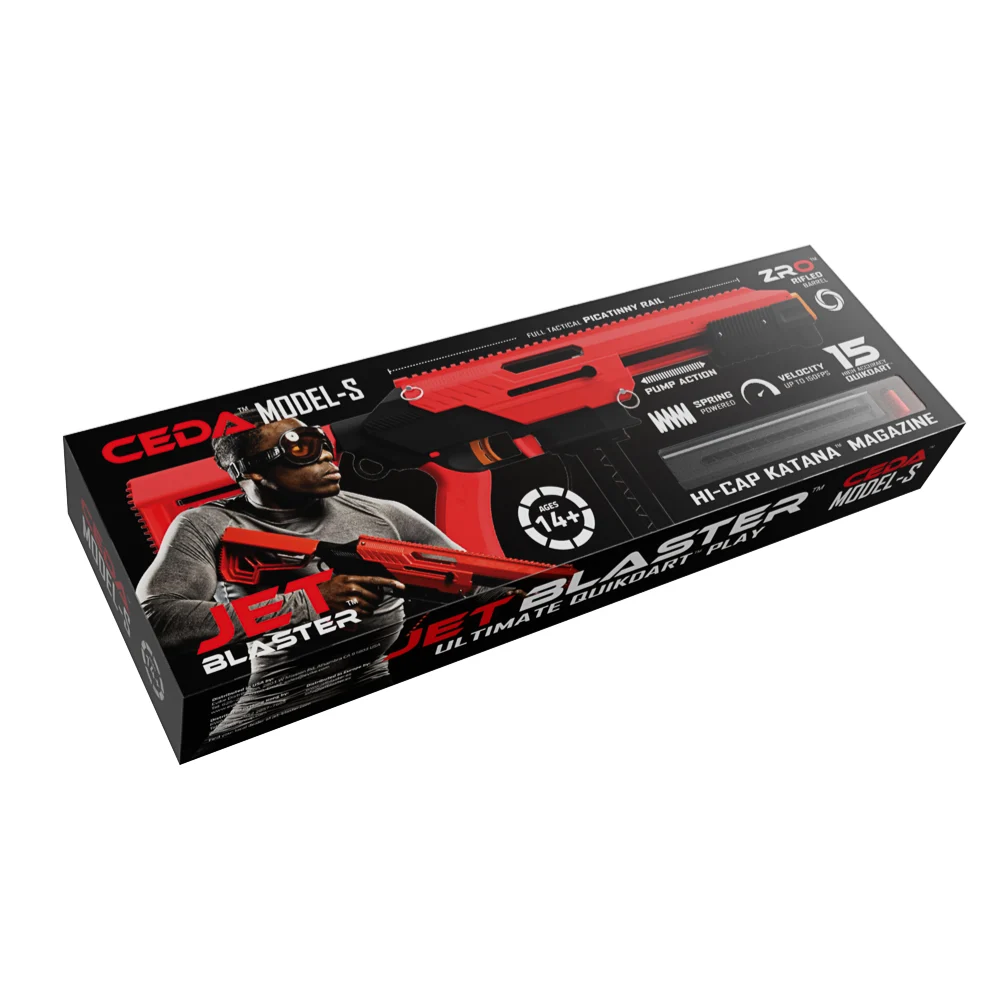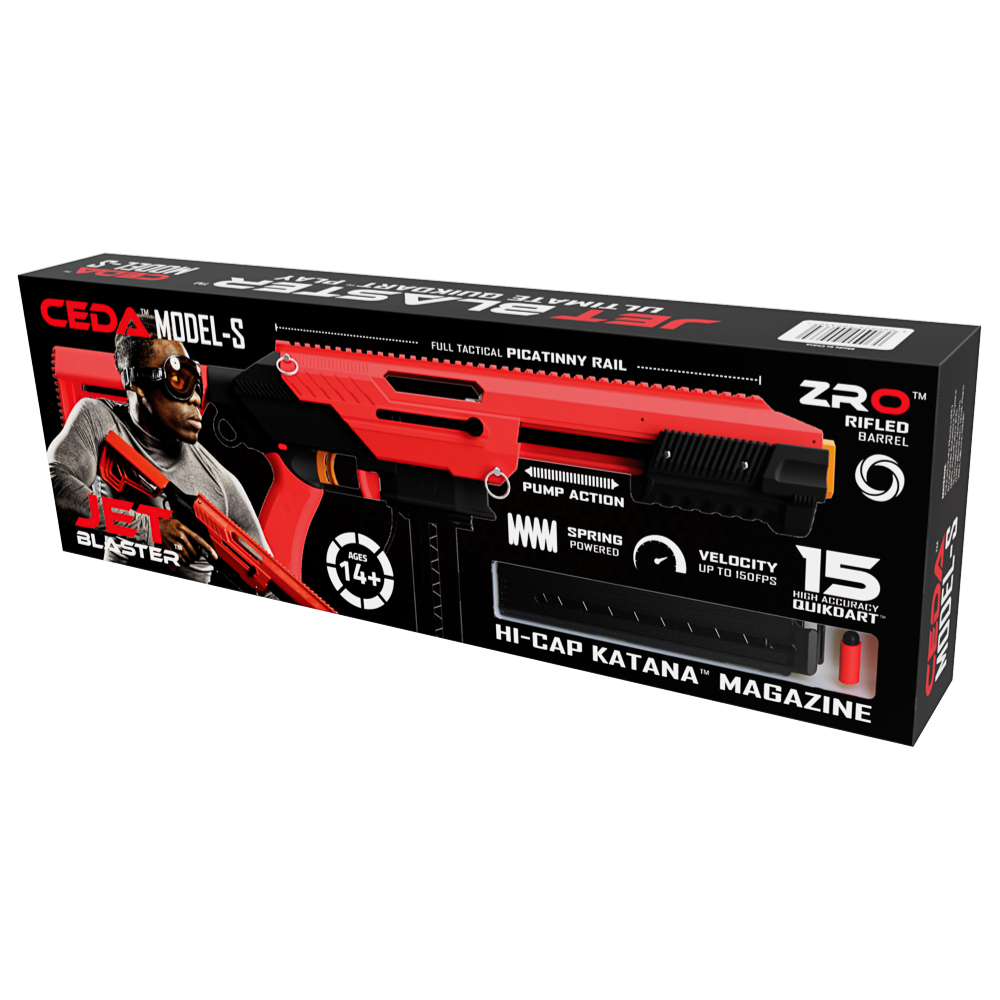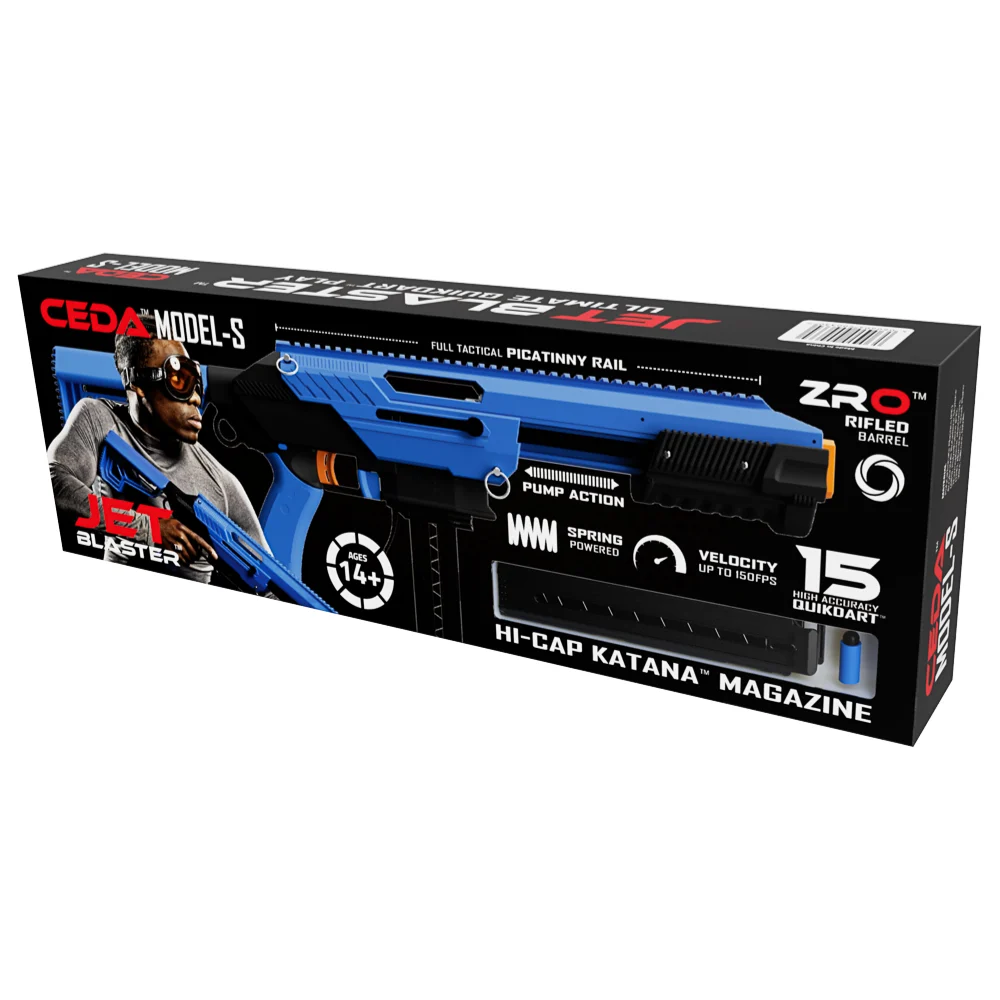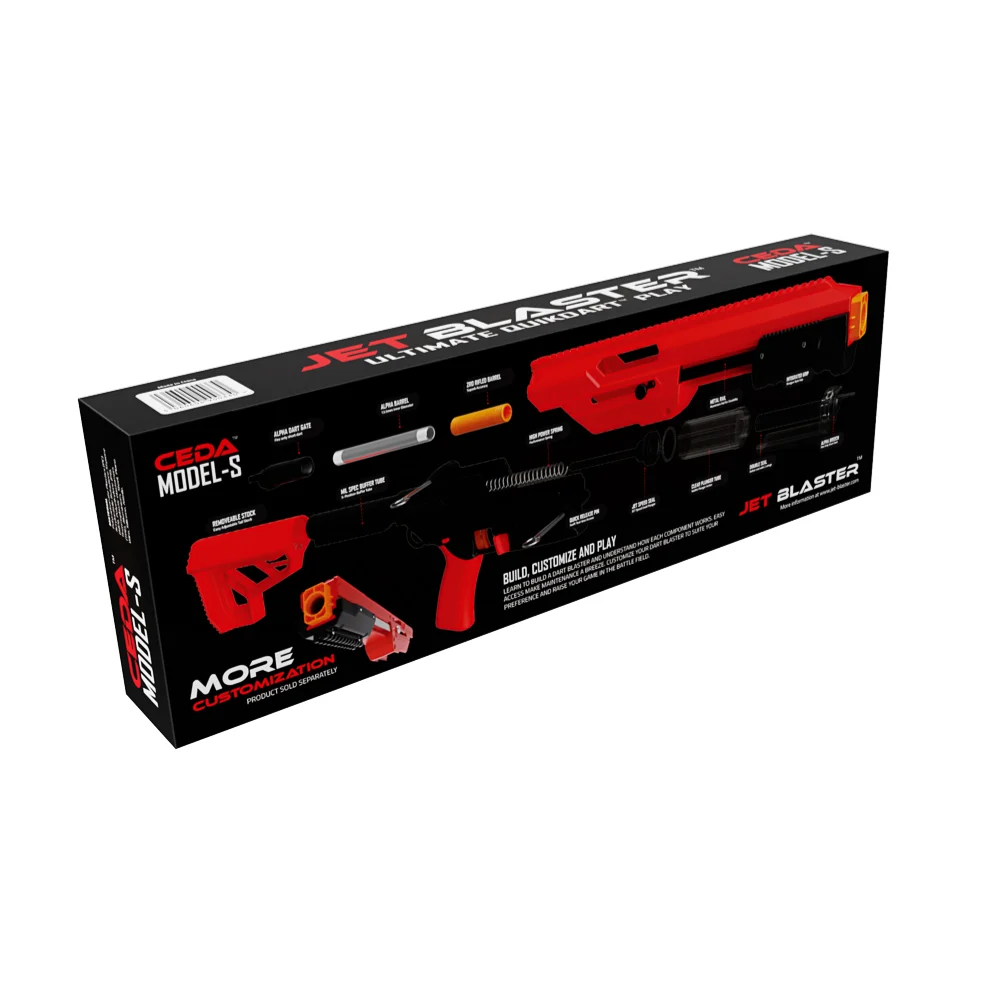 € 99,95
stocklevel
This is an advised retail price. You have to login to see dealer pricing and to be able to order.
Product number:
SW10373.1
Product information "JET BLASTER Ceda S"
Designed for quick assembly and easy strip down, Ceda is the World's 1st modular blaster and a revolution in blaster assembly. Its quick-release shell is held together only 2 pins and allows for easy customization. The breech-load, pump-action blaster will give you an edge over your competition with an enhanced plunger tube that delivers enhanced performance. The blaster also features a removeable stock and shotgun grip and integrated picatinny rails.
The CEDA Model S (SPORTS) is an out of the box pre-upgraded version. Spotting a new base colour of black over the traditional white based CEDA and the ALPHA RT Kit . More Power right out of the box. It is time to graduate from the training wheel to something a bit more exciting. The CEDA Model S is the world's first modular, upgradeable and performance tunable foam dart blaster designed for extreme-competitive Dart Battles and commandos who take office warfare very, VERY seriosuly!
150fps
Foam Dart Gun
Pump Action design
Shotgun style pump
Trigger Lock Safety System
Build, Customise and Play
Magazine fed design
Magazine holds up to 15 darts
Rifle muzzle to improve accuracy
Proprietary extended spring for more power
Full seal breach for less wasted air power
KATANA Magazine included
NERF Magazine to KATANA Magazine Adaptor Included
12x 12mm x 37mm Short High Accuracy Soft Tip Quick Darts included
Can be modified with aftermarket parts to fit NERF darts
Comes pre-built, but is easy to strip for upgrades
Wide array of 3d printable and aftermarket parts for upgrades
Low maintenance design, and long lasting construction
Five Position Removable Stock
Ridged butt plate to prevent slippage
Stock tube compatible with AEG style Airsoft stocks
Top 20mm RIS / RAS Rail for attaching sights, scopes and other attachments
Keyrings on body pins for attaching charms
Ergonomic Pistol Grip with indent leading to the trigger for smaller hands
Rear sling loop point
Package Includes
CEDA S Gen.2 Pump Action Dart Blaster
KATANA Magazine
KATANA Magazine Adaptor
12mm x 37mm Short High Accuracy Soft Tip Quick Dart x12