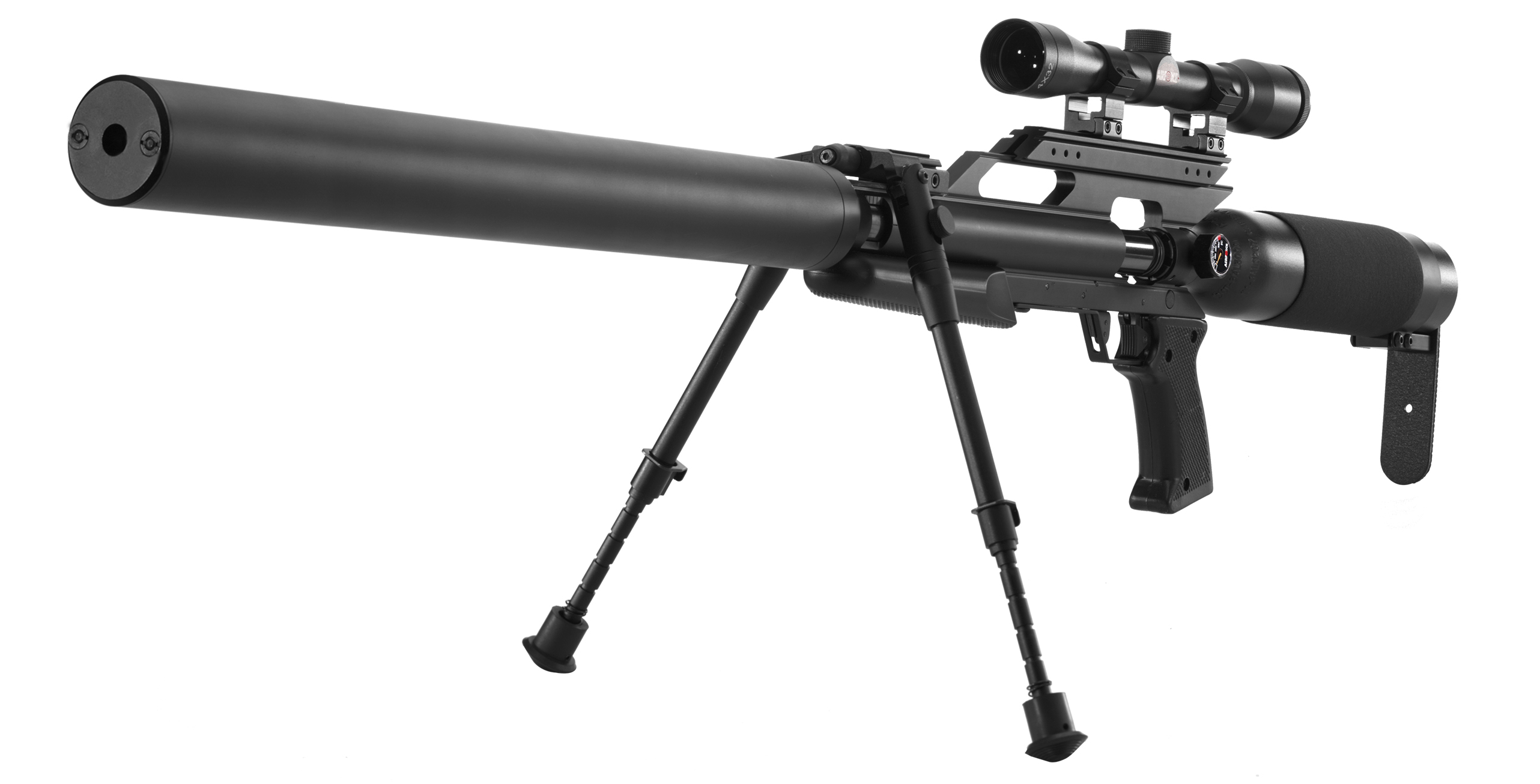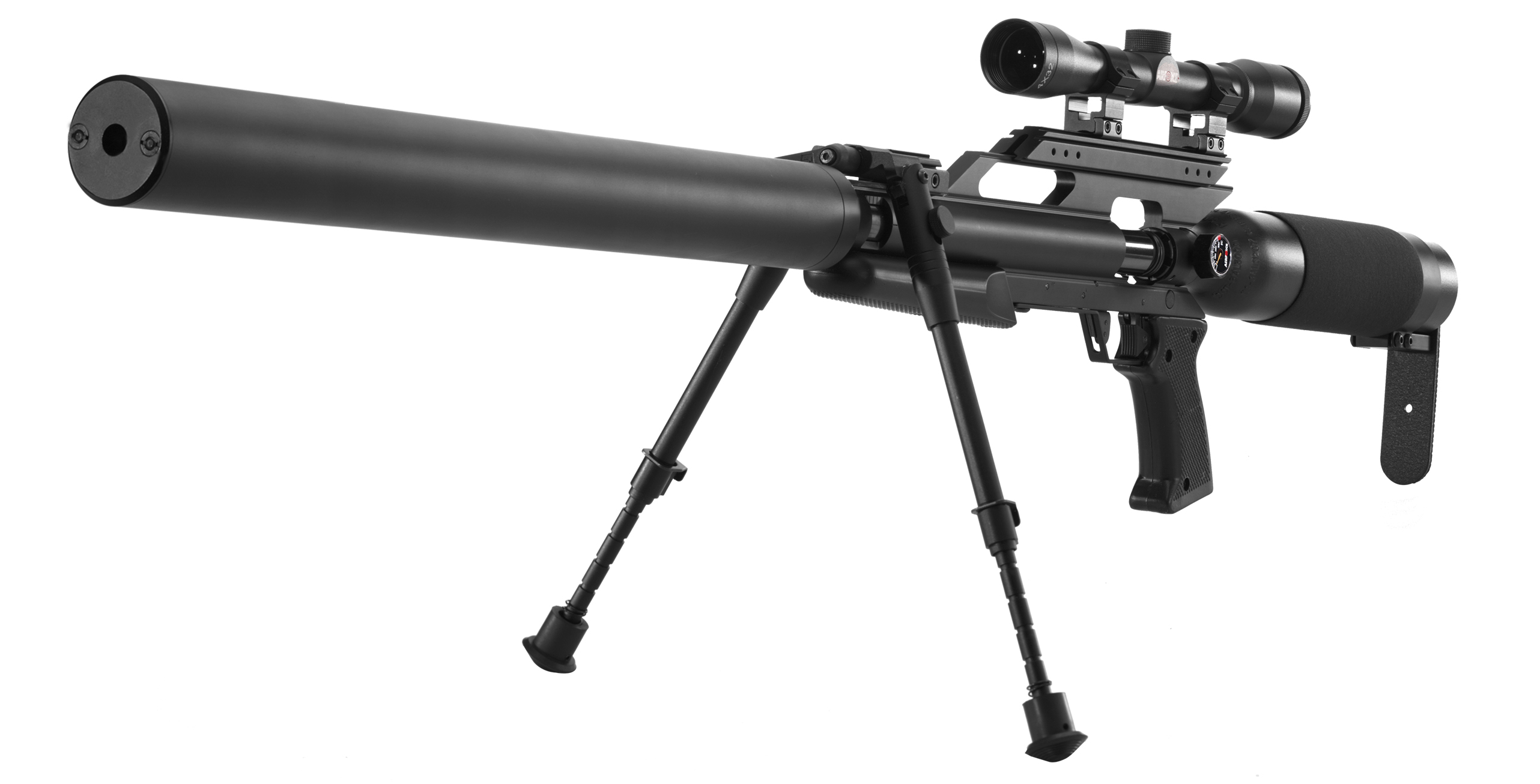 € 1.759,00
stocklevel
This is an advised retail price. You have to login to see dealer pricing and to be able to order.
Product number:
SW10011.3
Product information "AIRFORCE PCP Rifle Texan LSS"
The Texan LSS gives shooters the best of both worlds by combining the power of a full sized Texan and the sound suppression system of the Texan SS. If you are looking for the extra power and ability to shoot heavier slugs provided by the traditional Texan with the added benefits of a quieter gun like the Texan SS., the Texan LSS is your rifle.
We are now adding the popular .257 caliber on a limited basis. the .257 barrel will use the same .308 Texan valve system and produces up to 190-foot pounds of energy
.257, .308, .357 or .457 Caliber Lothar Walther Barrel

Pressure Relief Device
Adjustable Power. See our Manual for more information on how to tune your rifle for your specific ammo used.
Low Effort Side Lever Cocking
Available in Original Black Finish
Technical Specifications:
Velocity: up to 1100 feet per second*

Max Fill Pressure: 3000 psi / 200 bar (Only use compressed air or dry nitrogen)

Action: Single shot
Weight: 9.3 lbs
Length: 48 inches
Barrel:34 inches
Trigger: 2 stage, adjustable for position
Sights: Open or optical may be installed
Air Tank Volume: 490cc
Safety: Automatic on cocking
Energy: up to 500 foot pounds*
*Depending on pellet weight
Caliber:

.257

, .308

, .357

, .457

, .457 Carbon Tank

, .50

, .50 Carbon Tank